Rainbow Colored Bridesmaid Dresses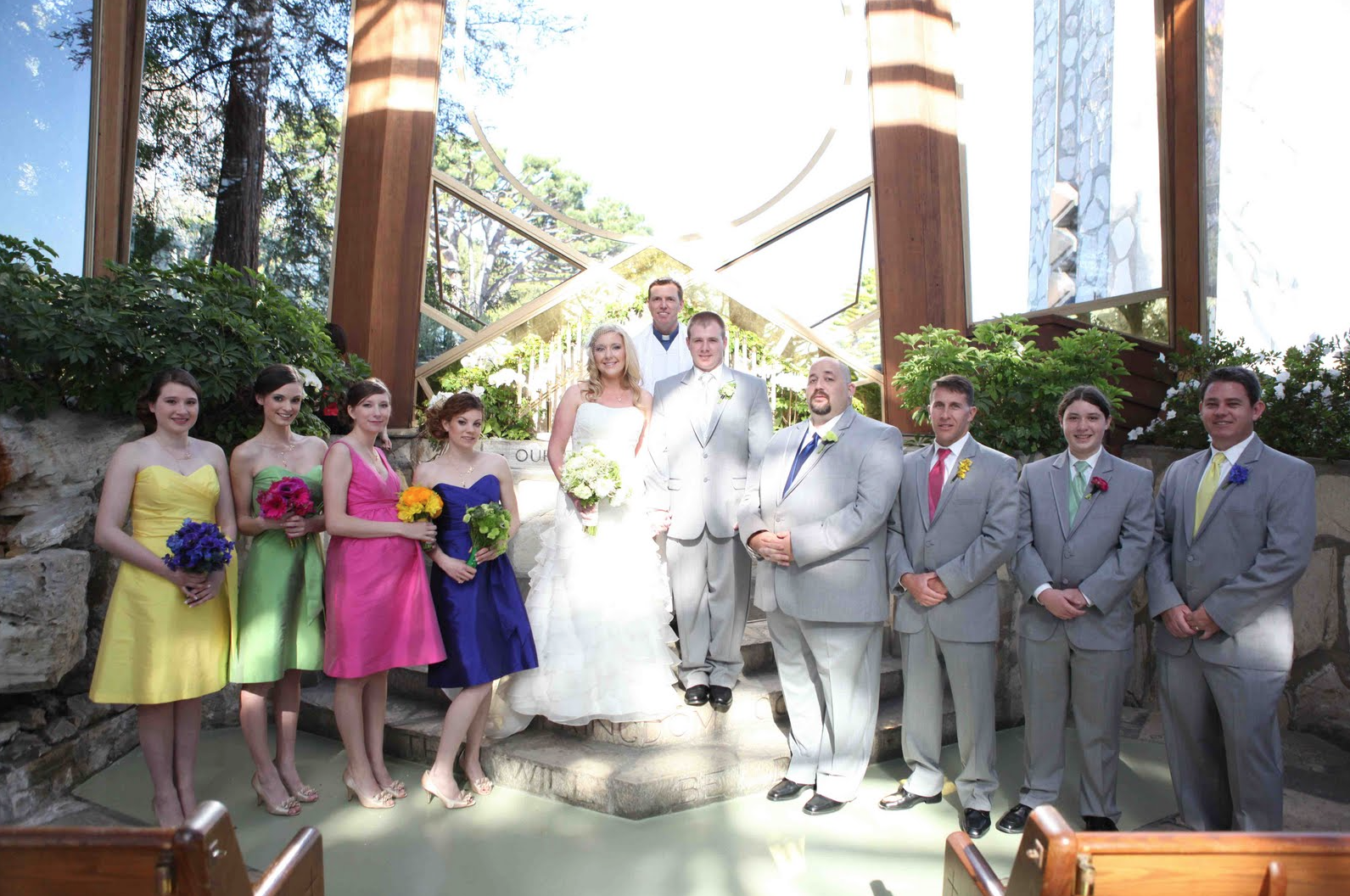 Have yourself the prettiest wedding with rainbow colored bridesmaids dresses
Isn't the photo above adorable? At a real Dessy wedding, these lovely bridesmaid plus the matron of honor in the pink, looked an absolute picture in their multicolored bridesmaid dresses. In fact, the pink Alfred Sung D437 isn't actually a maternity dress, but an extra metre of the Strawberry colored peau de soie was ordered so that the dress could be adapted. The other girls wore the pretty D437 in Daffodil, Appleton and Electric Blue. The mismatching posies are a triumph, too, don't you think? I'm glad to say that the ushers entered into the whole spirit of the colors with ties and buttonholes to match each bridesmaid. With thanks to shopjoielle.com for these two fab images.
But if I were going for rainbow colored bridesmaid dresses, I think I'd have to go all out and have ELEVEN bridesmaids, so that I could line them up in their Alfred Sung D668 and have just the BEST rainbow wedding photos EVER.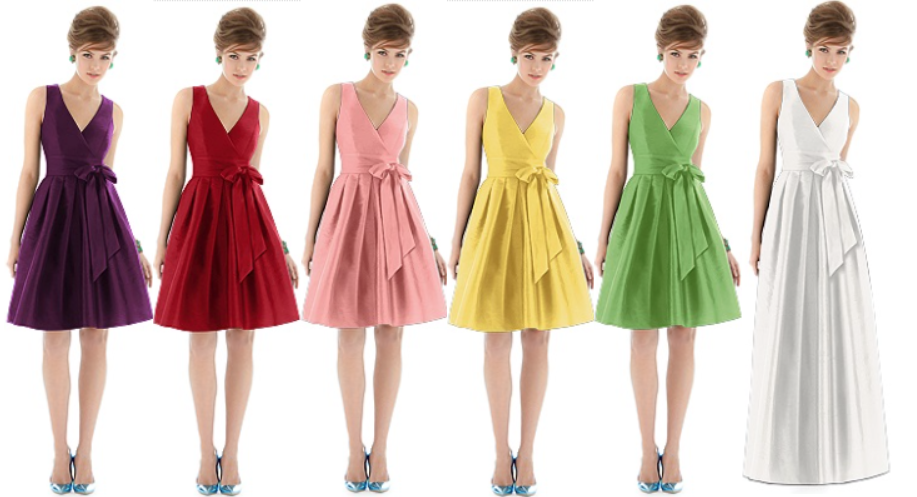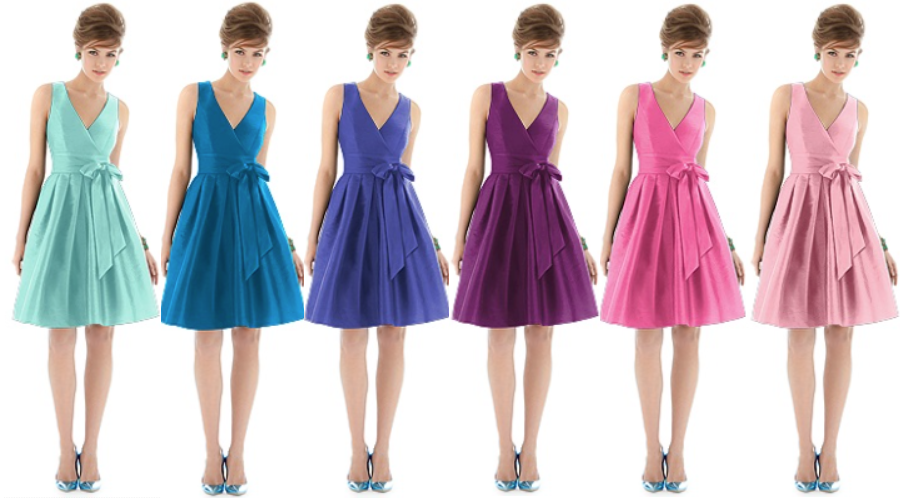 Well, apart from this picture, taken by Gia Canali which probably does win the rainbow wedding competition hands down!