Emmy Award Winning Looks for Your Wedding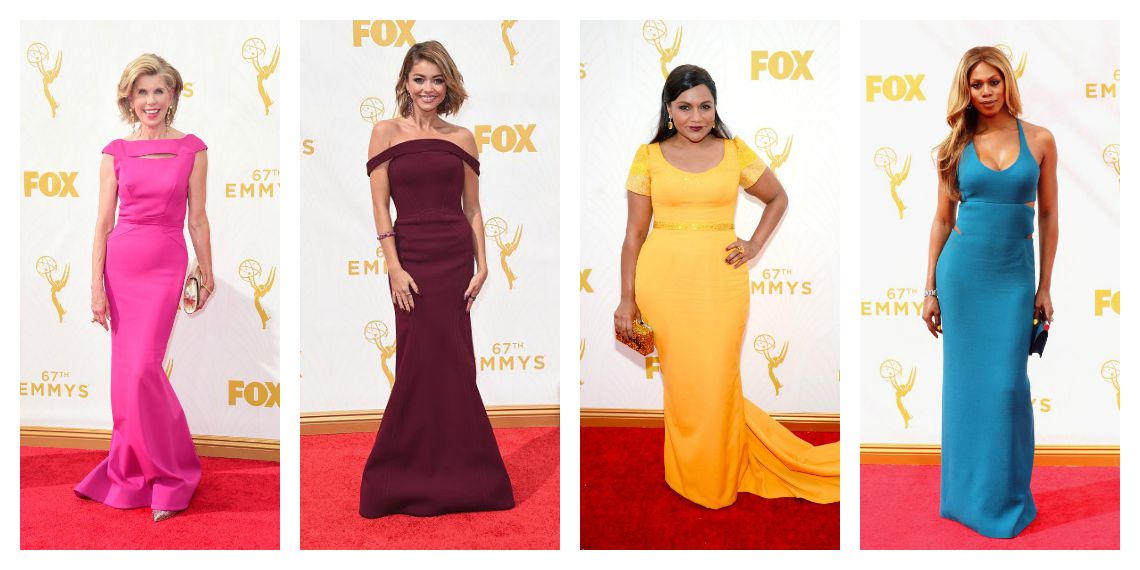 The 2015 Emmy Awards on Sunday showed some wonderful styles on the red carpet that were truly an inspiration for those planning an upcoming wedding. If you're looking for some gorgeous looks for your wedding, take a look a look at what we thought was gorgeous and how you can find similar looks from The Dessy Group.
The Tuxedo for Her: On the red carpet, we saw a bunch of celebrities keeping it simple with the tuxedo and a pair of heels, it was the perfect look if you aren't necessarily the evening gown type. It's classy and chic. We were thrilled to actress Sophie Turner, actress Carrie Brownstein and actress Tatiana Maslany decide to do pants and/or a full tuxedo.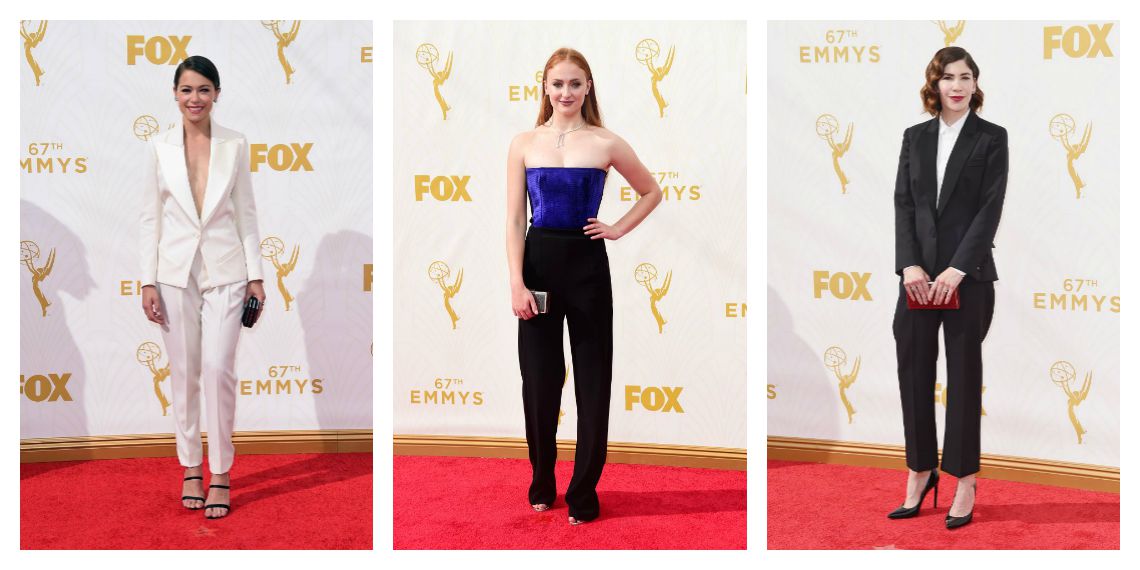 Get The Look: We definitely recommend doing something just like they did with your wedding with our Marlowe Women's Tuxedo by After Six. All you need is a great pair of heels and the right accessories and you are set to go! Check out all of our accessories at Dessy.com!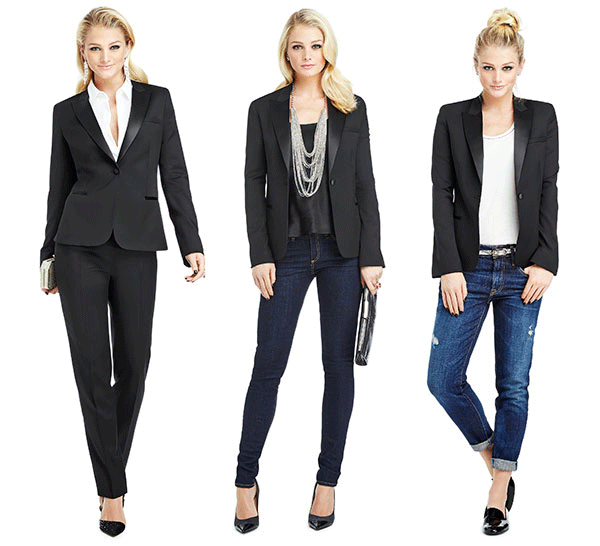 The Marlowe Women's Tuxedo by After Six
It Was a Solid Look: Several actresses at the Emmy Awards wore beautiful solids that certainly made a statement on the red carpet. Some were vibrant and some were more subdued, but each looked absolutely stunning. Here are is actress Christine Baranski in hot pink, actress Laverne Cox wore green, actress Sarah Hyland wore burgundy and actress Mindy Kaling wore yellow.
Get the Solid Look for the Bridesmaids: What we love about the solid colors for the bridal party is how simple they can be while still making a vibrant statement. Whether you are mixing and matching or keeping it all one color, these dresses are sure to turn heads at the wedding.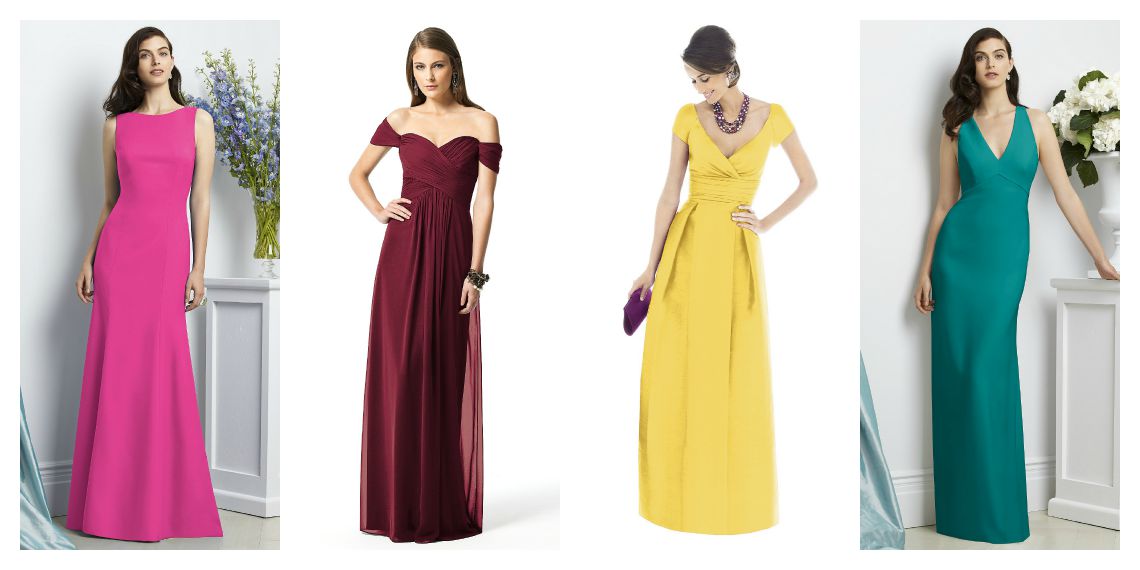 Left to Right: Dessy Collection Style 2936, Dessy Collection Style 2844, Alfred Sung Bridesmaids Style D503, Dessy Collection Style 2938
Classy, Sophisticated Black: Black was certainly a trend on the red carpet at The Emmy Awards, with several actresses wearing black. You can't go wrong with black, especially if you are doing a black tie affair for your wedding. Those (among many!) that rocked the black on the red carpet were Lady Gaga, Amy Poehler, Julia Louis-Dreyfus, Julie Bowen.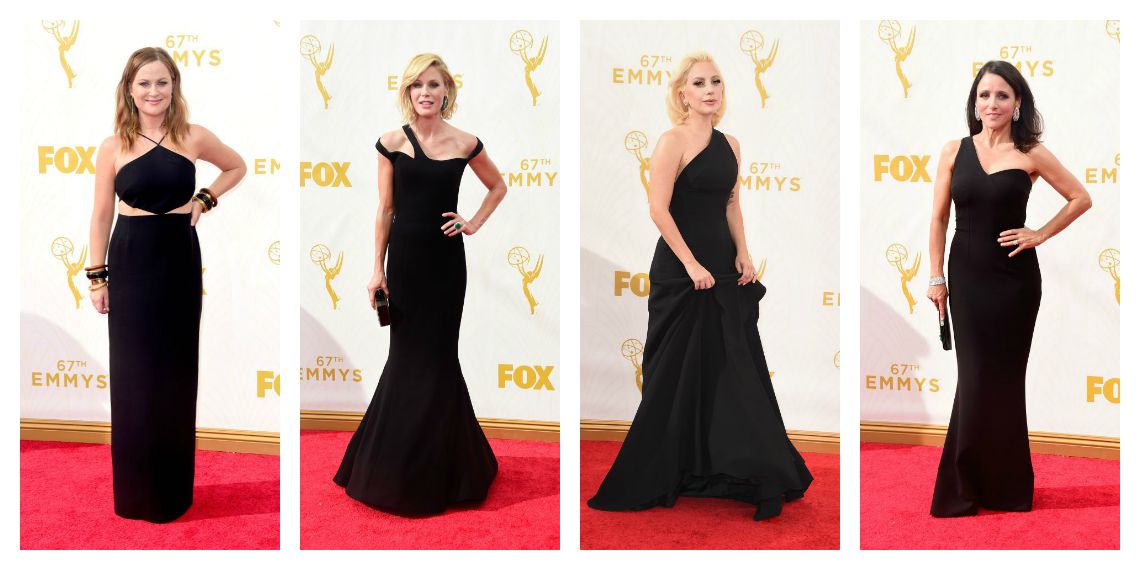 Bridesmaids Can Rock Black Too: Black is such an easy color, any color can be added to it, it is classy and beautiful and easy to work with no matter what. Great for winter weddings infused with deep reds or winter whites. The choices are endless.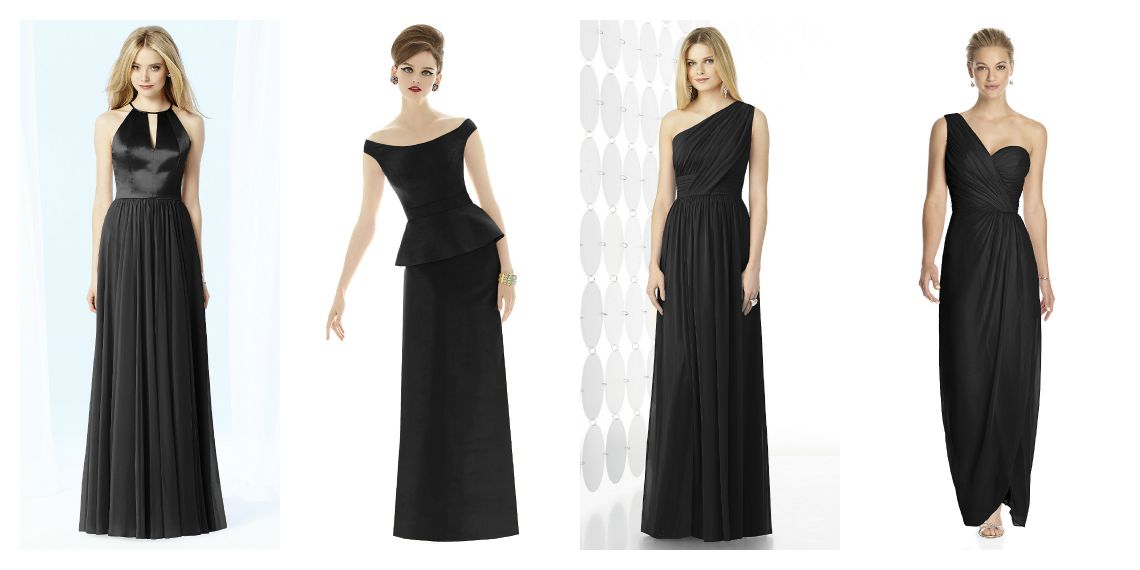 Left to Right: After Six Bridesmaids Style 6705, Alfred Sung Bridesmaids Style D637, After Six Bridesmaids Style 6728, Dessy Collection Style 2905
Who Needs One Color?: Actress Danielle Brooks had so much fun on the red carpet and why not she was wearing such a fun dress! Her dress had multiple colors that made her stand out and looked absolutely stunning.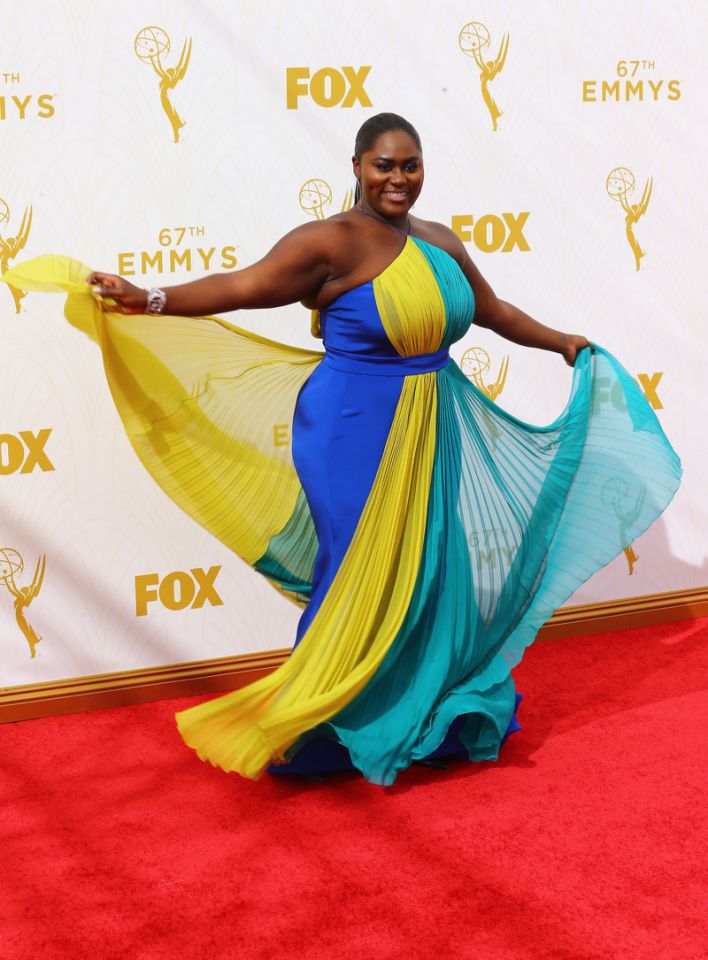 Multi-Colored Dresses For Your Bridesmaids: What we love about our multi-colored dresses is how much fun the dress is! The dress is perfect for a destination or summer wedding because it's bright and inviting and is just great for beach wedding.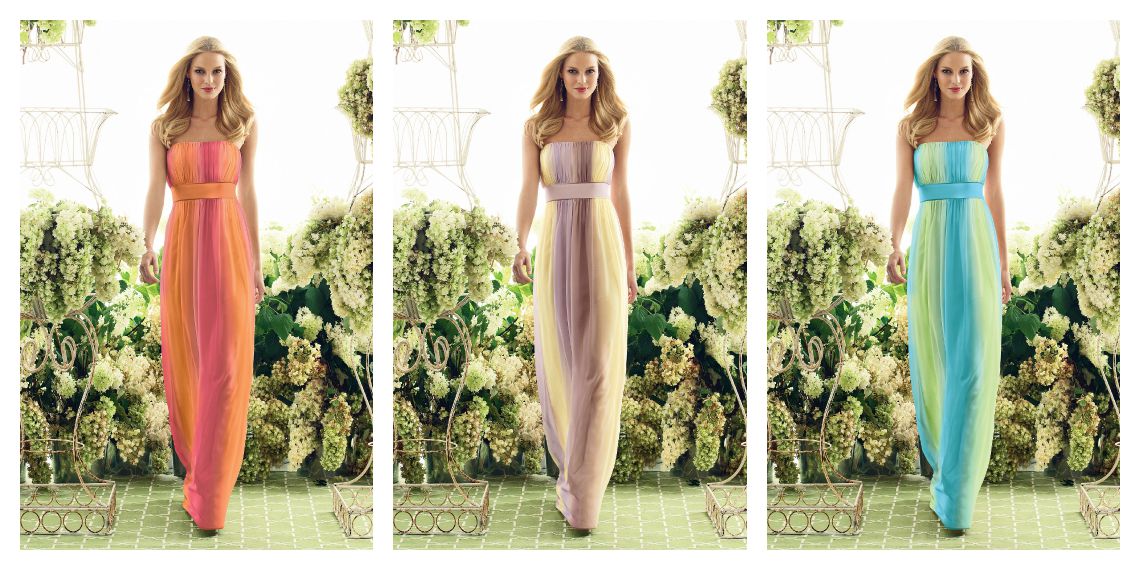 After Six Bridesmaid Style 6556P
Check out all of our newest bridesmaid dress at Dessy.com!