Of course it's not an easy task, organising your wedding - I mean, where do you start?

Well, in the words of Julie Andrew in the Sound of Music, start at the very beginning with the Dessy Wedding Inspiration Styleboard Gallery. Here you can be inspired by hundreds of visions that others have had to prompt and poke you into action. Some of the boards are still in their fledgling stage, others are all-out, fabulous riots of joyous creativity. So I've rounded up the three 'most loved' boards created in the last month - interestingly they all have a similar, gentle approach to the colour scheme and more than a nod to vintage glamour. Wedding trends 2016, perhaps?

First up is 'Golden Wedding', created by the wonderfully named Future Mrs Purshouse, with a smashing 183 views and 3 likes in just a fortnight.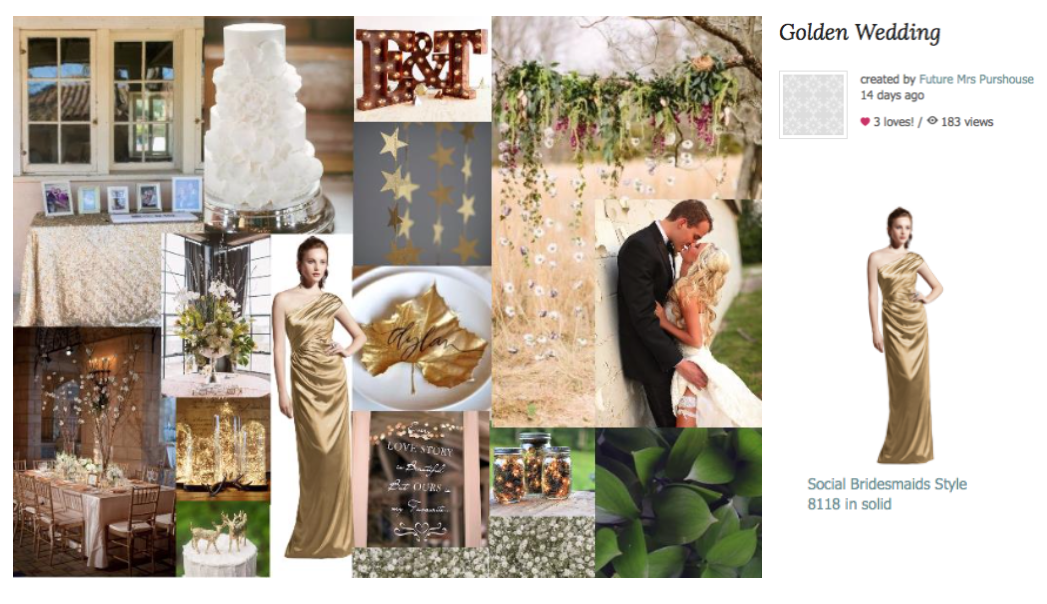 Second most loved is this extremely pretty nude and blush combo by Cara Marie with 3 loves and 96 views in the last 18 days.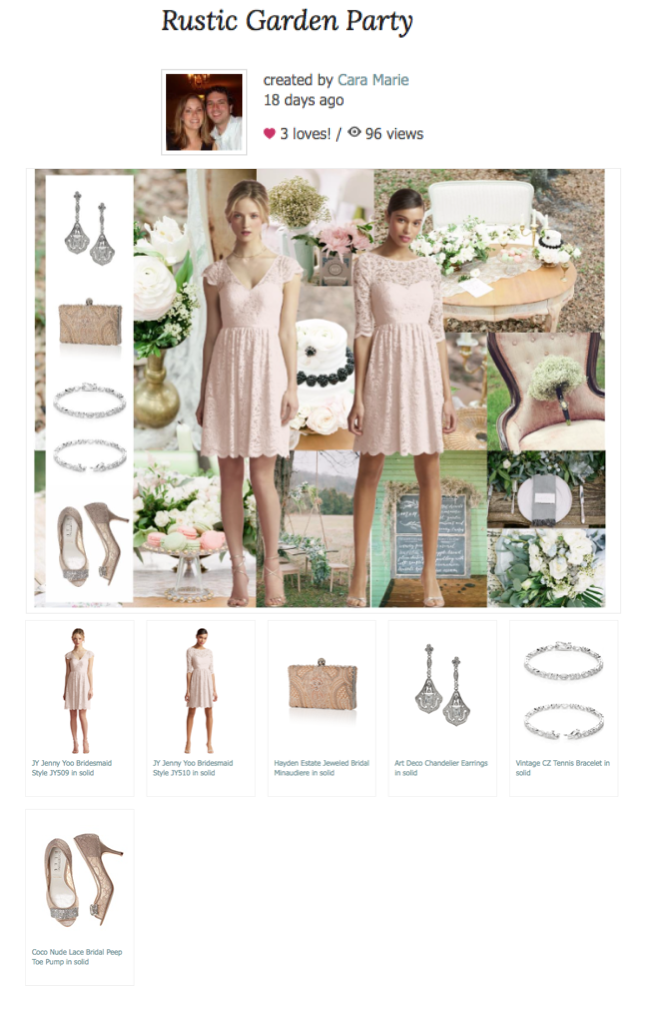 And the third most loved style board created in the last month is the sweetly named 'Rustic Blooms' by Michelle Mospens with 3 loves and 77 views in the last 18 days.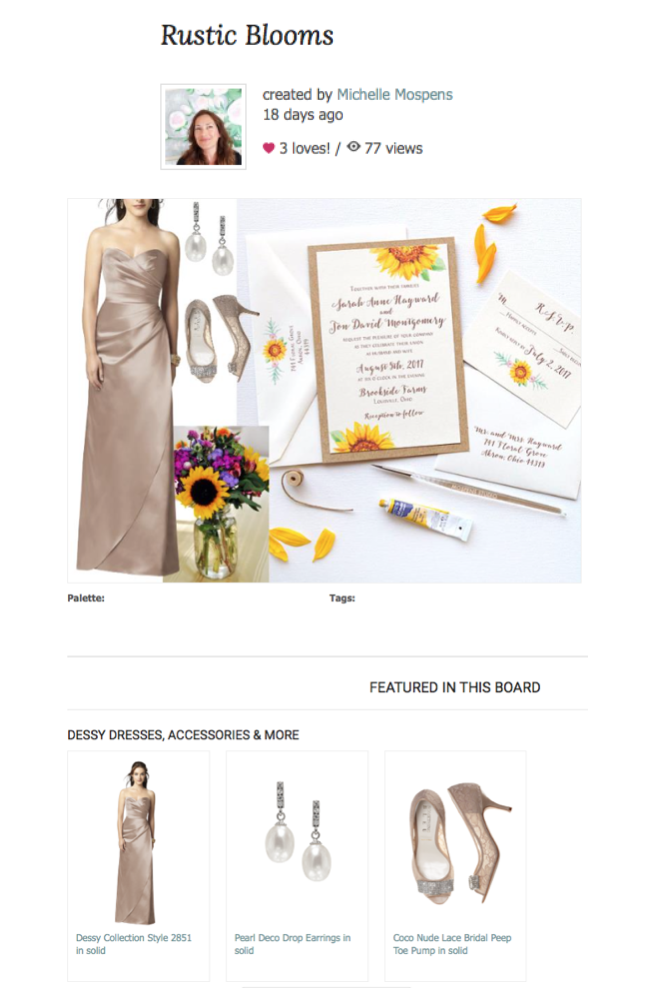 And would you believe it? THE MOST LOVED style board of all time, created over five years ago, also features a similar colour-way and vintage feel - I guess some styles are just timeless, eh?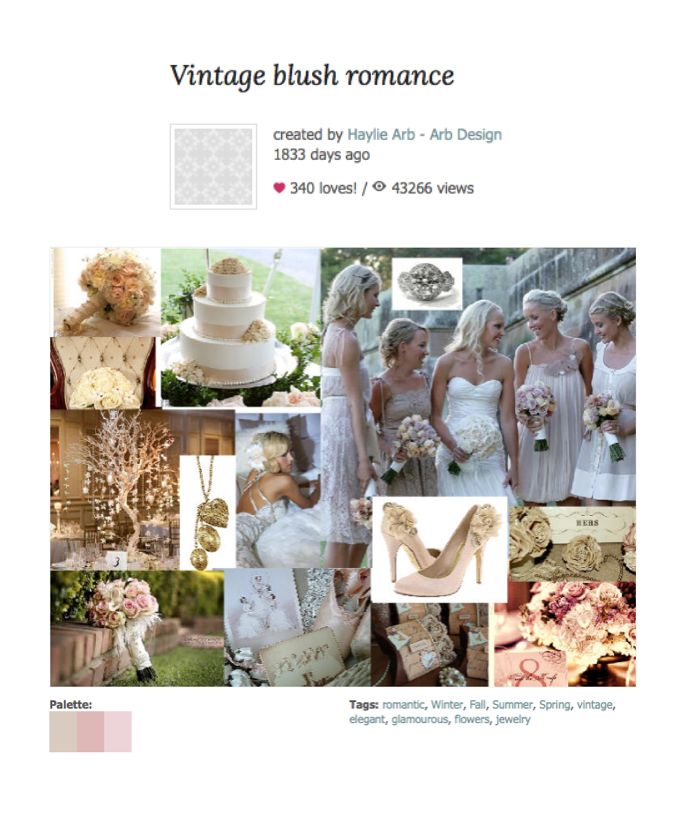 What will yours be? Click here and start designing your wedding board now.