Nail that khaki with army green bridesmaid dresses from Dessy
Interestingly, the autumn/winter shades on show in Milan recently included the beautiful-but-obvious plums, blushes and creams and then a not-so-obvious colour - khaki green. Nail varnish. By Burberry.

Well, quite frankly if it is good enough for the UK's largest plc, then it's good enough for me!

And actually, looking more closely at those kind of Army green bridesmaid dresses that Dessy has in its collection, I can see that in fact it could be rather fun - and different! You could go all out for a variety of green gowns, or mix them with the prettiest of pale pink or nudes. Take a look below and you'll see what I mean. The khaki nail varnish would look fab with all of them.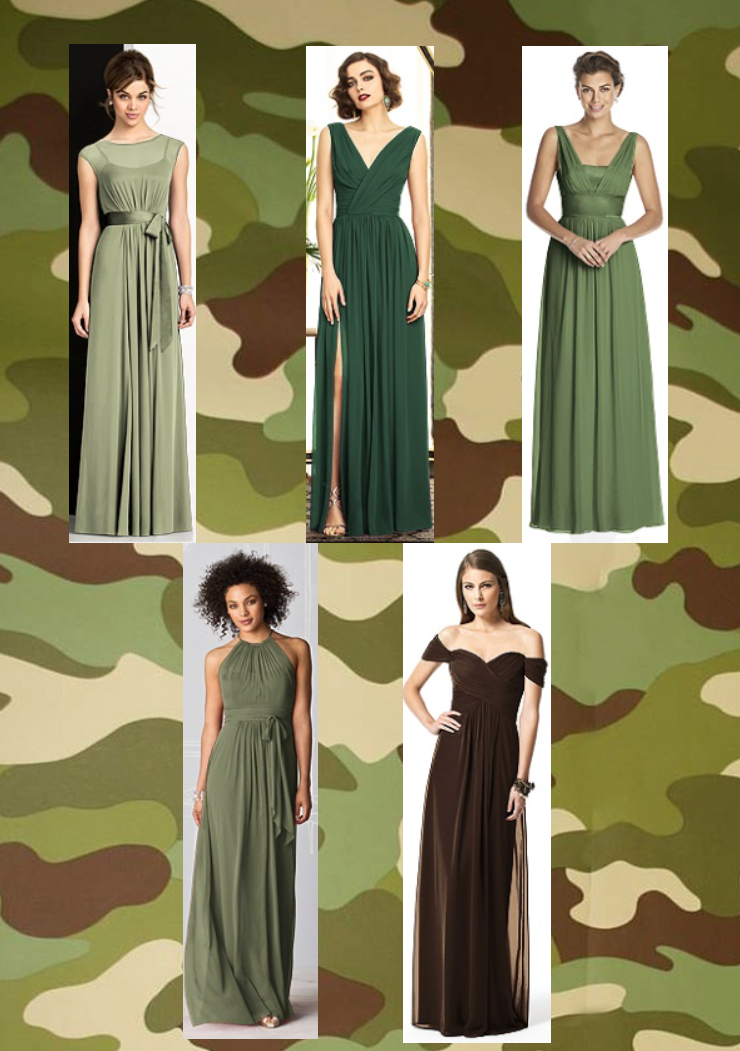 Here, the classic military khaki gives you a wide variety of green and browns to play with - on the top row above I've chosen Dessy collection 6676 in Kiwi; Dessy Collection 2894 in Hampton Green; and Dessy Collection 2890 in Clover. On the bottom row we have Dessy Collection 6613 in Moss and Dessy Collection 2844 in Espresso.
Below, I've gone for the more girly camo look - imagine your bridesmaids wearing this combo of colours, all sporting khaki nail varnish - absolutely brilliant!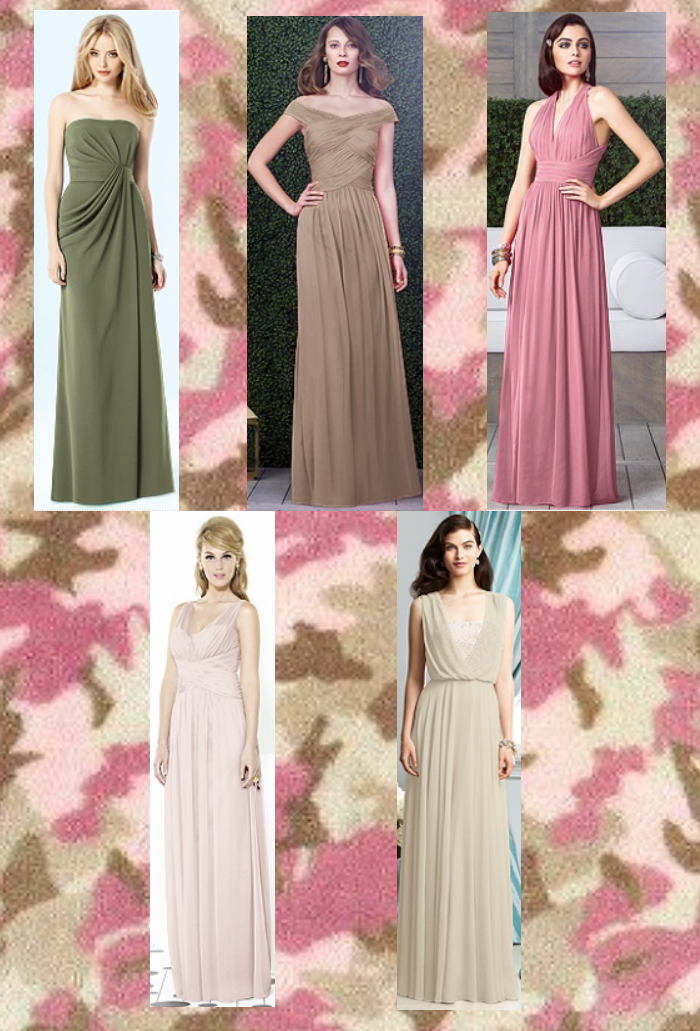 Top row from the left is Dessy Collection 6700 in Moss, Dessy Collection 2919 in Cappuccino and Dessy Collection 2908 in Carnation. Bottom row features Dessy Collection 6711 in Blush and Dessy Collection 2934 in Palomino.
So take a leaf out of Burberry's book and nail that khaki at Dessy.com - I rather think you'll like it!