Mint or Silver Bridesmaid Dresses
I came across a fashion advice column the other day where a Mother Of The Bride was asking for advice on Bridesmaid Dresses.

The Request: maxi length, preferably in mint green or silver, unfussy style

For Whom? Four twenty somethings, all slim, one being 5'11"

Budget: £200 for each dress

'Ah', I sighed to myself, 'if only she had come to me; I could have pointed her in the right direction at the drop of a hat.'

The Answer: Dessy.com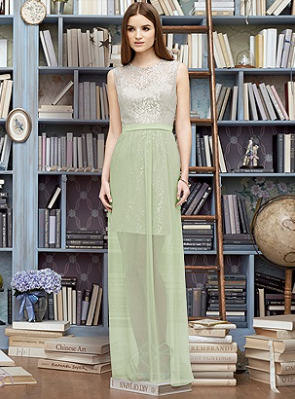 On the whole, Dessy bridesmaid gowns range from £150 to £230 and the best thing to do is to find your local stockist and make an appointment so that you can see the great quality for yourself. Or take a look at the Dessy website and have the incredible choice at your fingertips!
My first point to the MOTB is that maybe each of the four bridemaids chooses a different style dress, thus accommodating differing body shapes and sizes. But, for argument's sake, let's assume that the preference is for all of the girls to wear the same type; here is a selection of the options available from Dessy that come in extra length (recommended for anyone over 5'7"). Because people's ideas about colours vary immensely, I have included a variety of greens and greys that can be interpreted as mint bridesmaid dresses or silver bridesmaid dresses.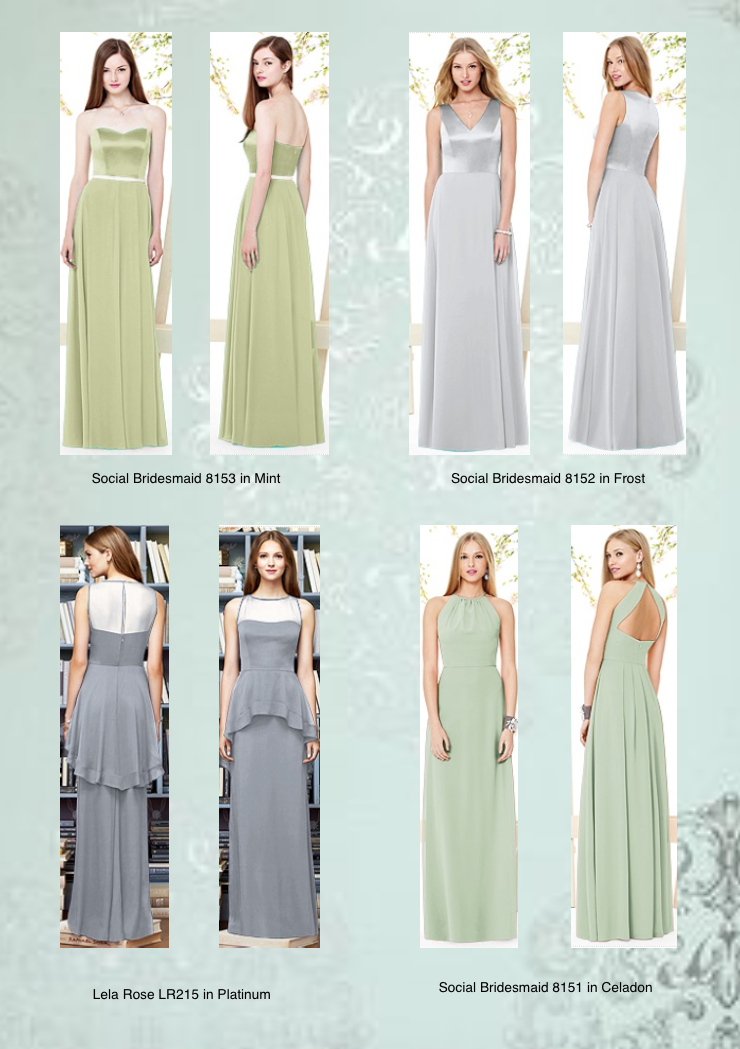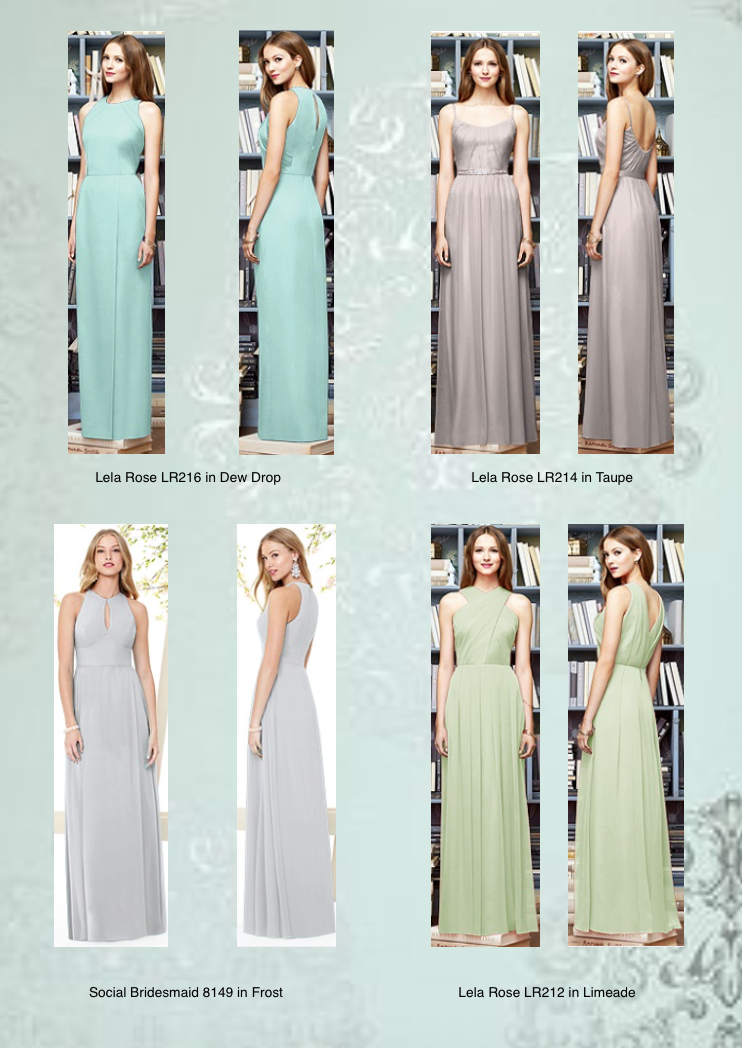 But like I said, these are just some of the options. If the bridesmaids can choose different styles, the world is their (silvery) oyster. Just take this exquisite soft tulle Celadon gown over platinum rococo lace giving a perfect mint AND silver effect all rolled into one. What more could one ask?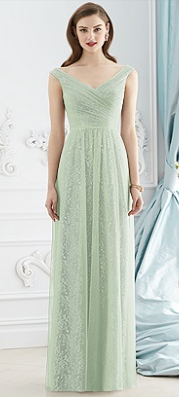 To view the many choices available, explore Dessy.com, of course! Happy shopping!