Why Every Bride Should Have a Pinterest Board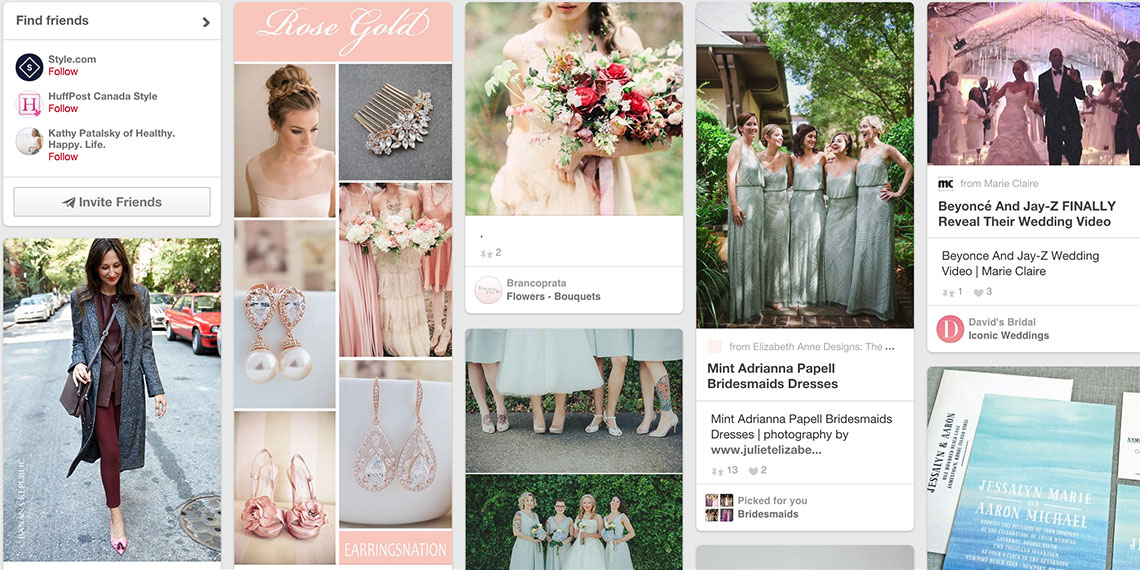 Whether you're getting married, in a relationship or even single. Every girl should have a wedding Pinterest board. Brides especially should create one upon getting engaged and even before if possible. Now some might think it's a bit crazy, but it actually isn't. It's genius if you think about it.
Here are some reasons we think creating a Pinterest board is the perfect idea for brides-to-be.
You Get the Ideas: Pinterest is infamous for providing women with a ton of ideas when it comes to everything wedding. You can pretty much plan your entire wedding based on what you see on Pinterest. If you have recently gotten engaged, it's good to create one simply to make it easier for yourself to know what you want and don't want for your wedding. You can choose colors, styles, look at various times of the year of different weddings. You will get to see what is trending and what isn't, you can see if you want traditional or non-traditional. The world is your oyster.
Other People Get Ideas: Your family, your friends and bridesmaids get a chance to see what you like and don't like based on what you Pin. Pinterest might be a good place to put tentative registry ideas to help your family and friends away ahead of time what you might be thinking for your home.
Everyone Is Doing It: Every girl today, or almost every girl today has a board. It's not to say you need to follow the masses if you aren't like other girls, but it's a good way to keep yourself organized during the wedding planning process.
You Can Get Creative: If you've never created a Pinterest board before, a great way when it comes to wedding planning, is to create multiple boards for different facets of your wedding. One board can be strictly about bridesmaids, another about groomsmen, another about centerpieces... you get the point. That way your ideas are kept in silos rather than clumped together into one board. If you are only creating for sole purpose of your wedding, only pin ideas that you know you will implement into your wedding.
When the Wedding Planning is Done: One thing we do recommend is to stop looking at ideas toward the end of the wedding planning. New stuff comes up on Pinterest all the time and if you have your wedding set, continuing to look on Pinterest will overwhelm you and stress you out.
Looking for inspiration? Check out The Dessy Group on Pinterest!