How Many Bridesmaids Is Too Many?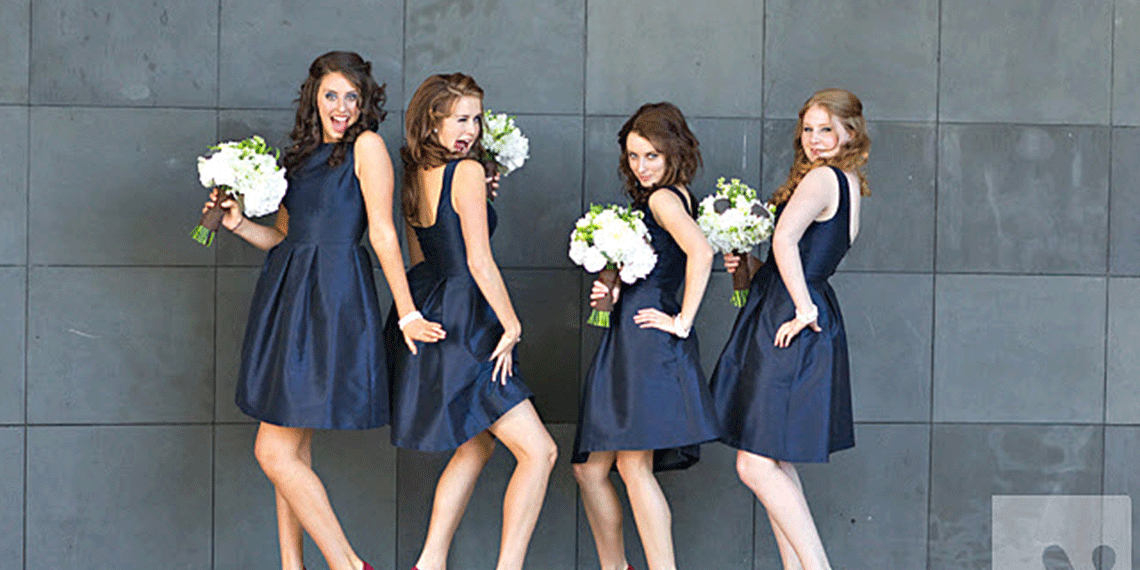 When it comes to picking your bridesmaids, you want to have the important people in your life. Those that have been  beside you to support you and guide you through various stages of your life.  The one thing you don't want are too many bridesmaids.   If you find yourself going overboard in the number of bridesmaids here are some quick tips to think about.



How Many is Too Many Anyway?: Anything beyond eight are too many bridesmaids.  You want to keep it between the four to eight range.

Can the Location of Ceremony Fit Everyone?:  You will need to think about whether between all girls and the guys in the wedding party,  can you fit everyone?  Are there enough seats?  Don't forget guests will come to the ceremony, so you can't forget to include them.

Does He Have Enough Groomsmen?: If you don't have a problem with an uneven number of bridesmaids to groomsmen, then this isn't a problem, but if this is a pet peeve, seriously consider keeping the number the same as is.

Finding the Right Dress: Picking a dress you not only love for your girls but looks good on everyone is tricky even with a few bridesmaids, try figuring it out with 10+ bridesmaids.  That is madness. But you can check out all of our newest dresses at Dessy.com!  

Drama City: Want little drama during your wedding planning, cut the number of bridesmaids in your wedding party. While there will always be headaches, doing your best to minimize it will probably help you.

Who Do You Pick?:  Your best friend, your sister,  his sister,  close family members, your childhood friend (only if you are still close),  your college best friend. Don't pick co-workers (unless you have grown extremely close,)  every cousin you have,  every friend you have.   Remember you want more sitting in the seats than standing up beside you.

It's important to remember the number of bridesmaids is entirely up to you.  Also, if you're looking for great gifts for your bridesmaids, check out all of our accessories and gifts that will definitely complete the look at Dessy.com.