Cocktail flats - the must-have shoe for Winter 15/16
And I'm not talking ballet pumps here. I'm conjuring up images of glamour, embellishments, crystals, velvet, lace, brocades and, most of all, pointy toes!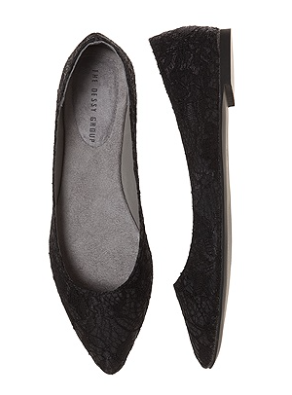 Cocktail flats are the new must-haves for any wedding, party or generally glam 'do' where you
(a) don't want to be towering over your partner]
(b) might have to walk a fair way in a beautiful outfit and so want to be sure of your footing, especially if you have cobbled streets or uneven surfaces to contend with
(c) might possibly have more than the one glass of champagne and you don't want to have to worry about wobbling around on high heels

(d) you are going to be on your feet for a LONG time!
So here is a round-up of some of the best cocktail flats on the market this season: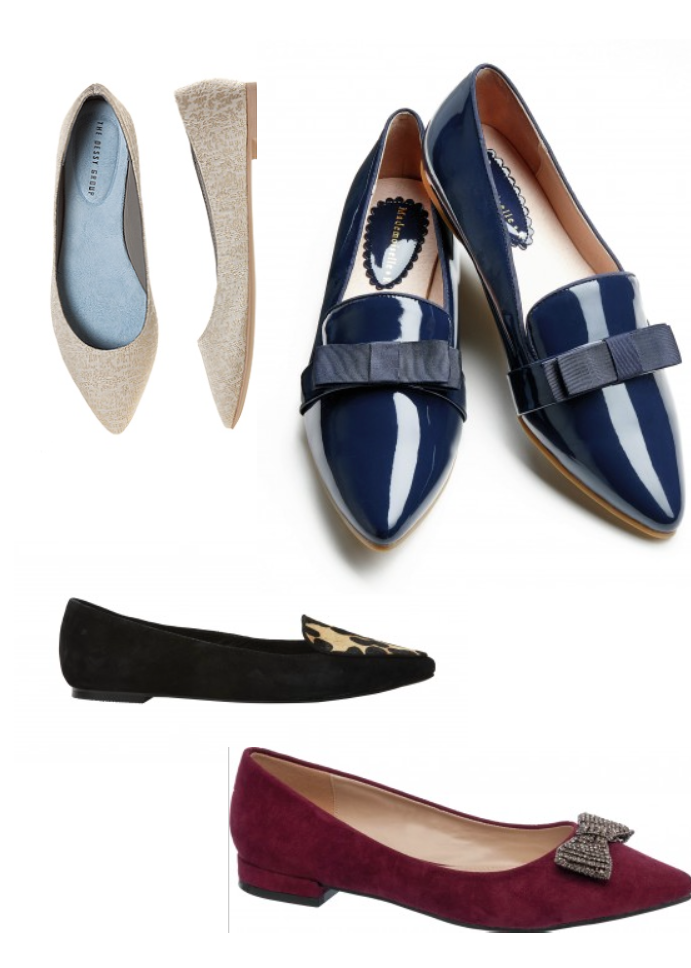 In the top left corner above we have Park Avenue Gold Brocade flats from Dessy.com; top right are the snazzy Navy Blue patent pumps from La Redoute; in the centre are the animal print 'Ritzie' from Office; and lastly the fab Red Sparkle Bow flats from Deichmann UK.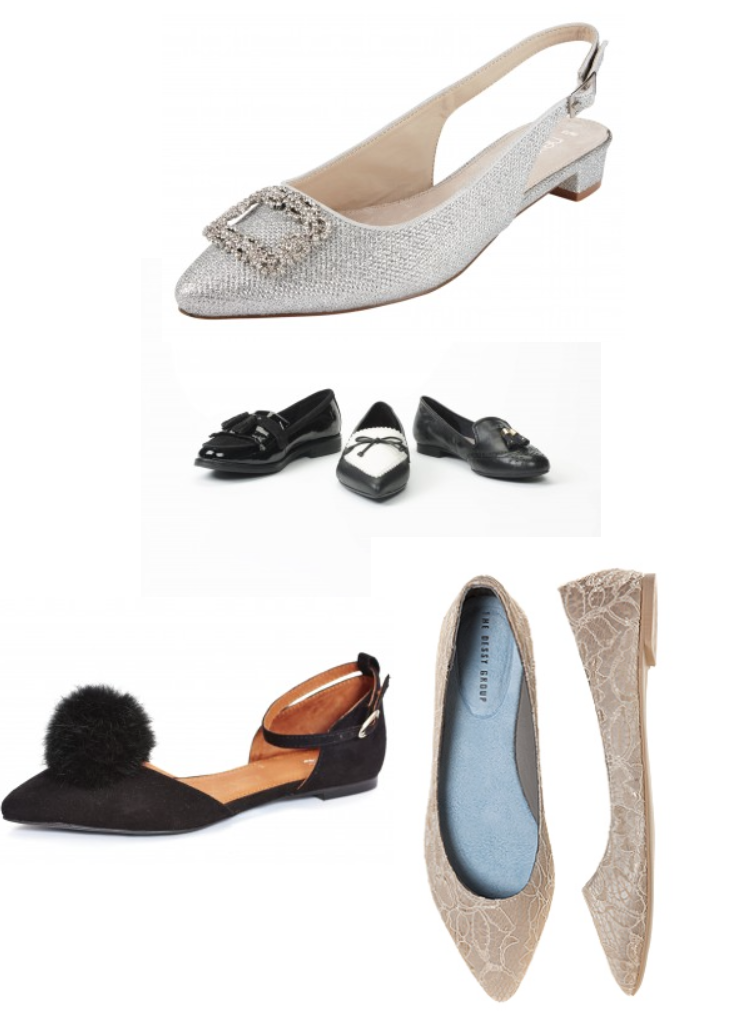 From the top is one of my favourites, the Jewel Slingback by Next; I love all three in the next row but it is the middle, black and white stunner Georgette from Dune which floats my candle; the Pompom flat, also from Next, is just ADORABLE; and last but no means least are the gold lace cocktail flats from Dessy.
Who needs heels to feel on top of the world?