Mix and Match Bridesmaid Dresses
Your wedding is obviously THE perfect place to exhibit your individuality with the choice of your bridal gown. But what about your bridesmaids?
Unless you are BFF with identical quintuplets, you might struggle to find the one dress for your maids that suits them all. And that's where Dessy comes in. With over 100 colours, and more styles than you can shake a stick at, Dessy enables you to mix and match bridesmaid dresses so that you can find the exact style to suit each girl, and that can include the flower girl too, as you can see below. What a beautiful selection, all tied together by having the gowns in the same shade (turquoise) and material (lux chiffon).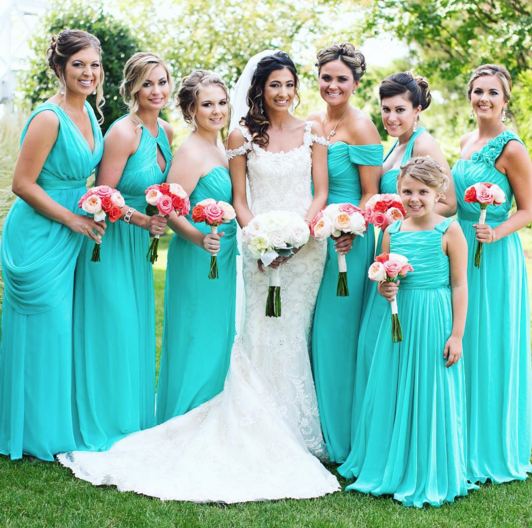 You could decide to give some parameters when the girls are choosing their mix and match bridesmaid dresses, such as you'd like all the styles to incorporate lace; you can see from this next shot how fab that can look with these different styles all in Blush.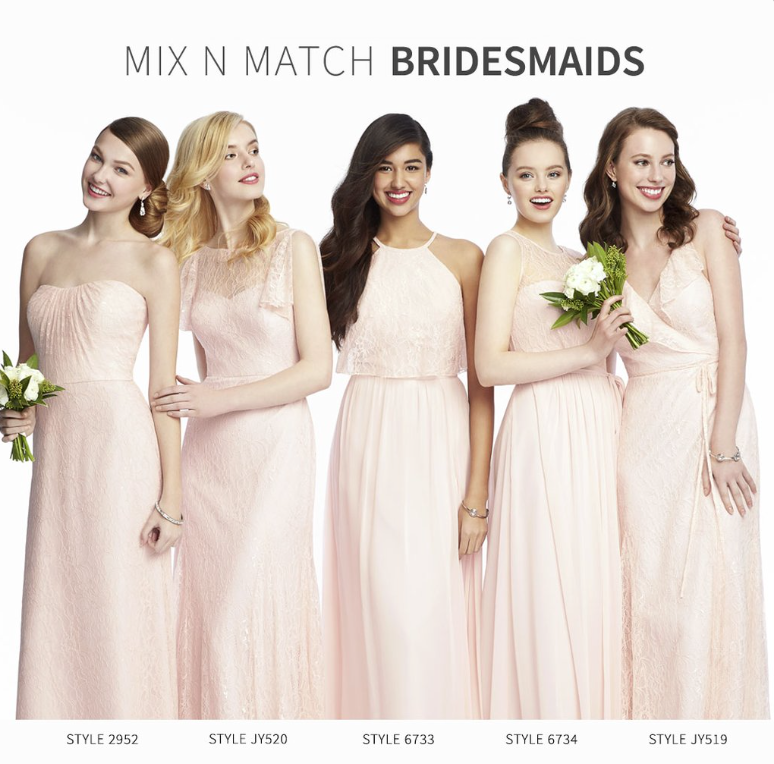 Or you could just ask that all of the dresses are the same length, like these Majestic satin gowns form Alfred Sung. I love the fact that the girls are all wearing the same coloured shoes but again, have each chosen the style that suits them.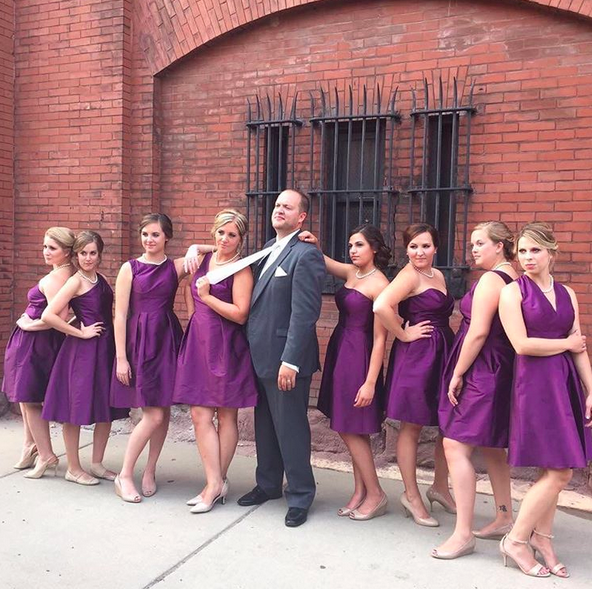 These girls are all wearing Hunter Green and although the tops for each dress is different, the skirts are all similarly shirred so that there is still a cohesive affect.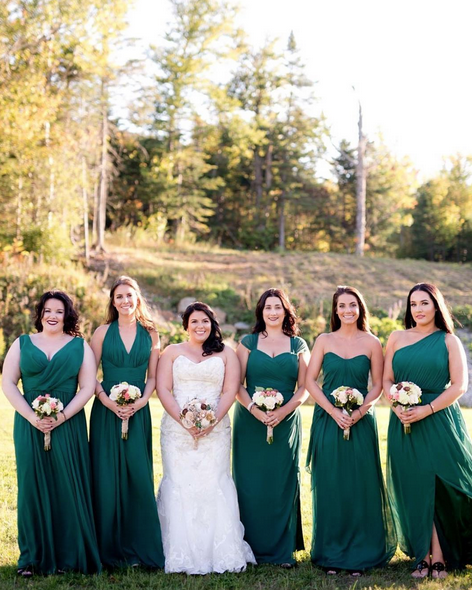 But that certainly doesn't have to be the case: these mix and match bridesmaid dresses in Celadon are quite different in style and material but they look absolutely fabulous together.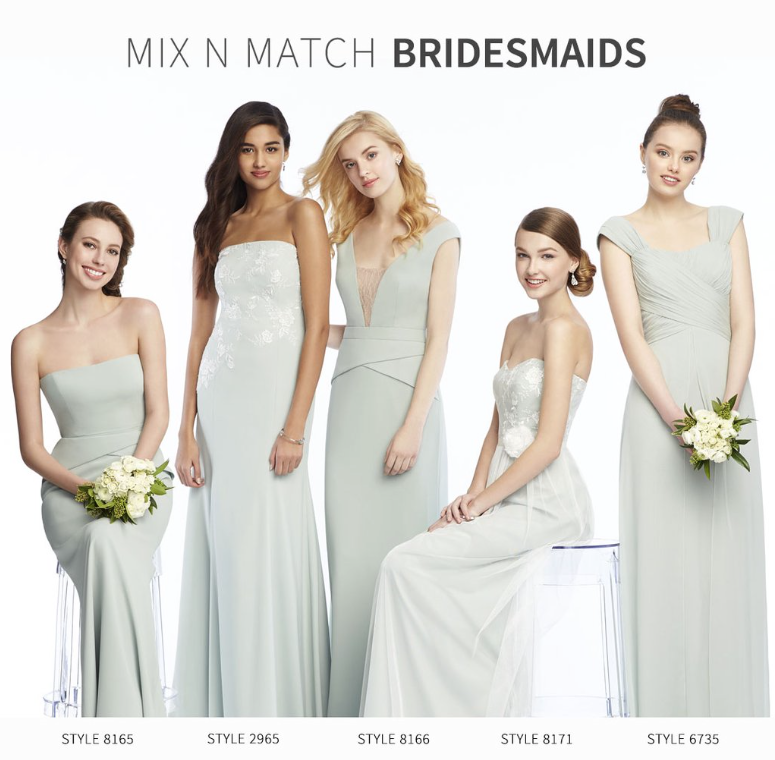 There's no doubt about it, Dessy's world of bridesmaid dresses is your oyster!!