Would you wear blue eye make up? It seems so 80's - or was it 70's? Who cares? Vogue and Harper's Bazaar are selling it strong and, like many fashions, it may seem slightly weird at first, but before you know it, we'll all be doing it! Spring and Summer 2016 will see us donning peacock, azure and electric blue eye make up like there's no tomorrow.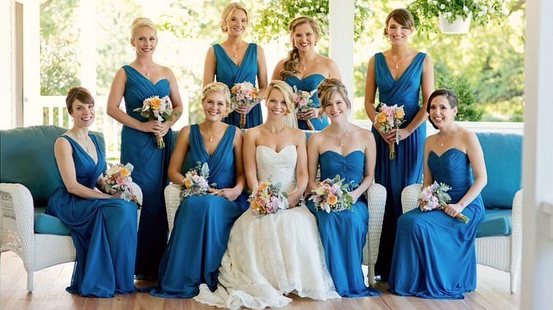 Wouldn't it look fab if you teamed the blue eye make up with your bridesmaids dresses in Ocean Blue like those above (the girls are wearing Dessy Collection styles 2894, 6639, 6694 and 2905)? You would only need to provide each girl with a cobalt eye liner and the effect would be subtle but stunning.
Or you could go a little bolder (although maybe not too bold!) and apply rich blue eye shadow across the whole lid (a la Missoni and Chanel). I love the beautiful selection of bridesmaid dress colours at this wedding where all the girls were dressed in the same style (After Six 6678) but in a delightful combo of blues - Spa, Lapis, Sapphire, Cerulean, Windsor and Cornflower, although not necessarily in that order! Just think how fab they would look with varying shades of blue eye make up to suit each girl.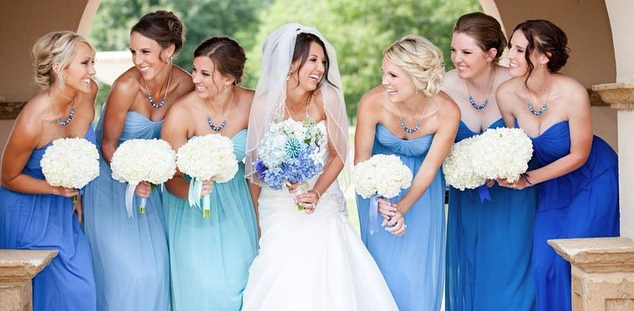 You could of course be TOTALLY 2016 with your choice of bridesmaid dress AND make up by selecting one of Dessy's newest styles, Alfred Sung Style D723FP, which is a heavenly vivacious floral print in a palette of blue: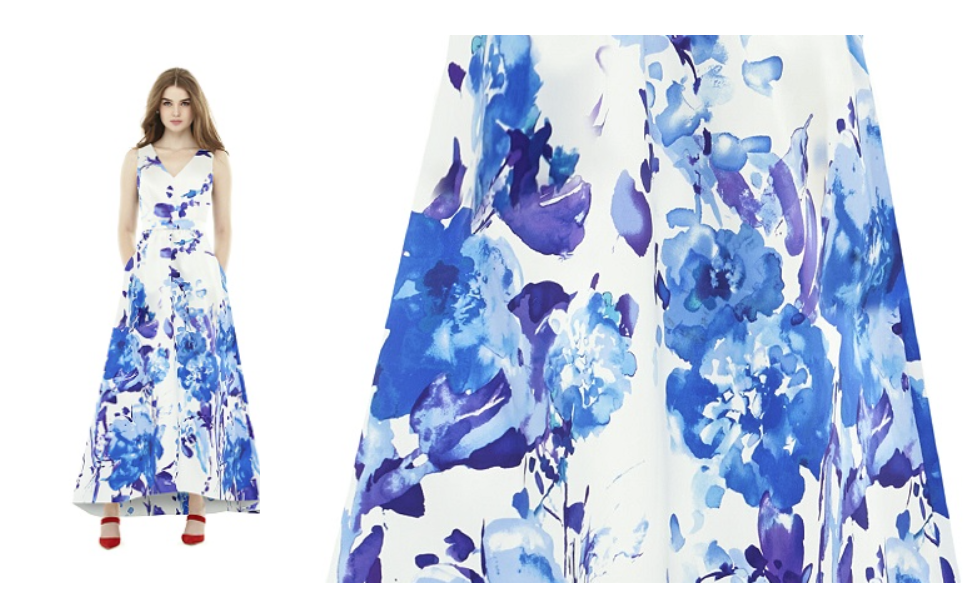 But you needn't spend a fortune getting the latest look - take a look at the brilliant shades of eye make up available from George Home at Asda and you'll see just how easy it is going to be to get your bridesmaids on trend!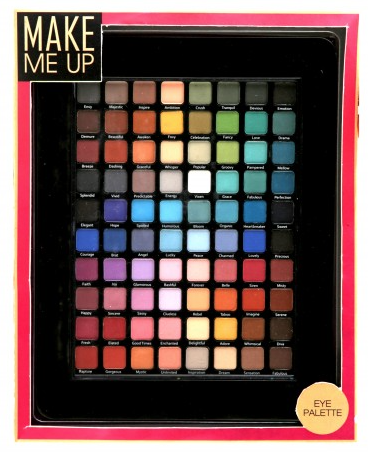 Go on - give it a go!