Most romantic way to propose
One of my best (male) friends recently proposed to his Russian girlfriend. Being one of the world's most thoughtful and charming of men (and a Virgo to boot, which I always find a huge help), he had planned the proposal enough to know the location and what he was going to say, but not so much that the romance of the moment was lost in a sheet of to-do notes.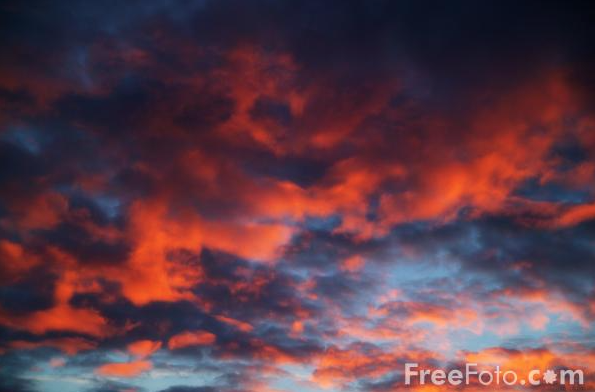 With thanks to Ian Britton for this beautiful photo of a romantic sunset via Freefoto.com
As the two of them strolled back hand in hand from a late lunch in London on Christmas Eve, they stopped to watch the sun setting over the Thames and he said,





It is the most romantic way to propose that I think I've ever heard!
He had wisely ensured that neither of them had had too much to drink at lunch, he had already decided that they would go to Paris to buy the ring together, and he really meant what he said - he wanted nothing more than to grow old with his beautiful wife and help her follow in the footsteps of her blissfully happy grandparents.

They told me how they had subsequently had such a romantic time in Paris the following week visiting many of the joyous jewellers in Place Vendôme before buying an exquisite, emerald-cut diamond set in platinum, flanked by a diamond baguette on each side - divine!

My friend laughed at his naiveté when, remembering that his fiancée's favourite colour was green, he had enquired about emerald engagement rings in one of the shops - the assistant had taken them downstairs to a vault to view an emerald ring that was absolutely spectacular. My friend discreetly enquired as to the price tag; at '¬70,000 he decided to hot-foot it back to the ground floor and stick to the diamonds!

While that happy couple were in Paris in the last week of 2015, I travelled to Rome which I find one of THE most romantic cities in Europe, if not the whole world. There, on New Year's Eve, I witnessed an American gent take his girlfriend's hand, studiously throw a coin into the fountain, pause to make a wish and then down on one knee he went before popping the question. After she had said yes and the surrounding crowd and whooped and given their congratulations, the new fiancee asked why he had thrown the coin in before he asked her. "I wasn't taking any chances so I wished that you'd give me the answer I wanted!" he replied.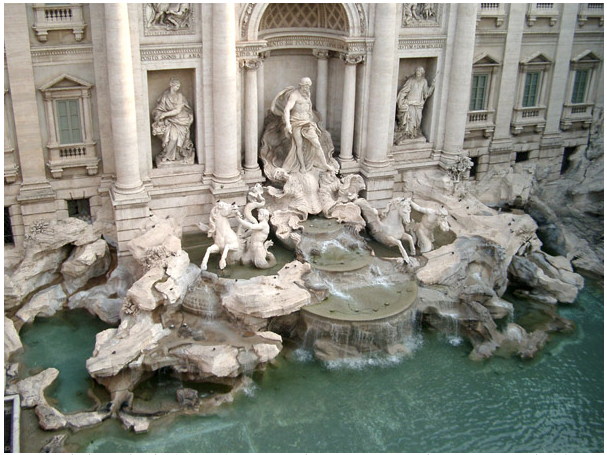 The romantic Trevi Fountain as capture by Stephen Lyons for Freefoto.com
So although summer is definitely the time when most couples actually tie the knot, winter is the most popular season for proposals in the UK. But fear not if you weren't the recipient of a romantic proposal this Yuletide. According to Chillisauce, the UK hen and stag party organisers, whereas boys think that Christmas Eve is the best time to pop the question, girls think that Valentine's Day is THE most romantic day to become engaged. So there's time yet...