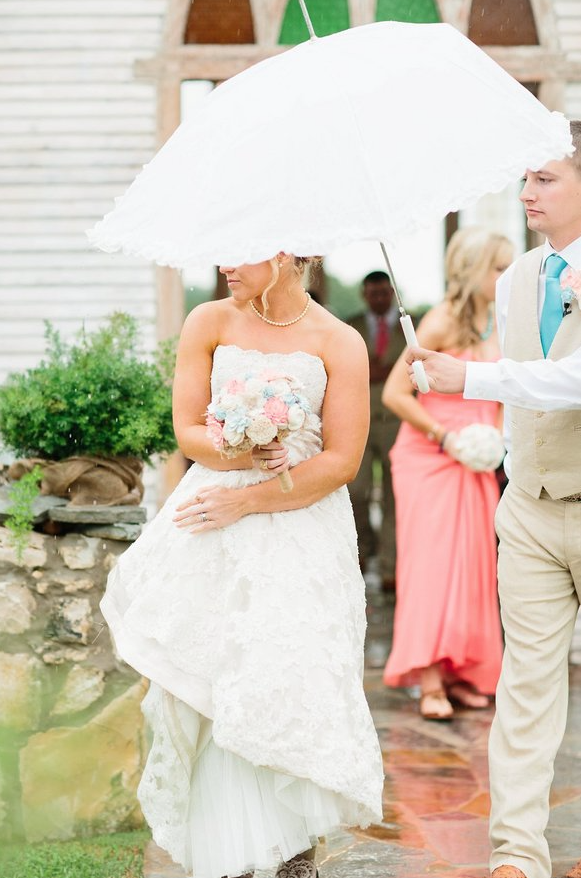 The British weather is enough to weary the strongest heart, particularly at the moment. But as we all know, every cloud has a silver lining and the good thing is, when you're planning a wedding in the UK, you just know that you've got to factor in that it will probably rain! But that's fine, it doesn't mean that you can't wear your gorgeous dress and scrappy sandals. Why not confront the issue head-on and fight the gloom on your own terms?

So here's what you do:
Make sure that you choose the most colourful, uplifting wedding flowers that will chase the clouds away no matter what, like this exuberantly fabulous bouquet by the wonderful Amanda Taffinder: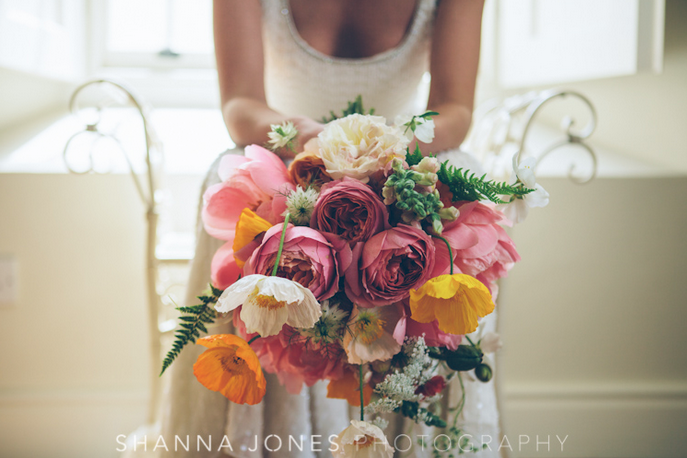 Be prepared for a rainy wedding day and buy some fabulous large, colourful umbrellas that suit your wedding colors: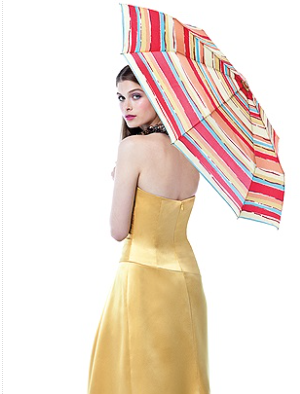 Make sure that your bridesmaids (and you!) are kept warm with a pretty pashmina (Dessy has a choice of 33 colours of its silk and wool pashminas so whatever your colours scheme, there will be one to suit). I love this photo by Spindle Photography; you can see that the wraps just take the edge off any worry about the weather: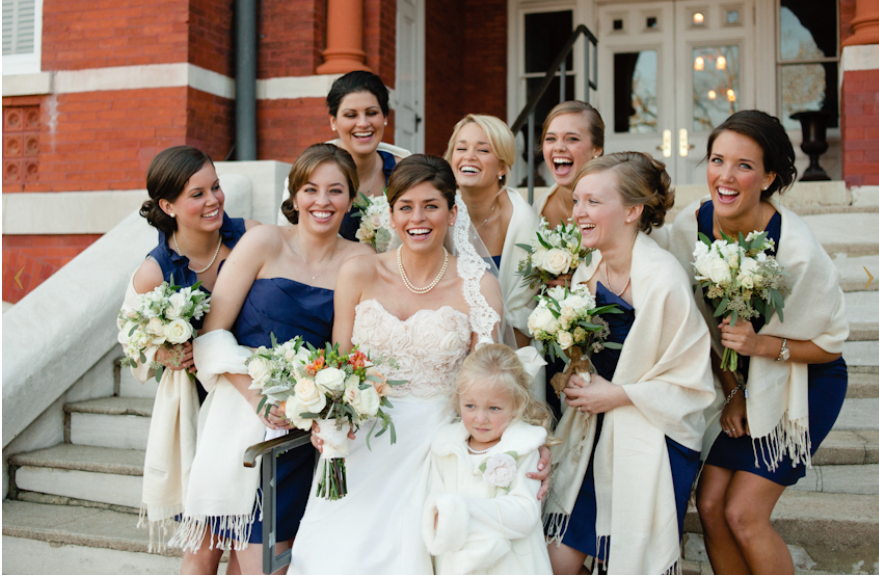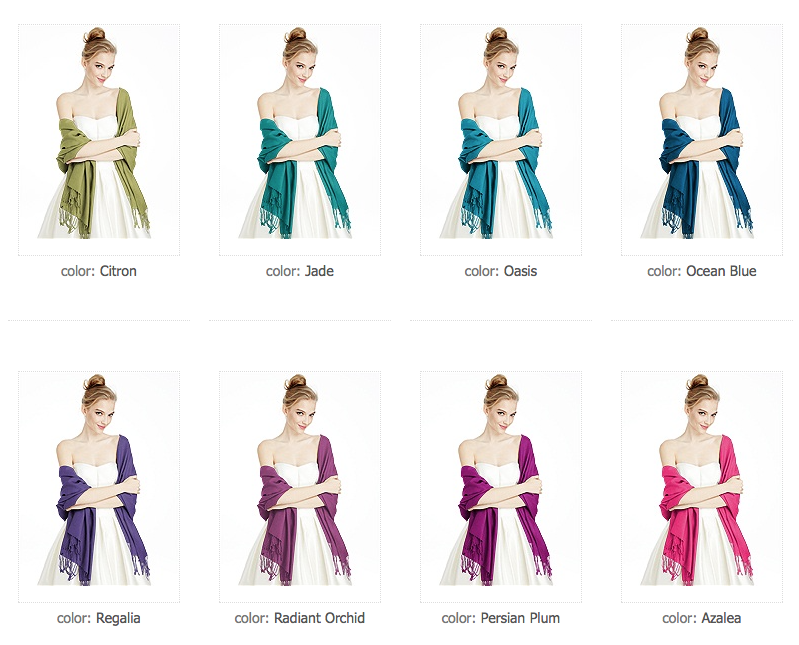 or if it's cold as well as wet, take a leaf out of this beautiful wedding (shot by onelove photography) and get some real or faux fur stoles: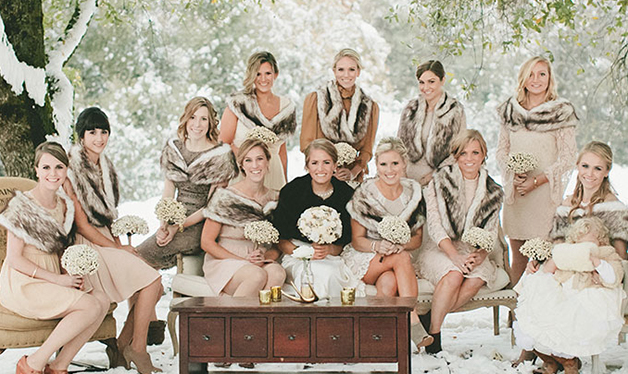 Fill your reception area with glorious blooms and decorations so that you create a feeling of summer and warmth inside, even if it is tipping it outside, like in the fab photo below by Gia Canali of Sharla Flock Designs' bright, rich table decs and suitably flippant strings of pink pompoms!


So don't get down about the British rain - create your own storm of colour and win the battle!