Are you thinking about a wedding full, and I mean FULL, of colour? Like, having your bridesmaids dressed in jewel-coloured gowns, and your flowers in bright, vibrant tones like these joyous ones from Helen Jane Floristry?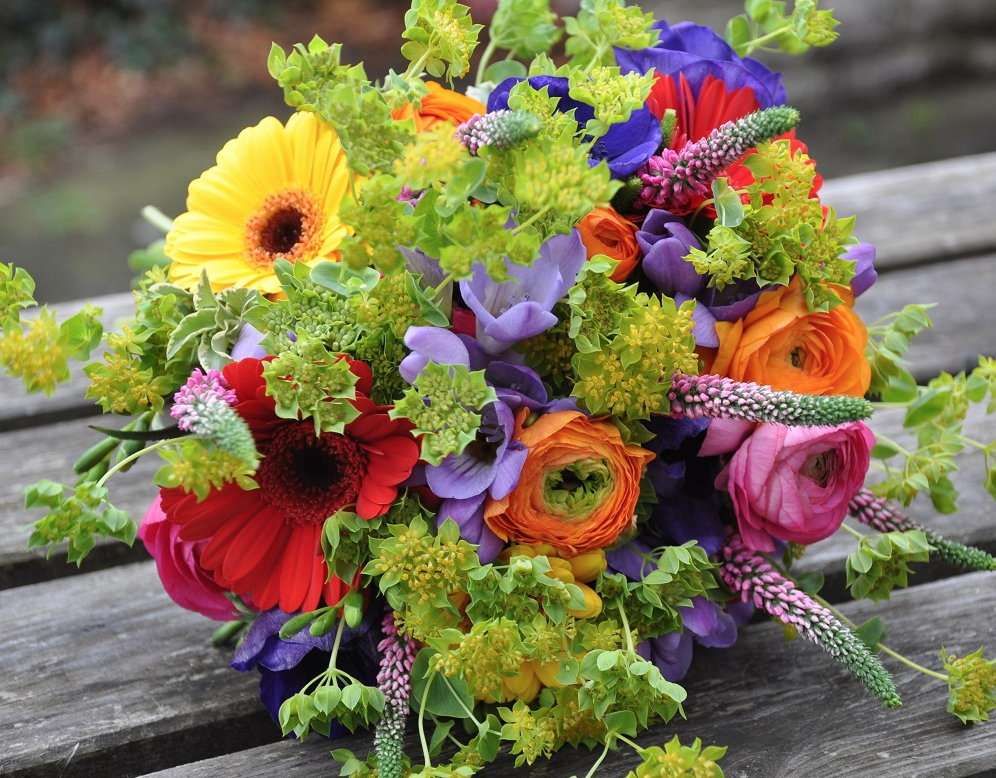 Then I've found just the marquee interior you need to follow that theme through for a really brilliant wedding reception party, one that has loads of colour and dancing and energy. And it comes in the form of paper lantern lighting. Hanging clusters of different coloured lanterns from the ceiling of a marquee can transform it into an Aladdin's cave of dazzling, magical beauty, especially if they are set against a backdrop of twinkling lights on black cloth, as shown below.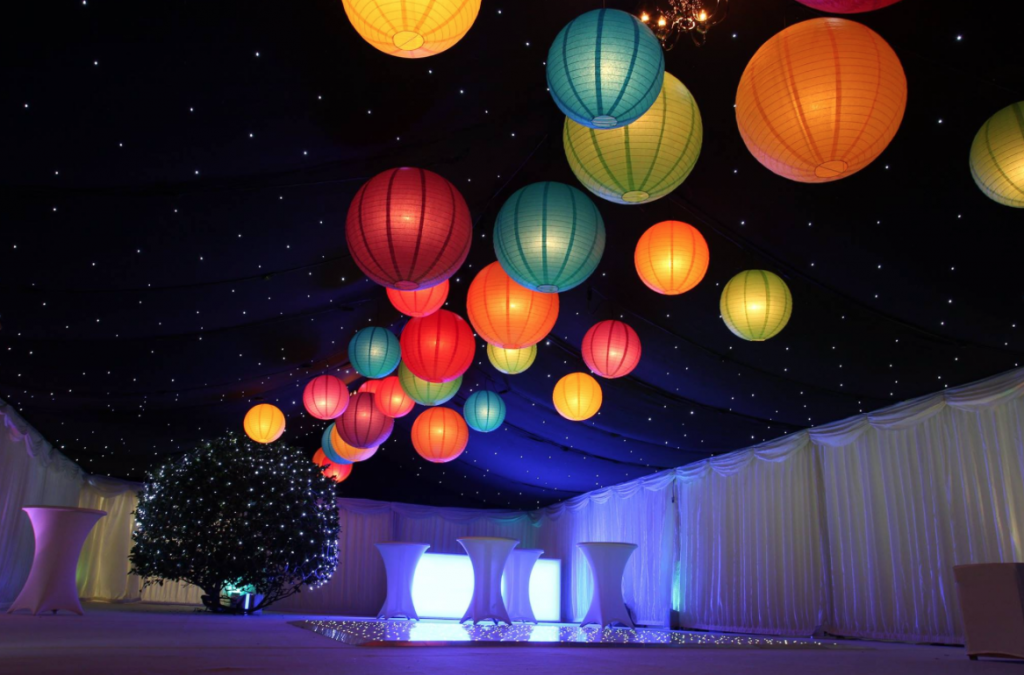 Tops Marquees in Berkshire introduced me to this fabulous marquee interior idea and I just love it. And with such vibrant paper lantern lighting stealing the show, you wouldn't really have to go mad on the flowers for the tables - after all, all of your guests will be too busy marvelling at the lights to pay any attention to the table decorations! But if you want to keep the lighting a surprise until the first dance, just ask your marquee provide to put up a revealer curtain separating the dance floor from the rest of the marquee, so that you can unveil the lanterns when you're ready and start your married life off in a riot of colour!