A Sunflower Themed Wedding Day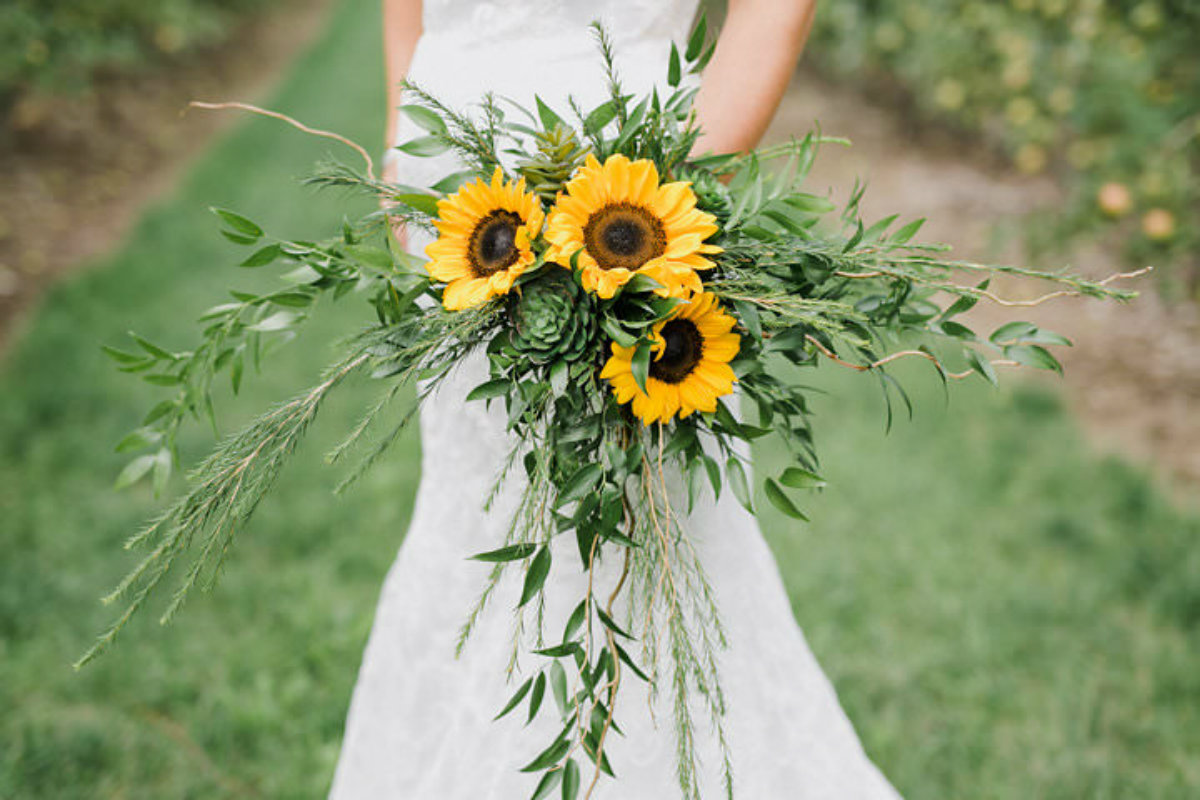 (Image via Kingdom Photography)
Bright, vibrant, full of sunshine and HAPPY! How else would you describe a sunflower?
Every flower has a meaning and sunflowers have come to symbolise adoration, loyalty and longevity - so what better bloom to pick for your summer wedding day?
Another advantage of sunflowers is that they are relatively inexpensive and you don't need many to make a fabulous display.
They're the sort of flowers that are happy to look beautiful on their own or when placed alongside other blooms.
A sunflower motif works well on your wedding invitations, seating plans and of course you could put a packet of sunflower seeds by every place setting as a memorable favor.
Using sunflowers as a color theme
If you're having a summer wedding day then consider putting your bridesmaids in sunflower yellows.
Bright and sunny bridesmaids are just what we need to perk up this winter week. Alfred Sung style D660 in Maize Photo via @smpweddings
Or you can also use the sunflowers with other hues to create quite a different feel to your day. Take a look below at a few of the real wedding color combinations.
Blue and yellow always works together well - so maybe that's something to consider for your bridesmaids' dresses.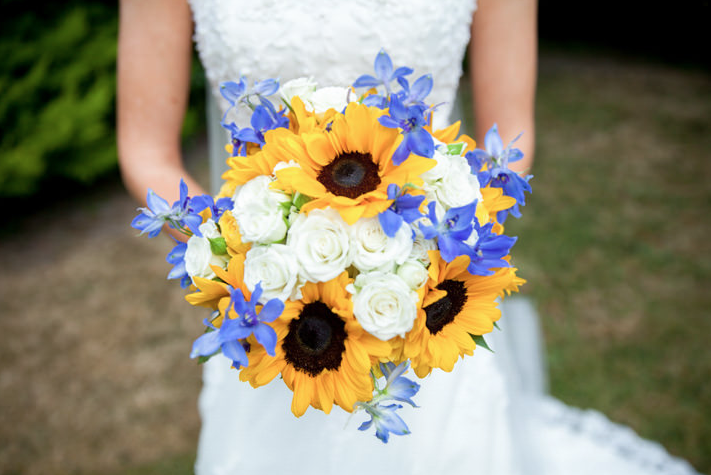 I love this bride's choice of delphinium blue and white flowers mixed with her sunflowers, with the bridesmaids in pretty royal blue. Many thanks to Boho Weddings for this great shot.

And then for a TOTALLY different look - sunflowers mixed with coral pink or red! Both of which combinations are absolutely stunning. Immediately below is an inspirational look from Rustic Wedding Chic and below that is a riot of color from Jennefer Wilson, via Pinterest.