Wedding Hairstyles for Short Hair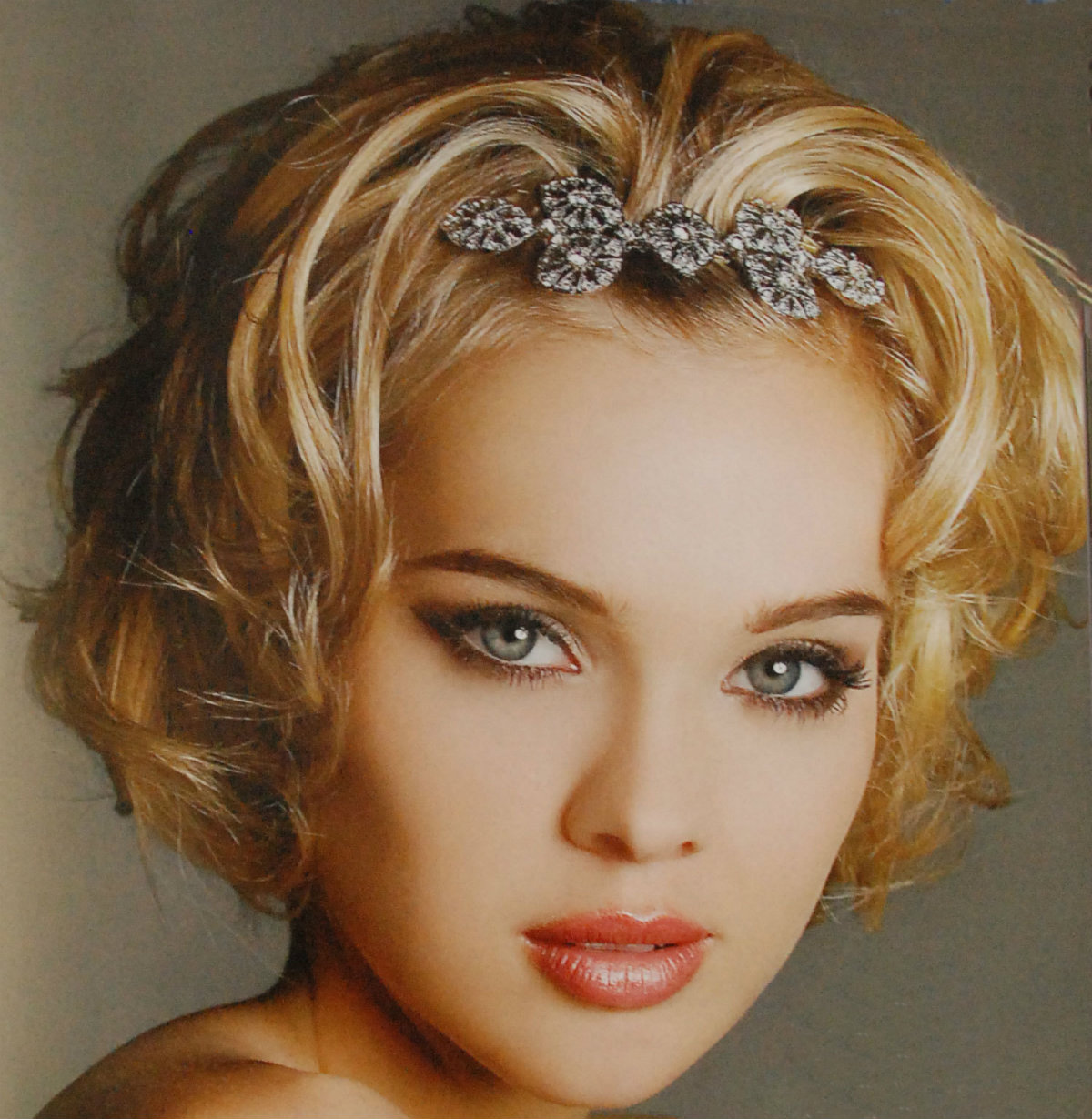 You know, some of us just don't suit having long hair. Perhaps you've tried it and never felt it was quite 'you'.
You might have a long face that's better suited to short hair. Or small and petite features that show off a pixie crop beautifully.But now you're getting married you're wondering if you should grow your hair longer again. Because you want to wear a tiara - and how will that work? How will you attach your veil?
Don't worry. We've been looking around and we've found some great inspiration for short wedding hair and some beautiful role models.
Inspirational wedding hairstyles for short hair
Sweep your hair back and attach a diamante band to it. Elegant, classy and yes, you can still wear diamonds in your hair. Check out the diamante hairbands and slides on offer at Dessy.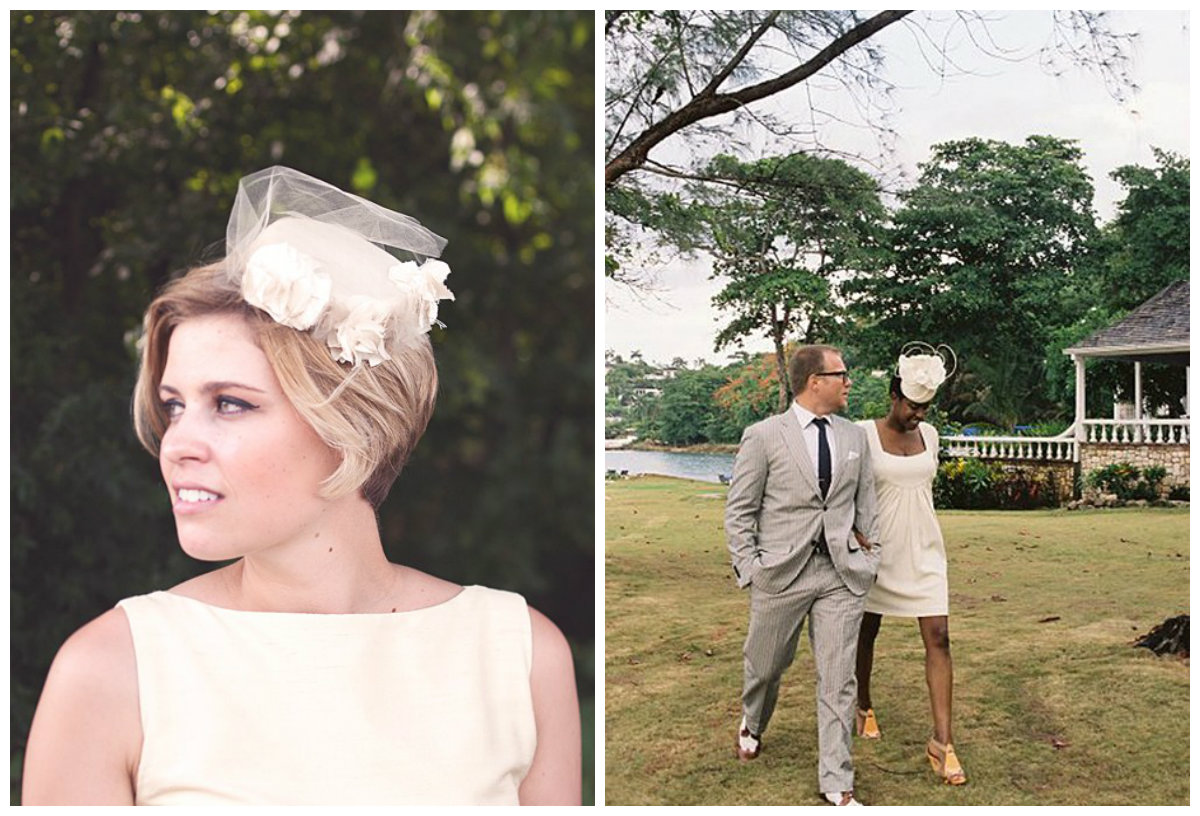 You don't have to wear a veil if you don't want to. Instead look around for a chic little statement hat - we think the brides above absolutely nailed it. The detail on their heads creates a perfect contrast to the simple cream wedding dresses. (Images from left to right Paper Antler, Cappy Hotchkiss).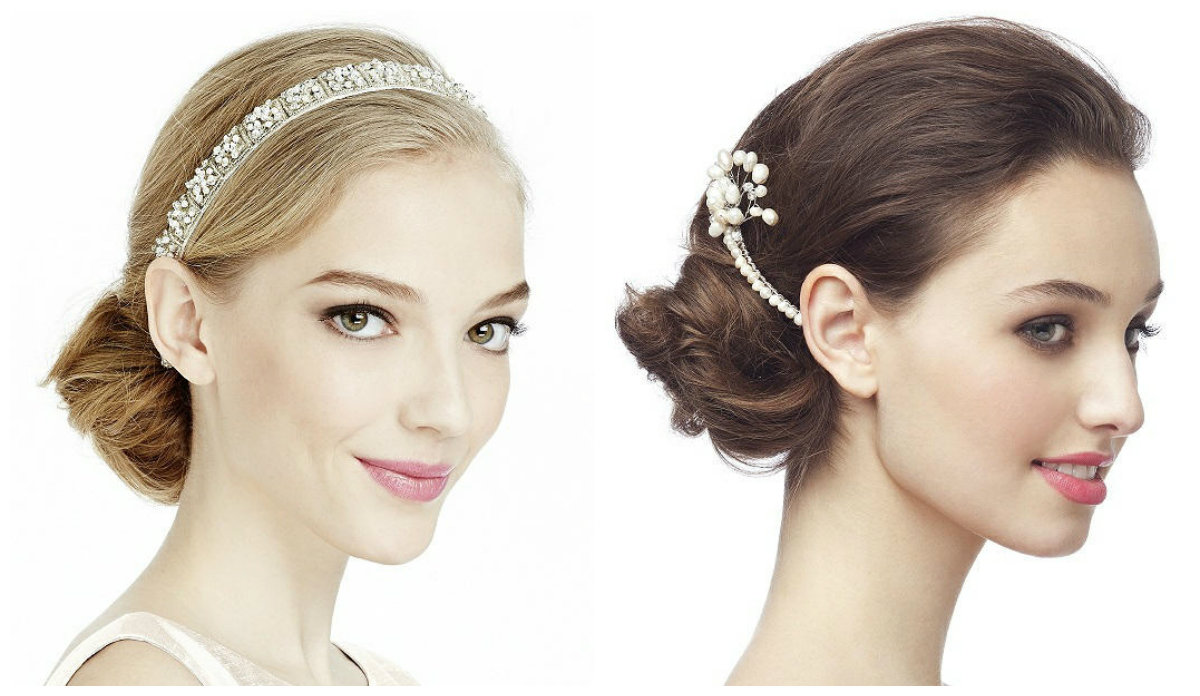 And if you do have short hair, you can always ask your hairdresser to give you the impression of more volume by having a well placed hair extension placed at the nape of your neck - which can be covered by your veil or hair ornament. (Bridal hair accessories by Dessy.)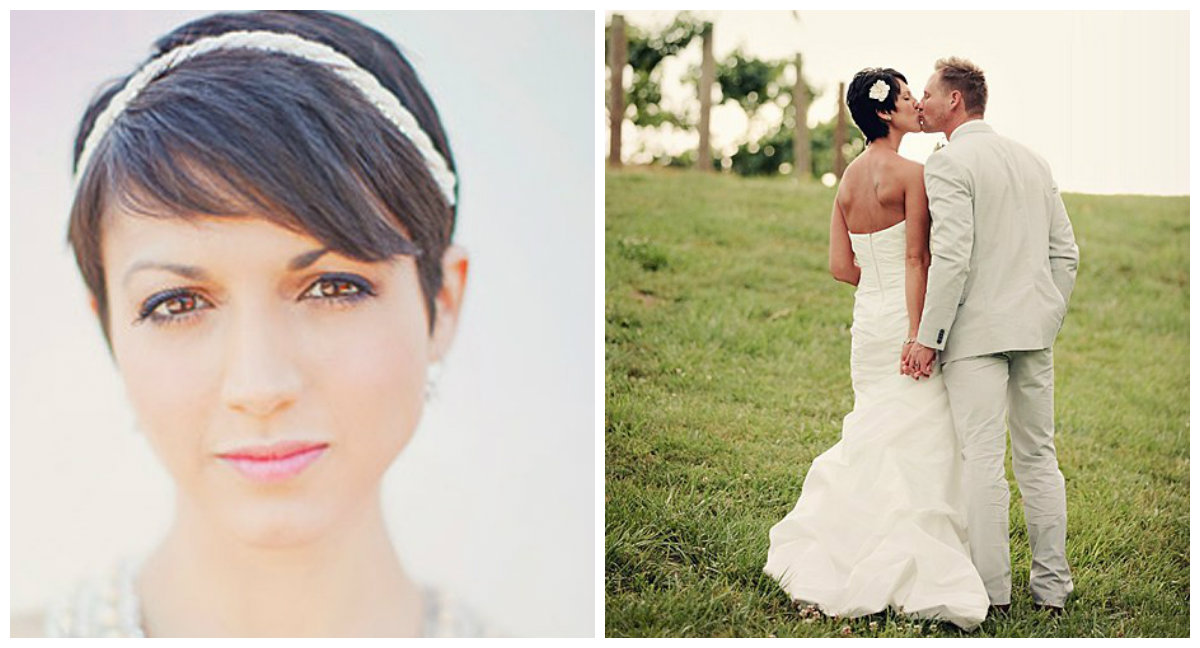 If you're having a destination wedding somewhere hot, short hair is in fact very practical. You can tuck a floral accessory behind one ear and stay cool in the heat! (Images from left to right Our Labor of Love, Turner Creative Photography).
Tips for short wedding hairstyles
Talk to your hairdresser. If you're getting married in a year or so, you have time to grow some of your hair to have a different type of short hairstyle. That will affect how you wear a tiara, diamante hair accessory and the type of veil you have. Take their advice and get a look book together of bridal hair you like.
Talk to the sales people in the bridal shop you use. They will know what sort of headpiece will suit the frock you're planning to wear and how it can fit with your hairstyle.
Think about hairpieces and hair extensions for your wedding day to give you a different look. Discuss with your hairdresser.
Not everyone wants to wear a veil anyway, it may not be your style at all
Don't have a dramatic hairstyle change just before your wedding day or change the colour. Firstly your partner wants to marry somebody they can identify! And secondly, you may not be happy with the change and it may be too late to change the colour/grow it.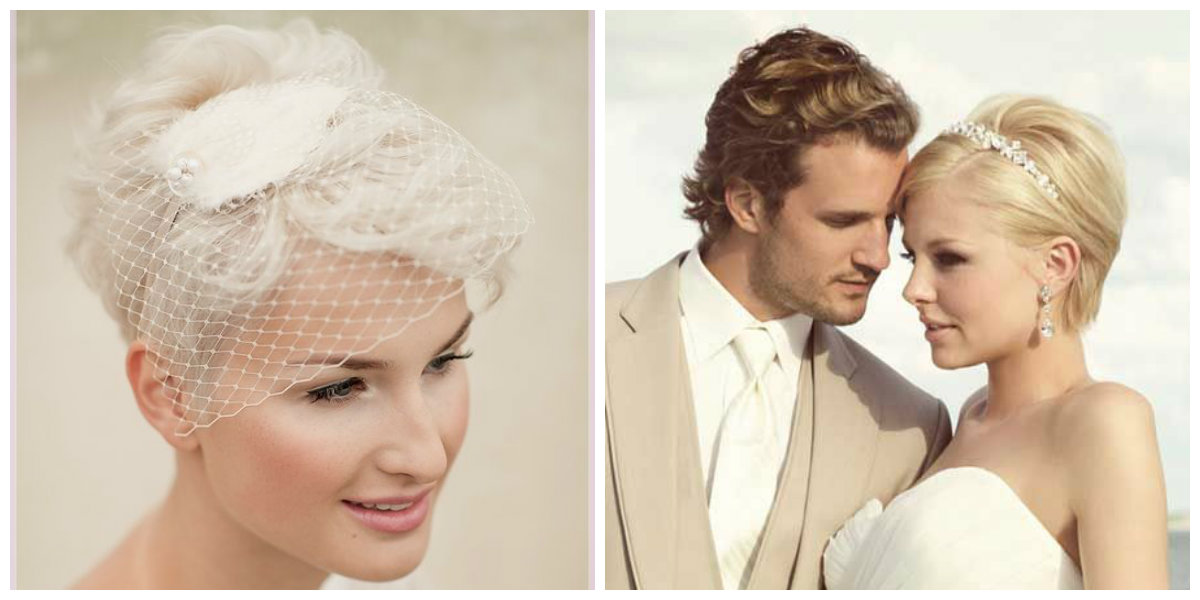 (Images from left to right Kido Design, Pinterest).