Wedding cake trends to look out for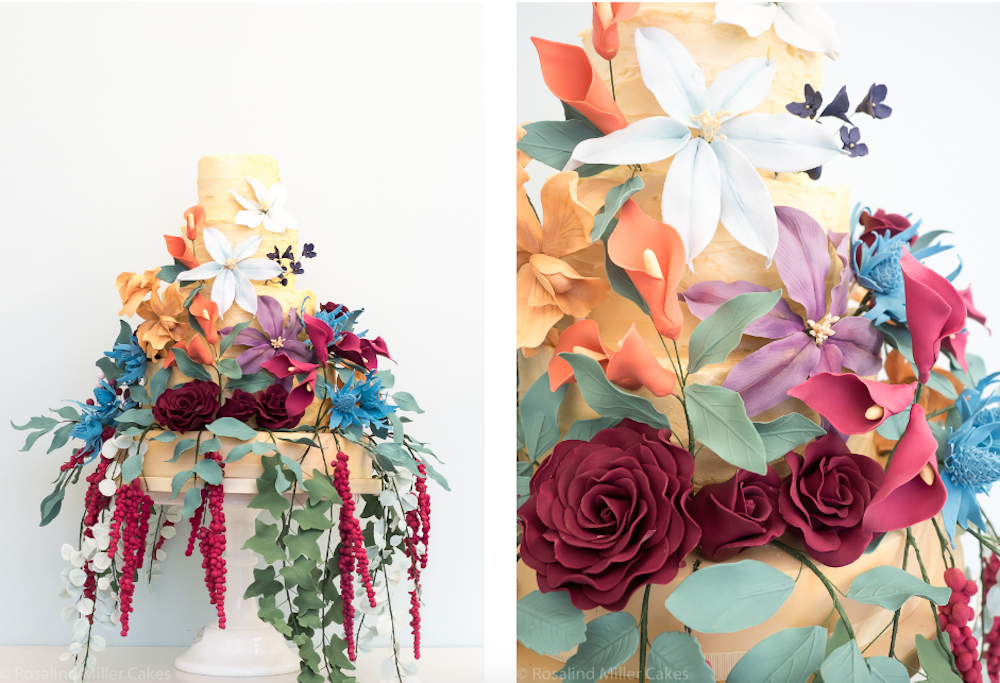 (Image credit: Midsummer Nights Dream by Rosalind Miller Cakes)
I don't know about you, but I LOVE looking at photographs of wedding cakes. It doesn't matter if they are professionally made or made by a keen baking friend - they are all so different.
Designers such as Rosalind Miller, Helen Mansey of Bellisimo Cakes and Ceri Olofsen of Olofsen Design are some true culinary artists to look out for. Next season's wedding cakes appear to be moving away from traditional styles. The most popular wedding cake fashions at the moment are incorporating an increasing use of color, lace, metallics and height.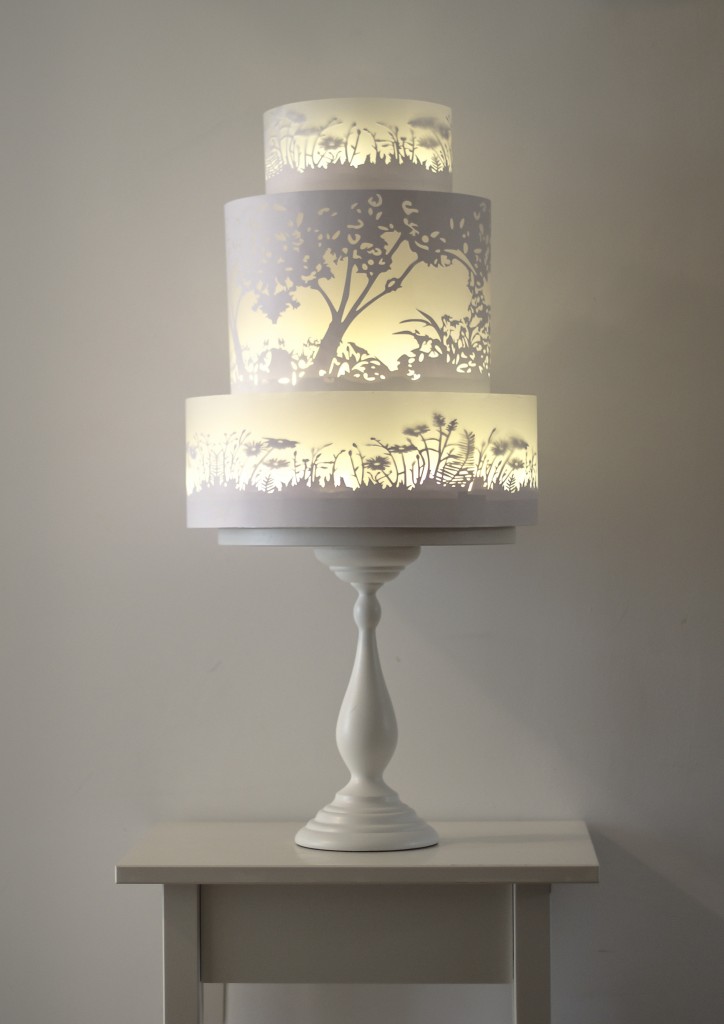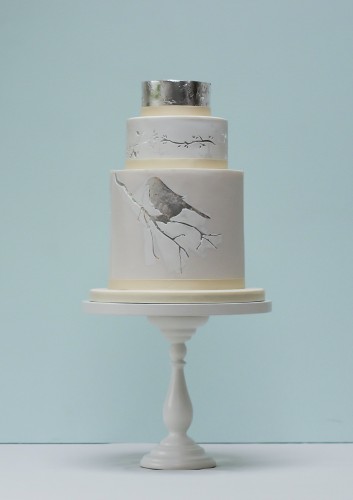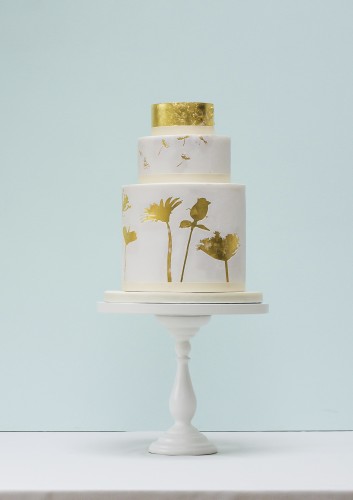 Spot the watercolor effect here below ...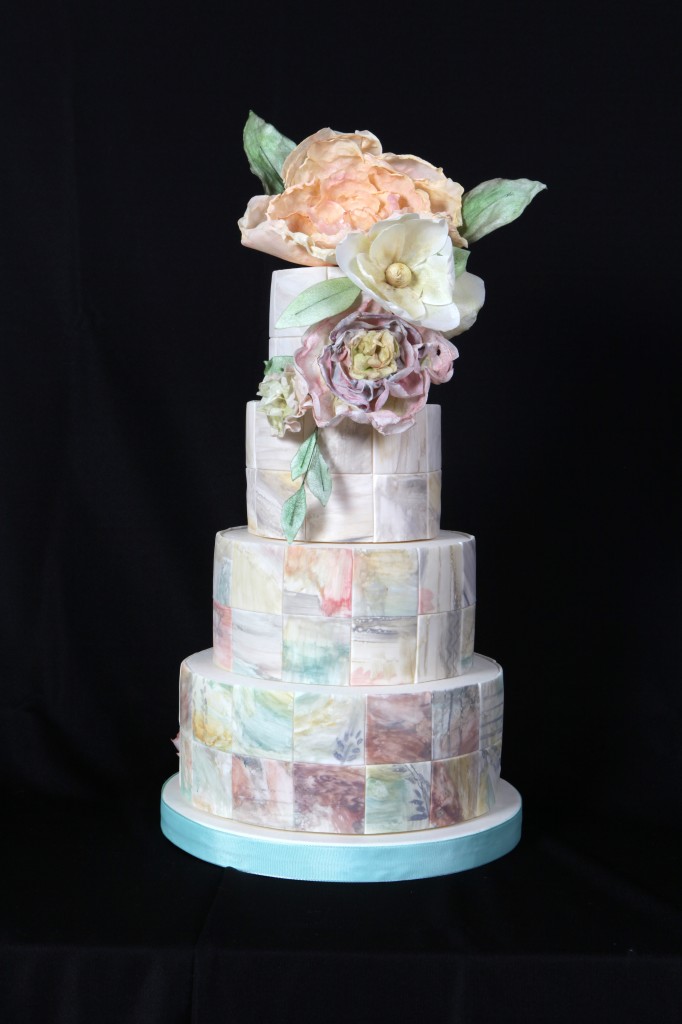 Textures, embellishments and geometric patterns are all playing a part - along with this new watercolour technique.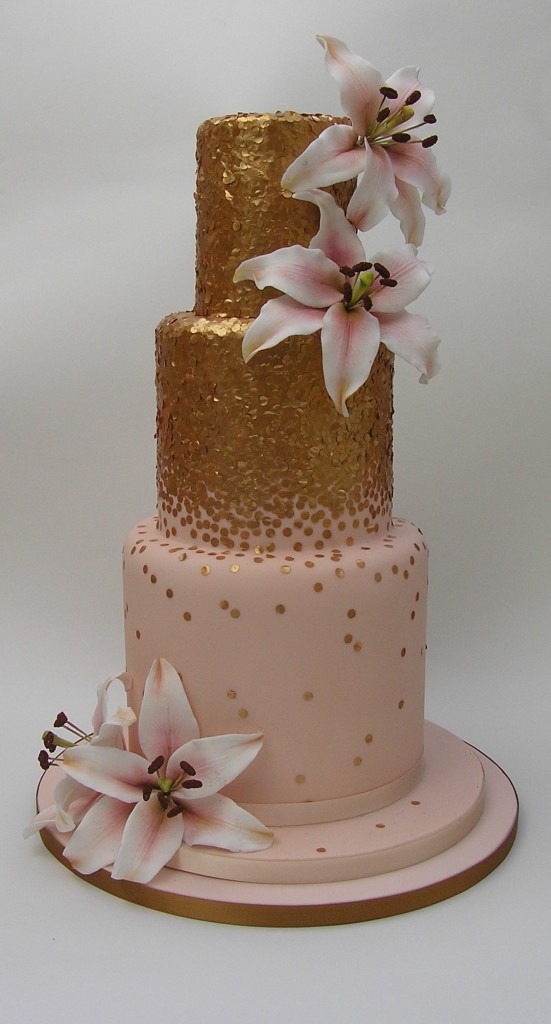 Metallics are increasingly popular (and Dessy has designed a range of metallic bridesmaid frocks that you should certainly check out if you like this kind of a look). Think gold, silver, platinum and rose gold for a delicate look.
Brides who love lace will be delighted by a new product - edible lace - which can be used by cake designers to match the lace on the bride's wedding dress.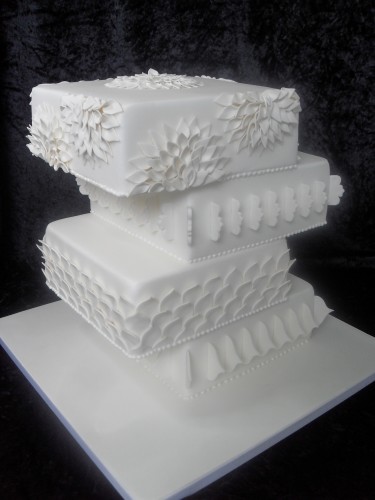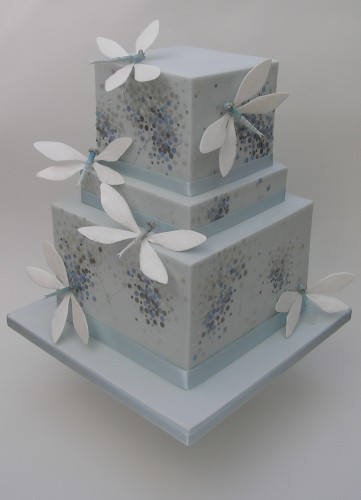 Beaded wedding cakes are also having a bit of a moment. The beads can be all one colour or form a sort of ombre effect. Either way, we like what we are seeing!
Florals on wedding cakes are never really going to go out of style. It just depends on the way they are done.
Whimsical cakes
Whimsical and slightly fantastic wedding cakes still have their place. It's probably because a) They allow the wedding couple to express their personality and b) Because they create a real centrepiece at the wedding reception c) They're really, really fun.
In our view, cupcakes, shabby chic and vintage are a bit over. They've been around for a while now so it really is time for a change.