Picking out perfect wedding accessories for your bridesmaids ...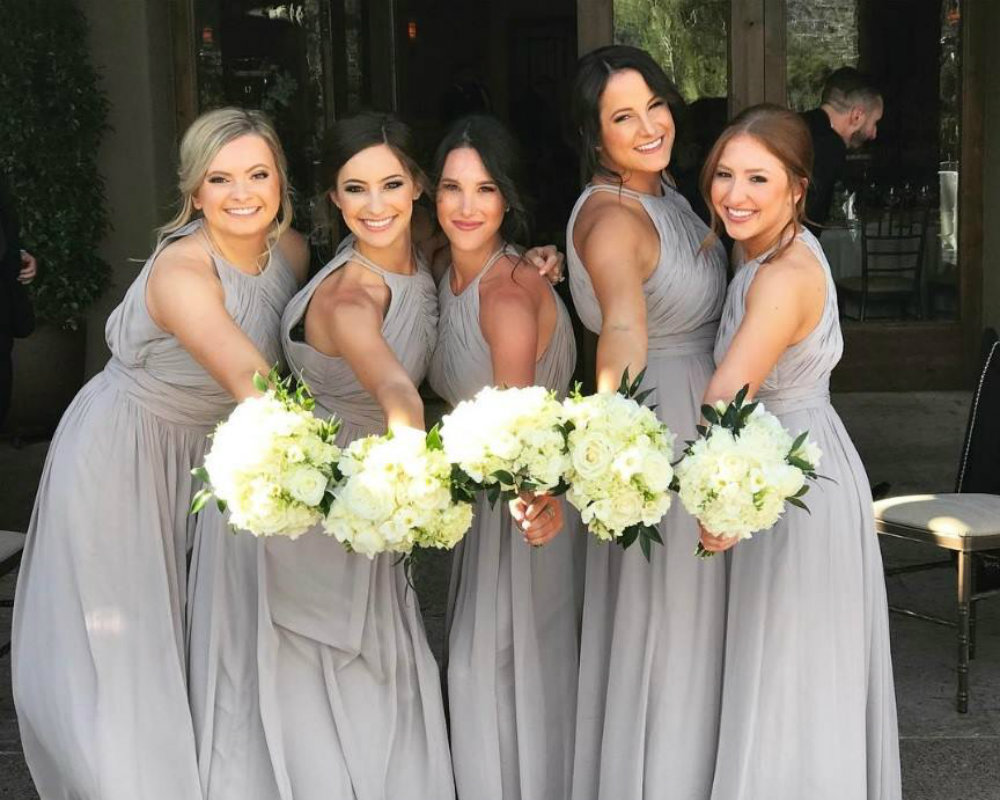 (Breathtaking Dessy bridesmaids in our Dessy Collection dress style 2918)
My best friend always looks well-dressed and stylish. She hasn't got a big clothes budget either - she's just clever in the way she puts her outfits together. For example, she'll buy a chain store dress but swap the belt for something different or change the buttons. And so she's instantly created a look that nobody else will have - a look that's her own.
The same applies when dressing your bridesmaids.
I got to thinking about the way she accessorises and realised that the same applies with wedding accessories, especially when you're dressing your bridesmaids.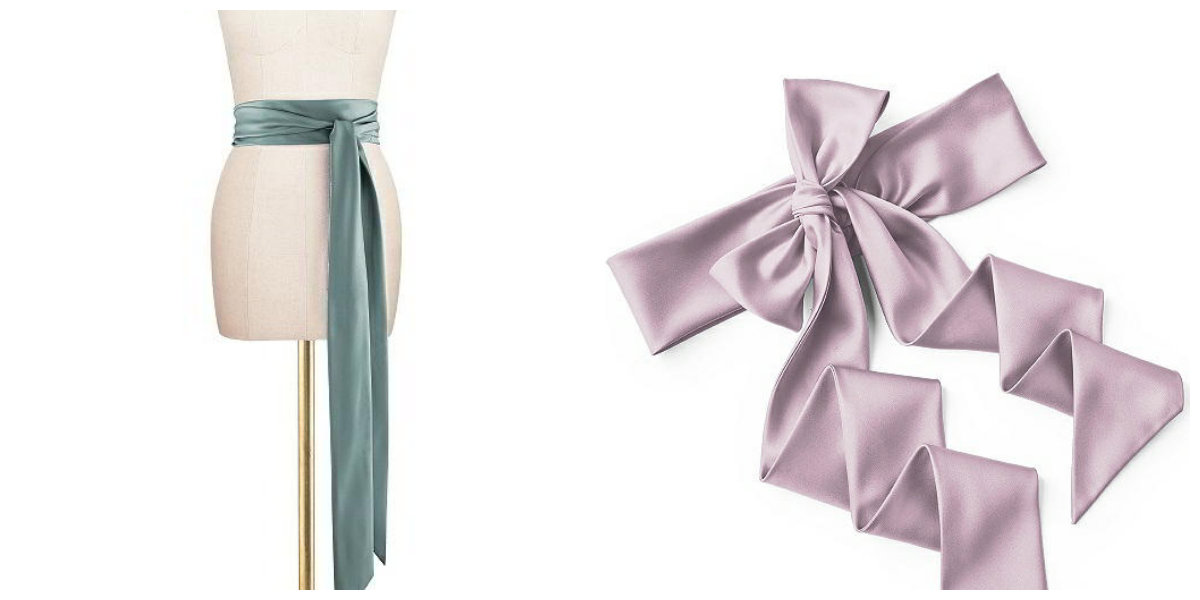 Wedding Sashes by Dessy

You could buy a dress off the peg and then embellish it with a sash. Maybe in a different colour, to contrast the whole effect. Think about the wedding accessories that will make a difference.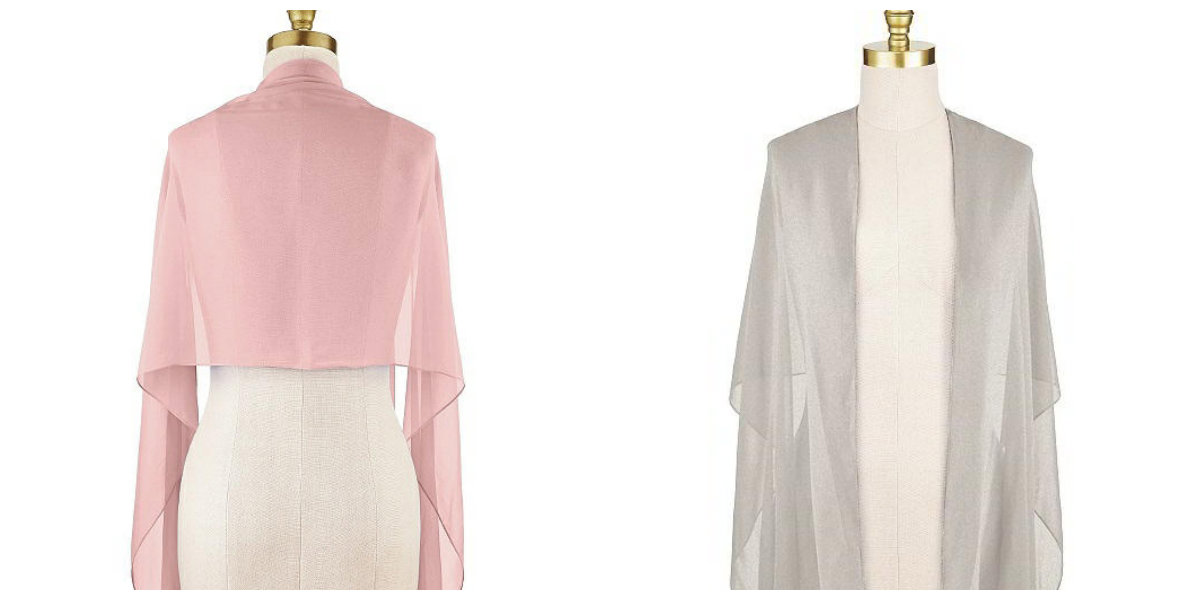 A georgette stole could also look very elegant - as a cover up for the religious ceremony and then to give the outfit a whole new look at the reception. (The stoles above from Dessy.)
Avoiding matchy-matchy for bridesmaids is very on trend right now. You can dress your maids in different shades, in rainbow colors or in variations on a shade (for example every color pink from the palest rose to the deepest magenta).
They'll love you for that because it means that every girl will be able to dress in a color that suits her complexion and flatters her figure. Some girls look fantastic in pastels - others look 'washed-out' and will be happier in a stronger color.
Dessy also does a tempting selection of glittery shoe clips to dress up plain ballet flats. There are mini handbags too.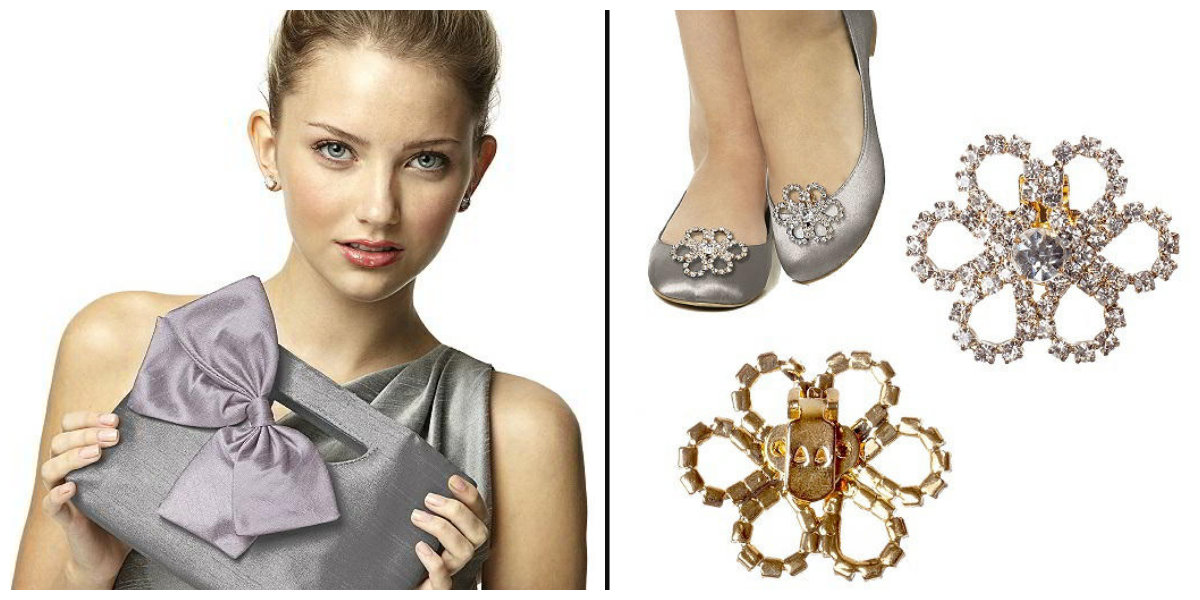 The key to personalising your wedding and making it look original (and not off the peg) is to use accessories to alter an outfit. No two brides will do this in the same way. A good way to start is by looking at Pinterest and starting up your own board with accessory ideas.