Destination weddings around the world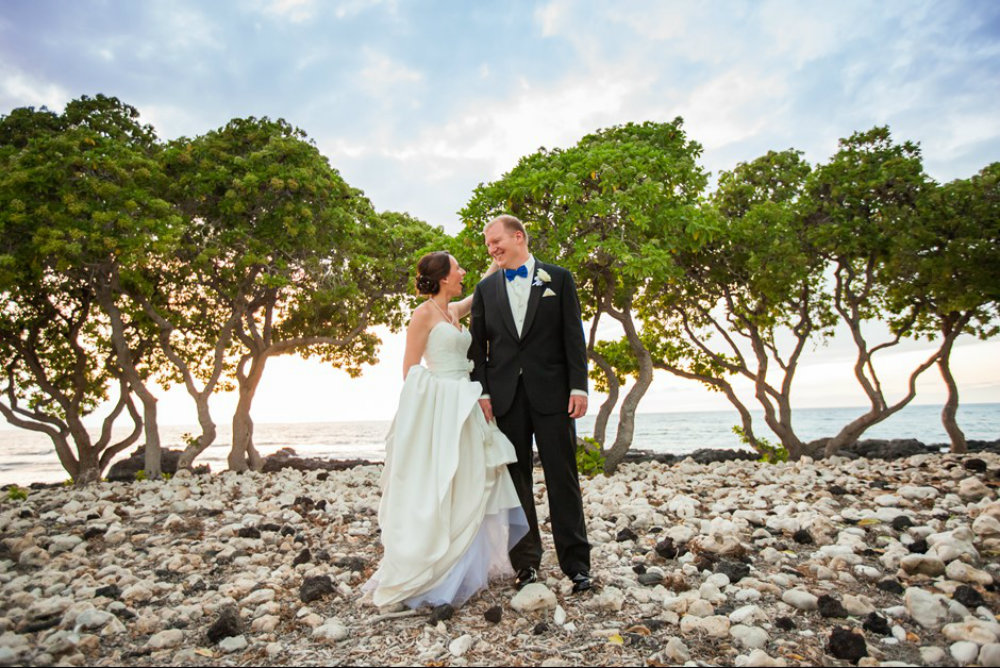 Today we have a guest blog from Fairmont Properties who've hosted weddings from Shanghai to The Plaza in New York. With all the weddings the planning staff see, they're perfectly placed to tell us about wedding trends and ideas.
What chic couples around the world are doing
Destination weddings have moved past the days when the wedding party dons their finest formal tuxes and gowns only to dress down with bare feet or flip flops. Wedding parties that don't want to compromise on couture but still want to take advantage of the beauty of the beach can get creative with ceremony set-up. Brides can keep their Louboutins for a ceremony on the sand by creating custom catwalks - turning the walk down the aisle into a walk down the runway.
"Nature and fashion are perfect partners", said Stephan Miller, Director of Catering and Special Events at The Fairmont Orchid, Hawaii. "We essentially built a runway for one particularly stylish bride who wanted a beach wedding, but whose heart was set on wearing her designer shoes. The same strategy also works on grassy areas like our Turtle Pointe venue, which features a lovely gazebo surrounded by beautiful greenery."
#Bestweddingever
"Facebook may be great for sharing photos after the Big Day, but a number of couples have figured out that making a social media hashtag for their wedding makes it easy to connect with guests, share photos in real time, and end up with a huge trove of candid shots. There's no need for disposable cameras on the tables when guests are online with Instagram and Twitter. As an added bonus, they never run out of film!

"We've seen couples include hashtags on everything from save-the-date cards and invitations to actually displaying it on signage at the event", said Jennifer Zajac, Internet Marketing Coordinator at Boston's Fairmont Copley Plaza. "Twitter lights up when certain weddings are in house, not only does it make it super easy for friends and family to share the fun, it also means that people who couldn't make it to the event can participate from wherever they are in the world."
Ditch the Bar & Free the Bartender
Wine or Champagne may be the beverage of choice during the wedding reception, but once the speeches are done, the party begins. Some couples are avoiding tedious cocktail lines by having mobile bars roaming the venue on carts or even attached to roving waiters. Drinks and shots with fancy names add life to the wedding, and having the bartenders rove around the festivities keeps events fun and lively all night long.
"Mobile bars can come in many shapes and sizes, and don't just have to consist of waiters walking around with pre-made drinks," says Monique Garcia, Associate Director of Events at Fairmont Makati, Philippines. "They can be stylishly imagined and offer a surprising variety of beverages. One of my favourite ideas is to make cocktails named not only after the couple, but their bridal entourage as well!"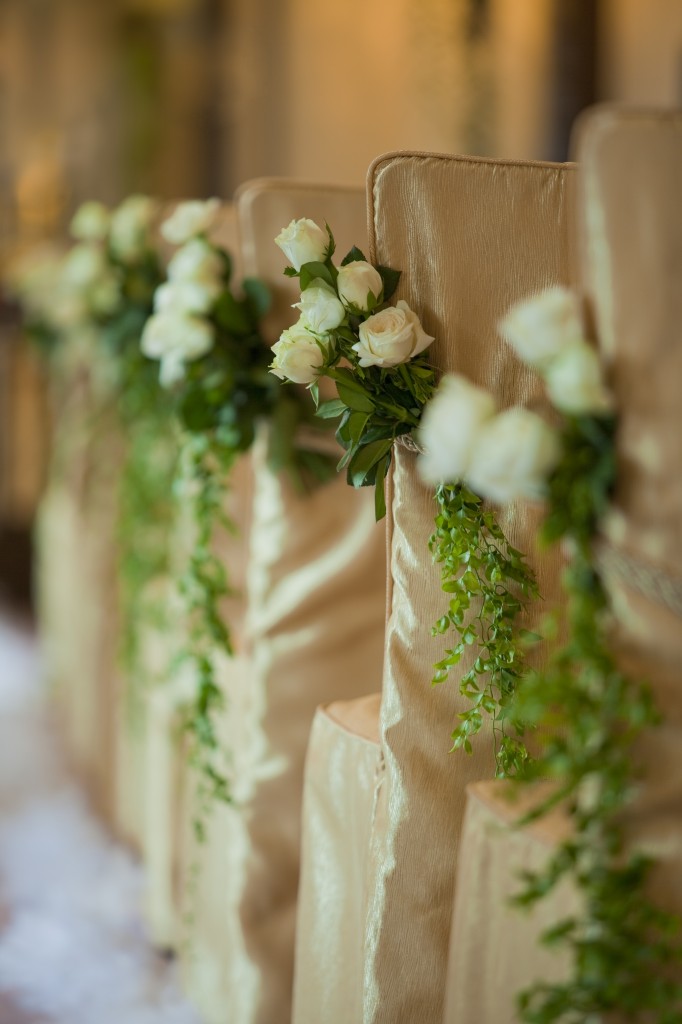 The trend of small weddings is going strong, with some receptions becoming more like intimate dinner parties for 10-20 guests. These luxurious affairs allow hotels to produce amazing plated dinners, and also allow the couple to share the day with just the people who mean the most to them.
"Small weddings allow for a lot of flexibility, and can offer a unique kind of grandeur that you just can't get with an enormous event", said Heather Courtney, Wedding Coordinator at The Fairmont Palliser in Calgary. "Especially common for people getting married for the second time, we've put together intimate affairs around regal King's Table concepts that are simply stunning."
"Smaller, more intimate weddings events are still on the rise", said Ann Renneker, Director of Catering and Conference Services at The Fairmont Dallas. "We've had requests for varied course options and table-side culinary demonstrations that simply wouldn't be possible with large groups. Couples often request several choices for selection and we now even offer a choice of appetisers, which are served according to guest response cards."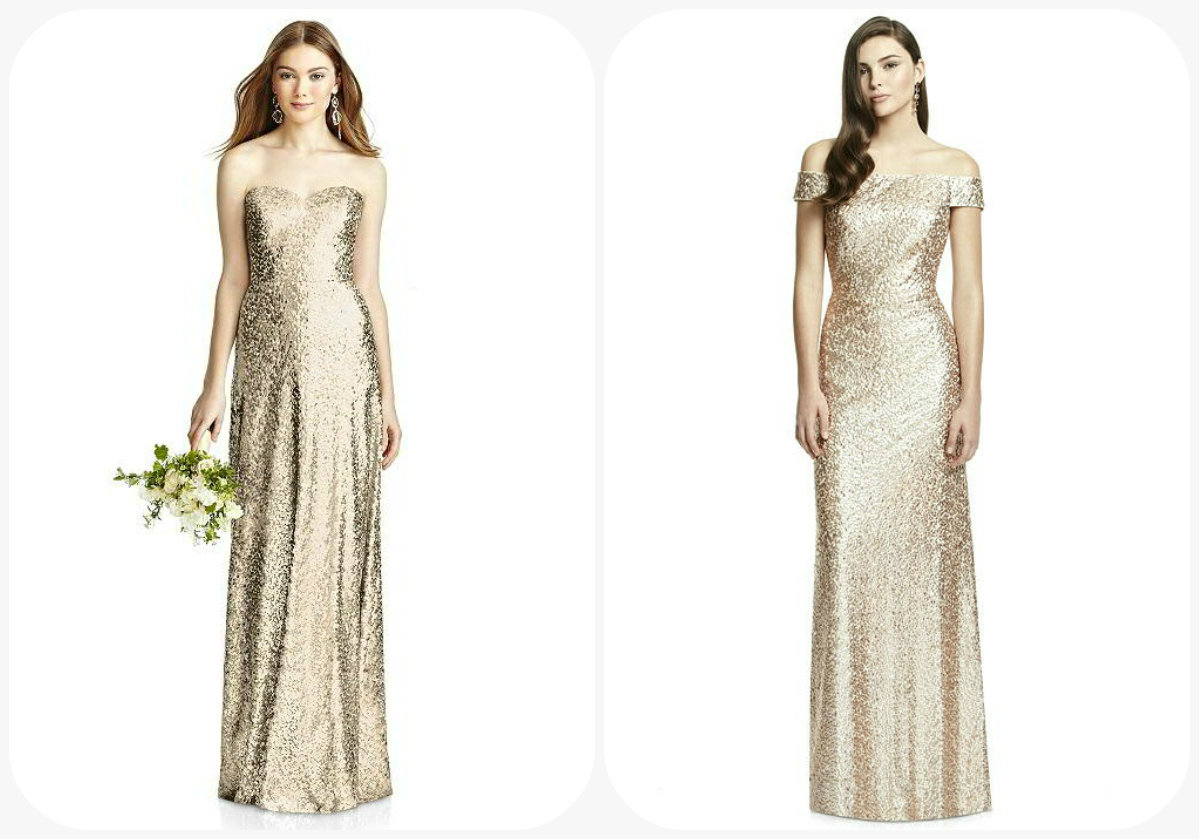 (Gold bridesmaid dresses by Dessy)
Go for the Gold
Trends are often dictated by recent events, fashion, interior design, and the vast world of print and social media. Gold has never been more popular across the board. The opulent accent adds drama to all kinds of décor, and lends an unmatched level of sophistication to everything it touches.
"If I had to pick one trend for 2013, based on my own upcoming client weddings, and London Fashion Week, it would be the use of gold as an accent colour", said Bruce Russell, London Wedding Planner for Weddings at The Savoy by Bruce Russell. "I am seeing gold accents in all kinds of décor whether it's linen, candelabras, cutlery or stationery. Florists are also being asked to create arrangements with more neutral colours, with some blooms being dipped in gold."
Tea Time Instead of Cocktail Hour
As weddings gravitate toward heightened elegance and sophistication, a new way to bring style to an event is by including teatime. After a stunning ceremony, smart couples don't let guests mill around with passed canapes and cocktails, they go all out with exquisite pastries and a fully formal afternoon tea before the reception.
"We are seeing lots of brides move beyond cutesy cupcakes and cookies", said Christo Van Wyk, Wedding and Function Coordinator at Fairmont Zimbali Lodge & Resort in South Africa. "Couples still love the idea of a variety of small bites instead of one big wedding cake, but don't want to compromise on style, so we've found that a classy tea service is the perfect segue into the reception."
"We're also seeing the trend of wedding tea in Bermuda", said Kimberley Terceira, Conference Services & Catering Manager from Fairmont Southampton. "Sometimes it's hosted en lieu of a cocktail hour, but it can also be great for pre-wedding formalities, often with brides hosting afternoon tea at Jasmine Lounge with the ladies before the event."
"We love tea for bridal showers, said Dana Schroader, Weddings Specialist at The Fairmont Olympic in Seattle. We have done several ornate showers in our Kensington Room, and with the Roaring 20s history of our hotel, the tie-ins with the hugely popular 'Great Gatsby' theme are a natural fit."
Buying Out the Banquet Space
Some couples are taking advantage of luxury resorts by booking several banqueting rooms taking up entire wings of conference centres and event spaces for their big day. Not only does this ensure exclusivity and complete privacy, it allows guests to go back and forth between a quieter, lounge-like atmosphere and a lively dance floor.
"Couples looking for an immersive experience can make an entire area seem like their own private and exclusive enchanted palace", said Katie Rae Kugler, Wedding Coordinator at Scotland's Fairmont St Andrews. "We've seen couples offer one suite for the dinner, one for dancing, one as a relaxing room to get away from the music, and an open patio area to drink and be out under the stars. It feels like your party is the only thing happening in the whole world!"
"Lounges are popular as a way to get some respite from lively dance floors", said Meaghan Tiberio, Catering Sales Manager from Fairmont Pittsburgh. "You can create these comfy spaces right in your reception area for a more casual atmosphere, or host it in a space nearby. Couches, ottomans and pillows that match your decor create a great vibe."
Small Bites, Big Impact
Sliders, small bites and comfort food are old news, but savvy foodies know that guests still love the ease and convenience of bite-size nibbles. The sophisticated solution - Mini buffets and delectable canapes that wouldn't be out of place in any fine dining establishment.
"The most prominent trend for us is mini food buffets that offer a stunning presentation and a variety of haute cuisine options", said Kathy Robineau, Senior Catering Manager at The Fairmont Banff Springs. "Guests still prefer the variety available with smaller portions, so we're presenting stylish options on glass pyramids and even floating in the air, suspended from the ceiling."
"In Cairo, candy stations are still popular, but crepe stations with chocolate, maple and honey flavours are a classier addition", said Rehab Youssef, Conference, Events & Social Sales Director at Fairmont Heliopolis & Towers. "Elaborate juice fountains where guests can fill their own glasses from freshly squeezed fruit are another great way to keep guests fuelled and ready to party all night long."
Picture Perfect
Many brides and grooms have done away with the traditional guest book and are coming up with imaginative keepsakes that they can treasure year-round. Signed photos, scrap books and more have become creative ways to bring the event home.
"We've seen many recent couples bring a picture frame with a white matte for guests to write congratulatory notes and well wishes", said Polly Xiong, Weddings Manager at The Fairmont Kea Lani, Maui. "Alternatively, couples will bring a picture book that includes photos with family and friends for guests to sign. One recent couple brought a scrapbook and Polaroid camera for guests to take photos and then tape their photo in the scrapbook with a note!"
Time to Talk
Weddings are a time for old friends and new to get together and celebrate. So, encouraging conversation is an important responsibility for any couple. Whether you've sat two guests together who may not be acquainted, or the couple themselves are trying to make it easier to mingle, there are multiple strategies for getting people talking.
"To ensure couples can enjoy all of their guests during the wedding banquet, we suggest keeping two free seats at each table", said Hane Cabarrus, Conference Service Manager at Quebec's Fairmont Le Manoir Richelieu. "Not only can the wedding couple switch tables throughout the evening instead of being isolated at the head of the room, guests can wander to other tables to chat with friends and family who may not be seated with them."
"We are also seeing more Family Style Dinners", said Kourtney McKercher, Director of Conference Services at The Fairmont Chateau Whistler. "When guests share platters of main dishes instead of individual dinner selections it creates a warm, conversational dining experience."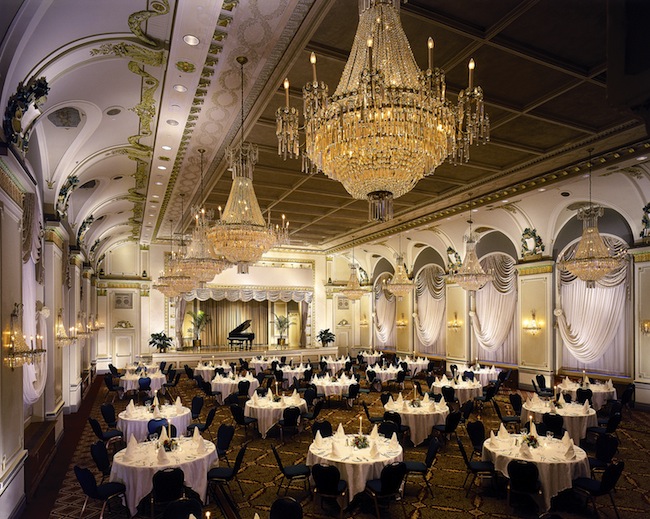 Friday Festivities
Increasing numbers of couples are selecting Friday as the day for the wedding celebration. They are able to book a venue of their dreams at a value driven pricing structure and still enjoy all of the ruffles and flourishes of a Saturday evening celebration.
"The added benefit of a Friday event is that it adds an extra day of celebration for out of town family and friends", said Robert J. Mikolitch, Director of Catering at Fairmont Washington, D.C., Georgetown. "Couples can plan to host a BBQ or post-celebration party on the following Saturday evening for friends and family who want to celebrate all weekend long."
Some interesting new ideas here from Fairmont. Future brides and grooms interested in more information on holding a wedding at Fairmont should visit Fairmont Weddings online.
Images via Fairmont Hotels