5 Ways You Could Damage Your Engagement Ring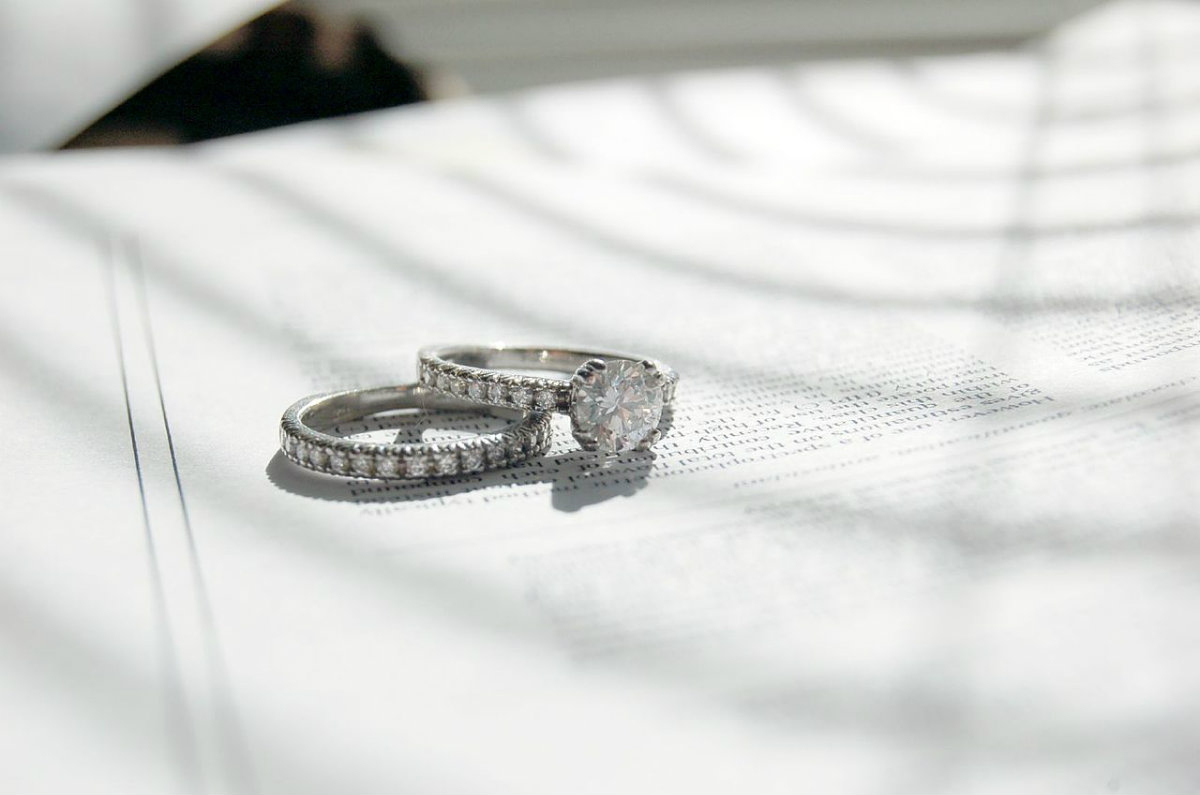 (Image by Jennifer Dickert)
Now that you're engaged you probably don't ever want to take your beautiful engagement ring off, you want to just stare at it and watch how it sparkles. But even though we totally agree with you, there are moments that could in fact damage your engagement ring

If you're cleaning and washing anything
Whether you're at the sink doing dishes, or down on your knees scrubbing your tub, you should not be wearing your engagement ring. The chemicals can damage the band of the ring and the diamond.
If you let anyone try it on
There will always be one person who will ask if they can try on your ring, whether it is close family member, friend or co-worker. We strongly suggest not allowing anyone to try your ring on, especially if they do not have the same size finger as you do.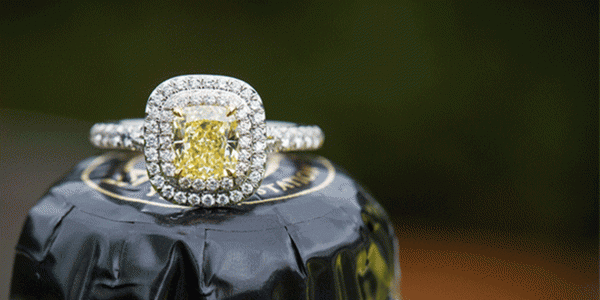 Image by Noble Photography

If You Do Manual Labor
If your job requires you to do any kind of manual labor, don't wear your ring to work. It can easily get lost and/or damaged.
Gardening
If you're a keen gardener, it's best not to wear your ring when you're weeding or cutting the grass - you could scratch the stones or worse still, lose it.
If you play any kind of sports
Like to play golf or tennis? Don't wear your ring. Enjoy rock climbing and softball? Not a good time to be showing off the bling. Don't wear it while swimming either, the chlorine can ruin any precious metals.
If you're cooking/baking
If you don't want to lose your ring in the cupcake mix that is about to bake in the oven, don't wear your engagement ring here either.

So you're probably thinking when can you wear your engagement ring?

You can wear it at work, if you don't use your hands in harsh ways. You will want to wear it to any wedding-related function like your engagement photo shoot, your bridal shower, your bachelorette party (be careful at the bachelorette party with your ring, especially if it's a nice bit of crazy fun!).