Why you should enjoy wearing your bridesmaid dress again and again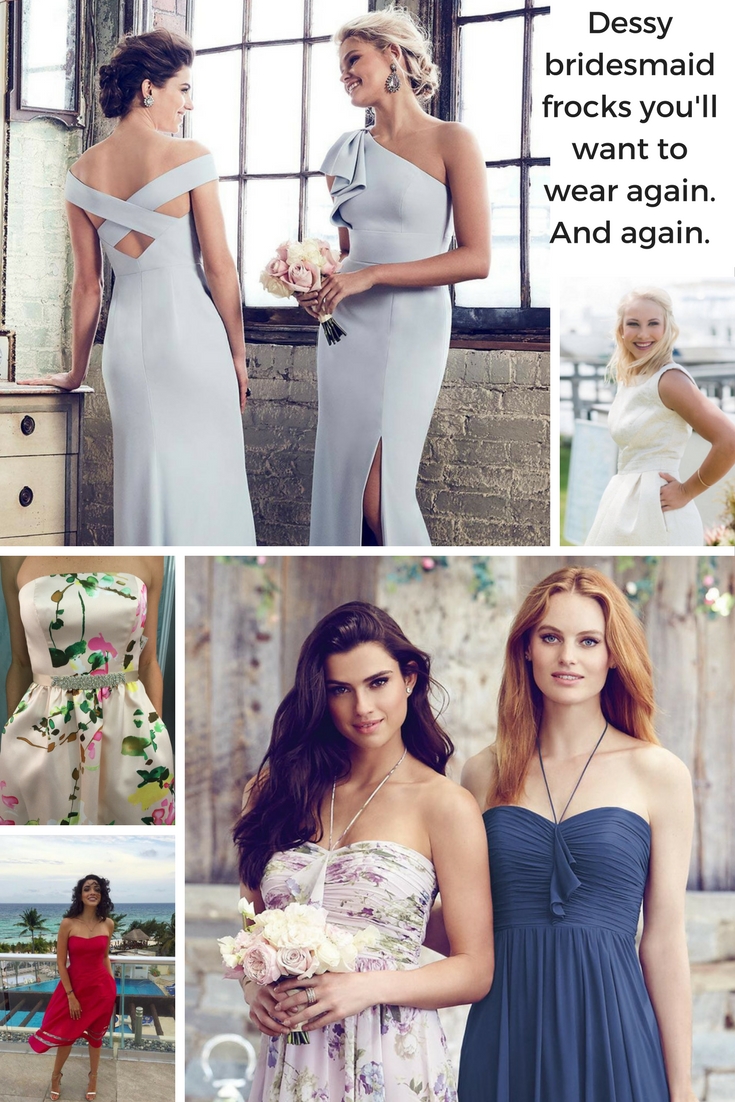 (All these photos feature on Dessy Facebook - join us here)
One way a bride can be certain that she found the perfect frocks for her maids is if they love them so much they can't wait to wear them again.
And why shouldn't they?
If a bridesmaid dress flatters the individual, making the best of their figure, complexion - in short having that magic factor that makes a girl feel beautiful - then it's a real shame not to put on a dress again that makes you feel that way.
Nowadays bridesmaids gowns like Dessy's are worlds away from the frumpy, badly fitting wedding attendant outfits of old.
So if you loved your bridesmaid dress, here are a few ideas to turn it into a wardrobe staple that you can count on to make you feel good every time you wear it.
Ring the changes and alter it
If you had a long bridesmaid dress, trim it and make it into a cocktail dress for your next formal event. If it was a strapless dress you can add straps in the fabric that's being cut away, or go online to somewhere like Rouleaux and find some fancy diamante ribbon.
If you want to change the overall look of the dress you could add a sash (if your waist is something you particularly want to show off). Try something with a little sparkle or a classic satin sash. (You might need to practice your bow-tying technique here).
Just some of the decorative sashes offered by Dessy
Accessorise and accessorise
Add a new statement necklace. A pair of slinky shoes. Maybe a shawl or shrug.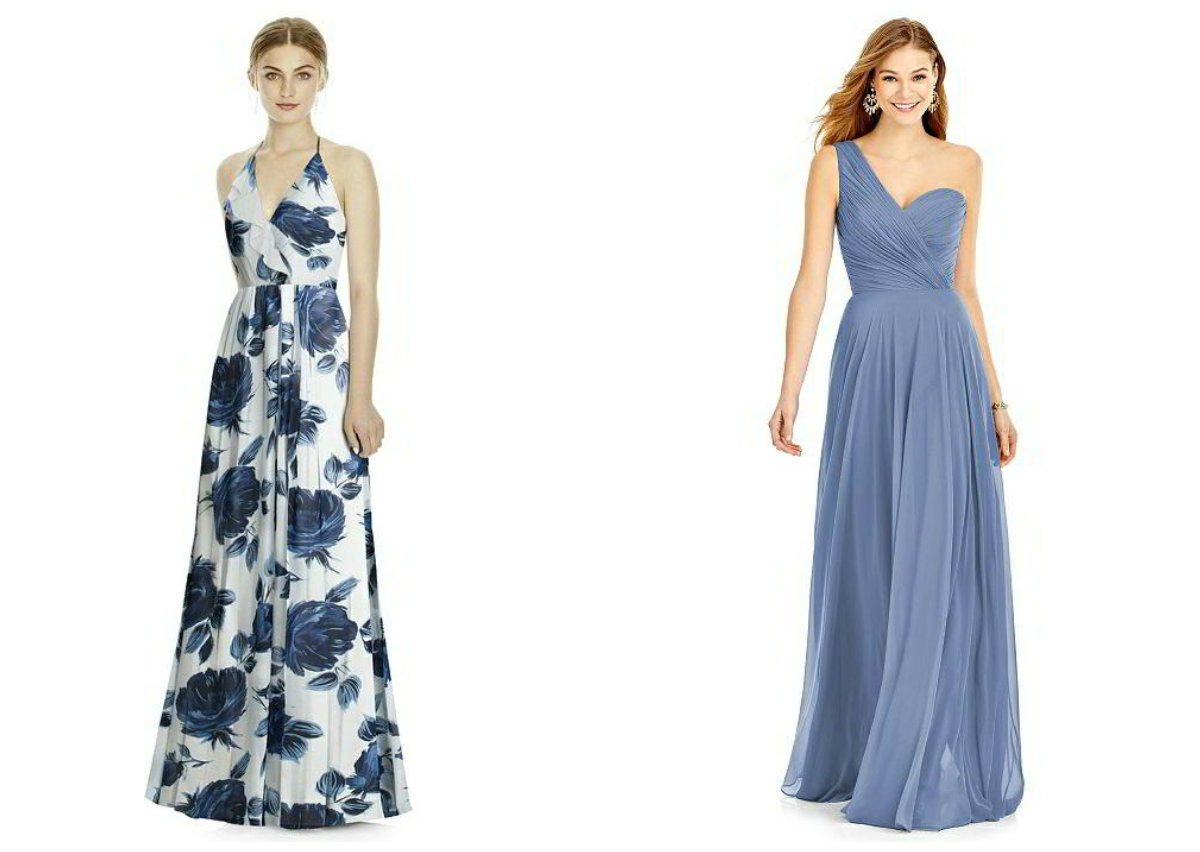 Too pretty to be worn just the once. These dresses are VERSATILE! From left, style Jenny Yoo JY533, After Six Bridesmaid Style 6751. Oh and they come in different colors too.
How can you, the bride, help?
We've said it before but it's just so important that the bride chooses bridesmaids dresses to suit her girls. Mismatched bridesmaid frocks can work well here, as they allow for different necklines, differing waist detail, different sleeve length and different bodices. No two girls are the same, so why should they really dress the same?
You can mismatch the bridesmaids dresses in style but opt for the same color. Or you could mismatch the frocks and go for a graduation in color. That would be very stylish.
One thing is for certain though. If your maids want to wear their dresses again after the wedding, then they've paid you the biggest compliment going.