Bridesmaid dresses for moms-to-be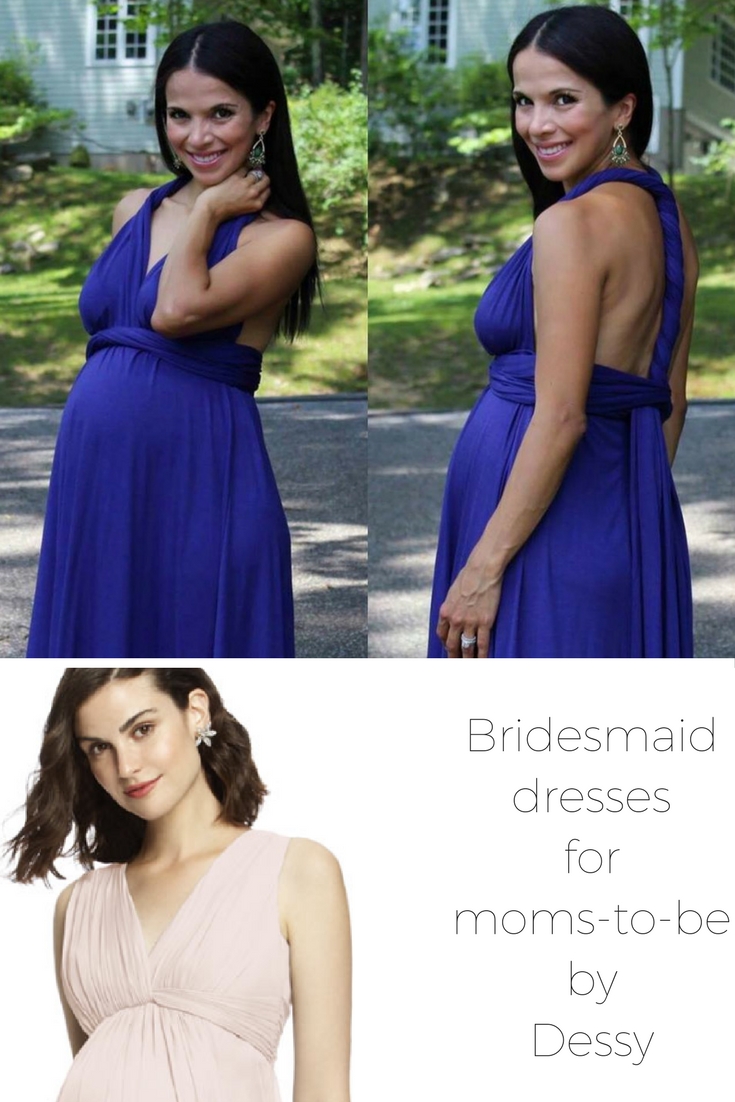 Well, you never know what's going to happen when you're wedding planning.
And the chances are that somewhere down the line, one of your chosen bridesmaids is going to announce that she has some happy news. That's she's pregnant and so she's going to need a bridesmaid gown that works with her mom-to-be status.
How to do maternity bridesmaid dresses beautifully
Well, we think all moms-to-be deserve to be dressed so they feel and look wonderful and so here's a whole range of dresses that will suit different girls.
And because they're by Dessy they are available in a literal rainbow of colors.
You want a pastel colored wedding and a pastel colored maternity frock? No problem.
Dessy maternity gowns clockwise from top left: After Six Maternity Dress M428, Dessy Collection Maternity Bridesmaid Dress M433, Alfred Sung Maternity Bridesmaid Dress Style M437, Dessy Collection Maternity Bridesmaid Dress M431
Blues, greens, pinks, reds, sapphires, jewel tones ... browse through the shades and you'll wonder how you'll ever choose. Strapless maternity bridesmaid gowns, round neck or a plunging neckline - take your pick. Dessy has an amazing range of maternity bridesmaid dresses.
Maybe get right on trend and have an ombre thing going on? Dress your maids (including the non pregnant ones!) in varying hues of the same shade.

This is where our Twist Wrap Dress will come into its own
If your mom-to-be bridesmaid wants to be sure that her dress will adjust to fit her, then maybe investigate our Twist Wrap Dresses (as shown above here) which can easily adjust to fit a changing size. Your maid will also be able to wrap the dress in a style to suit her (which will give her more confidence).
Staying comfortable
Dessy also does some great bridesmaid flats in matching and contrasting shades, as a pregnant bridesmaid probably won't want to be wearing heels ...