Mini-me flowergirls and bridesmaids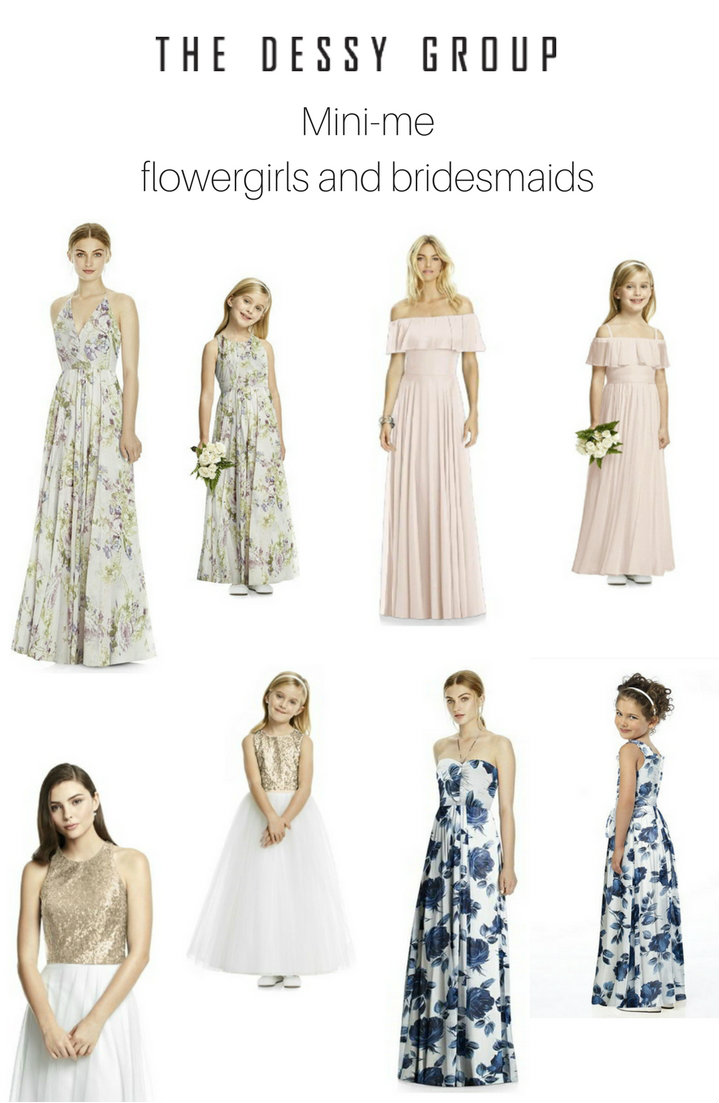 (All frocks by Dessy. Clockwise from top left: Jenny Yoo Bridesmaid style JY534, Flowergirl dress FL4054, After Six Bridesmaid Dress, Flowergirl dress FL4053, Flowergirl dress 4033, After Six Bridesmaid style T1507, Flowergirl dress FL4055, Jenny Yoo JY533)
Many little girls dream of being asked to be a flowergirl. It's a chance to dress up in a pretty dress, have a special hairstyle and cute shoes too. As well as having the important role of walking behind the bride, looking after her veil, her bouquet and being in charge of scattering confetti.
It's such an exciting moment for little sisters, nieces, cousins, daughters of friends ...
A memorable day in a young girl's life
Having a beautiful new frock to wear is all part of the fun.
Now what if you told your little maids that they would be wearing a smaller version of the older bridesmaids' gowns?
They probably wouldn't believe it.
But because at Dessy we know that brides love to have those extra special touches, we've created designs for flowergirls that echo the adult versions of the dress.
They come in the same colors, similar fabrics - with just a tweak here and there so they suit a little girl.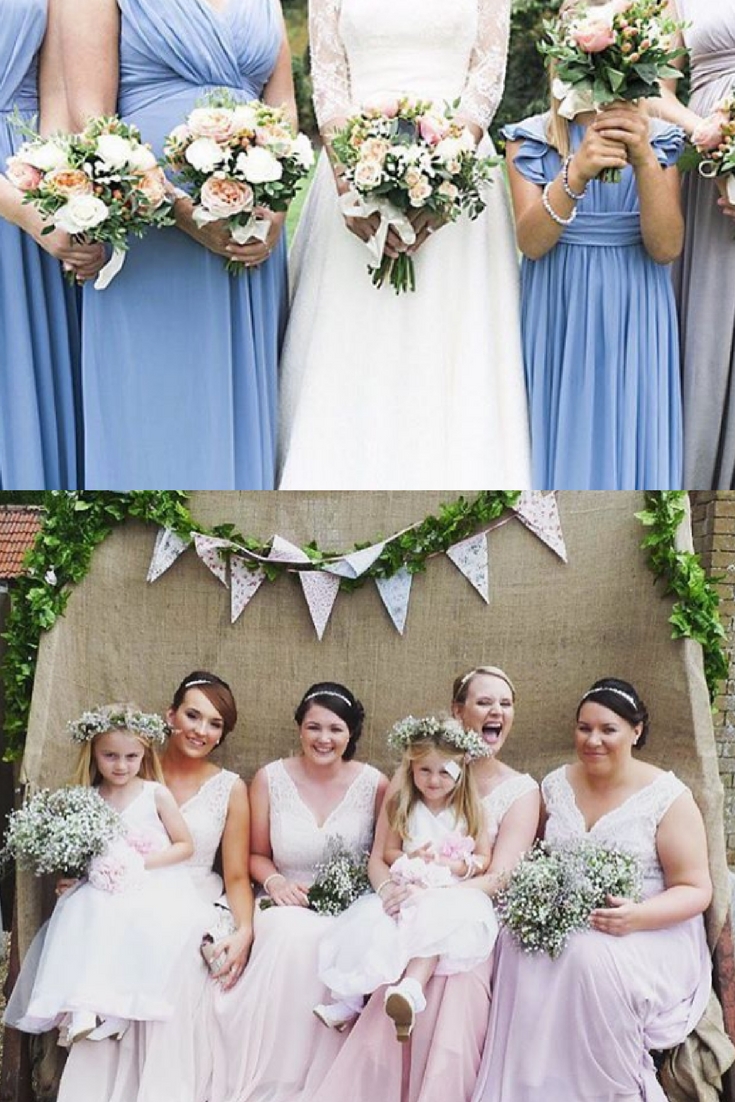 (Photo credit: @krishantiphoto @curtisphillipa on Instagram)
So your little ones can have mini-me versions of the grown up girls' dresses.
And as for colors, because it's Dessy designing and creating, you're going to find just the shades you're looking for, whatever style you're after.
Browse through our bridesmaid designs and see what you like, and then look at flowergirl options. Our dresses come in a variety of fabrics too - from chiffon through to satin - and many have lace details.
Perfect party wear
All these bridesmaid frocks are so gorgeous, they're going to be worn after the wedding as well - and all the above are perfectly suitable for a smart evening party! Little flowergirls will love to wear them again to parties.
We're particularly proud of our rose gold bridesmaid dresses and flowergirl frocks - which give a bit of shimmer to the day. If you're having an afternoon wedding in a garden then you should investigate our floral bridesmaid dresses too, as shown in the image at the top.