Elegant, Sophisticated, Flattering ... Bridesmaid Dresses Your Maids Will Be Wearing To Parties Long After Your Wedding Day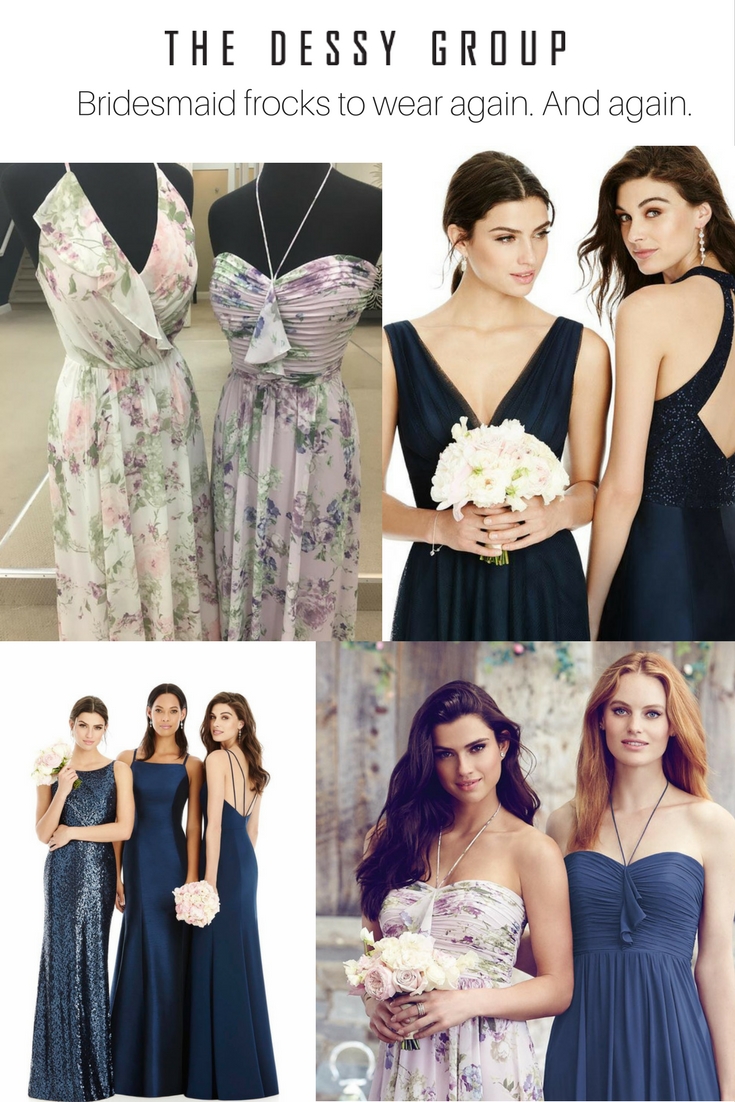 Your besties are very important to you - which is why you've asked them to be your bridesmaids and share in your wedding day.
So you're hardly going to make them wear dresses that don't flatter - ask your curvy girlfriend to squeeze into a bias cut number that's going to do her no favors. Or your less well-endowed friend to wear a strapless number that frankly makes her chest look like an empty envelope.
Oh no. You're a real friend, not a bridezilla and you're going to let them choose dresses that really flatter and suit them - maybe just tie in your wedding theme with colors but leave the style, necklines and length up to them
Now why don't you go one step further and suggest some dresses that your bridesmaids love SO much, they are going to be dying to wear them again and again after your big day and celebrations are over. Dresses that look so good, they're going to be on full show at the next party season.
In which case you need to look at frocks like the ones above that don't shout 'bridesmaid dress'.
Think about the occasions they could be worn for in future. Dessy's floral print frocks come in a number of styles - spaghetti straps and strapless and various different colorways. Perfect for afternoon parties or summer evenings.
Then if you go for a dark, deep color in a rich fabric, you'll get more of an evening dress look. Add a diamante detail at the waist or on the shoulder for some glitzy glamor. Here you need to think about colors like black, midnight blue, forest green, berry shades, aubergine ...
Mind you, talking about glitzy glamor, you should check out Dessy's new sequinned separates in rose gold, and five other colorways, as well as dazzling dresses.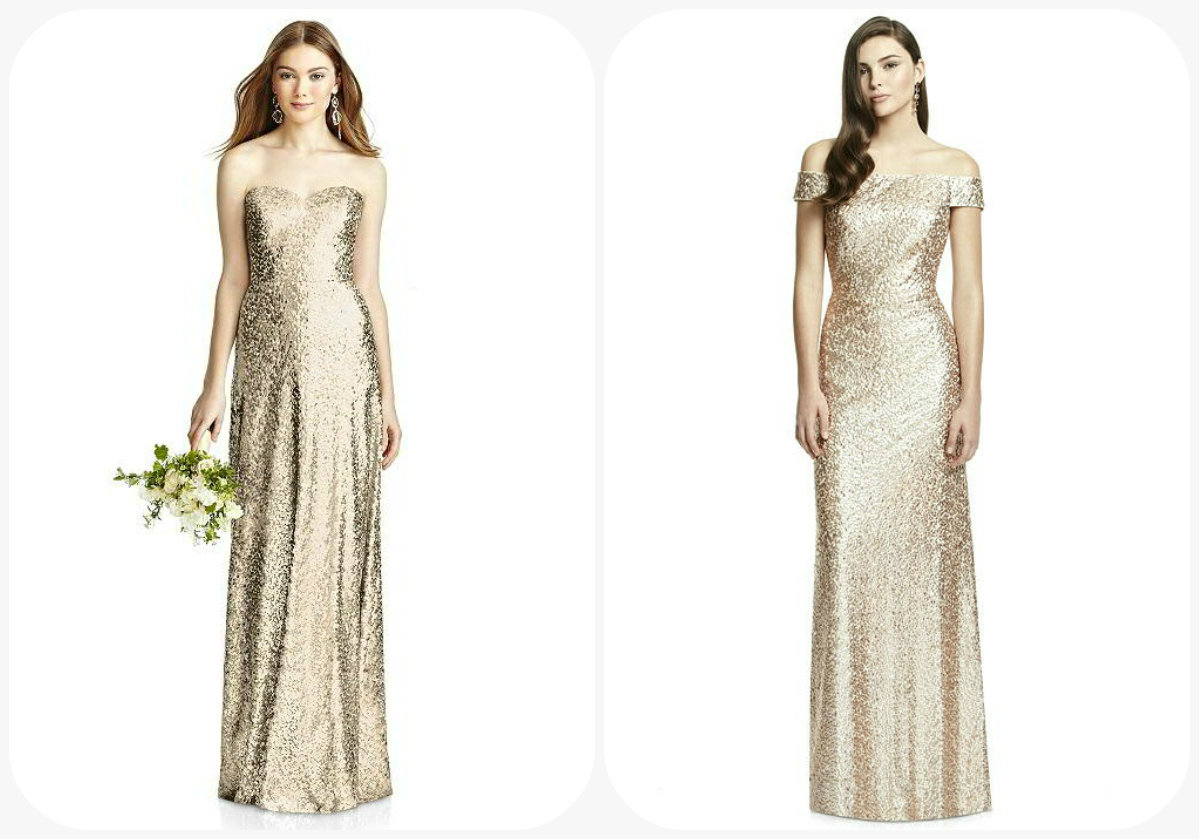 (Top image credits clockwise from top: Style JY Jenny Yoo style JY533, styles 4503 (left) and 4514 (right).