How to walk down the aisle gracefully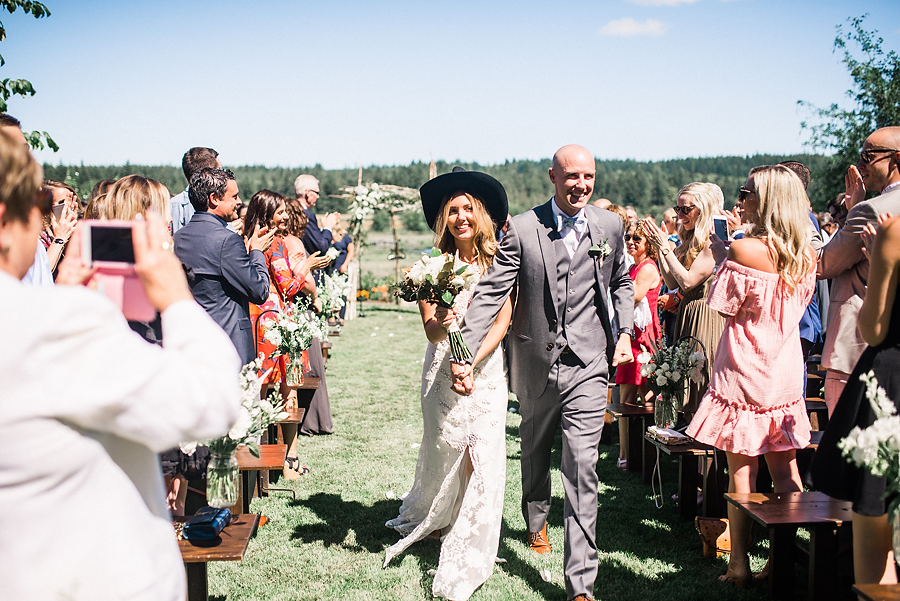 It's your Big Day and everyone is looking at you girl. Your wedding dress is beautiful, your hair perfect and the man of your dreams is waiting for you at the end of the aisle. But ... a key bit of advice for the bride here.
You need to be gliding down that aisle elegantly - like a Princess. It's said that the Duchess of Cambridge took deportment lessons before she walked down the aisle of Westminster Abbey in London to marry Prince William, with the eyes of The World upon her. (And who can blame her?)
You don't want to walk like a pudding
Don't march down the aisle, head down, shoulders hunched, as though you're on your way to work on a dreary Monday morning in the rain.
(Check here for musical inspiration to walk down the aisle.)
What's the point of wearing a beautiful dress, gorgeous shoes and having all that preparation if you're going to ruin it with your posture?
Learn to walk tall. We asked for some tips and advice from a model who walks regularly for some top designers. She said:
It is hard to be elegant if you're not comfortable. Give some thought to how your dress and wedding shoes will feel - not only on the walk from the car and up the aisle, but also how you're going to manage standing, meeting and greeting your guests and the other activities your big day will demand.
Grace and poise will not be achieved if you are a bundle of tension! Before your hair is done, take 10 minutes in a quiet room to lie on your back with your knees bent and give yourself some space. Support your head on a couple of paperback books. Let your mind clear, and your thoughts come back to yourself. It is the last chance you will have to do this in the whole day - it is SO important!
Allow any tightness to dissipate from your neck, head and shoulders, and notice if you are 'pulling in' or tensing around your hip area. Be aware of your breath filling your lungs to their full capacity, and exhale freely.
As you step into the limelight, hold onto this calm and peace you have found. Think of your neck as free of tension, and your head elegantly and lightly poised. Be aware of length in your spine and allow your knees to move freely forward from your hips. Remember not to grip anything you are holding, but to have as light a touch as is needed, so that your arms are not bunched into your shoulders.
You might like to start taking a Pilates class before your wedding day. It's a good way to destress, will stretch out your limbs and also you'll become more aware of your posture, pulling in your core and standing with your shoulders back.
Photo credit: Ryan Flynn photography via The Wedding Chicks