And THIS is why you'll want a burgundy wedding theme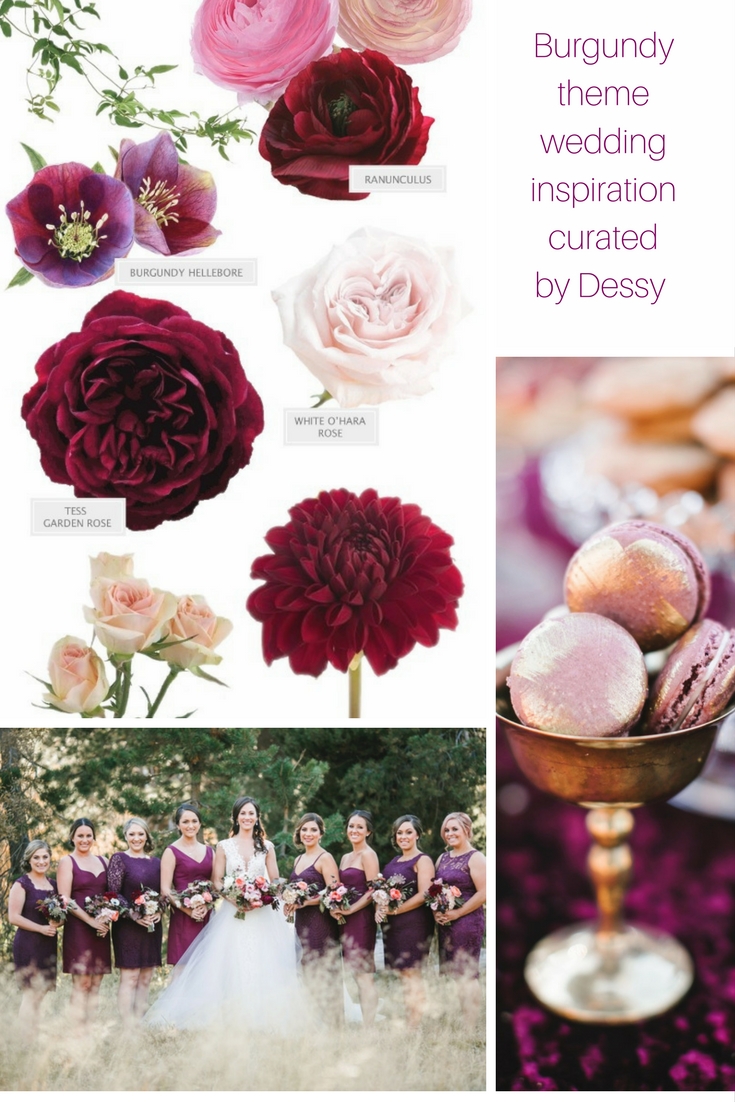 Rich, dramatic, flattering, versatile - burgundy is a gorgeous wedding color choice, particularly if you're not a pastel kind of a gal.
You're having a Fall wedding and burgundy is the color of berries
Long burgundy bridesmaid dresses would look so chic at your evening wedding
You like the idea of a deep claret colored wedding cake
Burgundy shoes under your wedding gown have a certain appeal
Deep, burgundy roses just say something to you
Winter is coming and that's when your wedding is - and a burgundy shade would add a warming depth to surroundings
And that's just for starters ...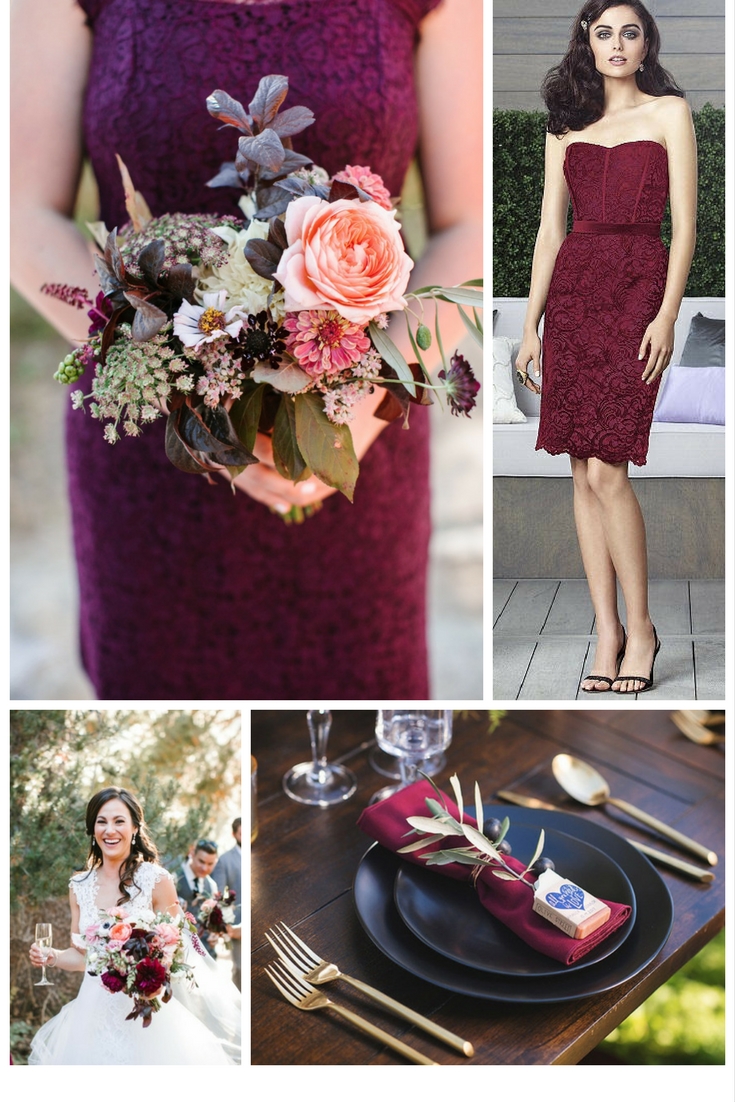 Other shades to describe burgundy are claret, wild berry, ruby, aubergine ... and they all blend beautifully together if you want to mix it up a bit. We're thinking maybe an ombre kind of a look? A good tool to help you work out your color palette are Dessy's inexpensive Pantone wedding tools. Blend the shades you like together and mix them up to suit your tastes.
The bride above chosen slightly different shades of burgundy for each of her maids - a subtle difference, which also helped each bridesmaid to choose a color to suit their skin tone. And which adds a certain depth of creativity and interest to your wedding photographs. (You'll find plenty of burgundy bridesmaid dresses to consider here on Dessy.com.)
It's probably a good time to set up your own Pinterest board too - and you can keep it private of course. At Dessy we LOVE Pinterest and are always pinning ideas for brides on our boards. Play around with some burgundy wedding looks you find online - and of course this page is a good start!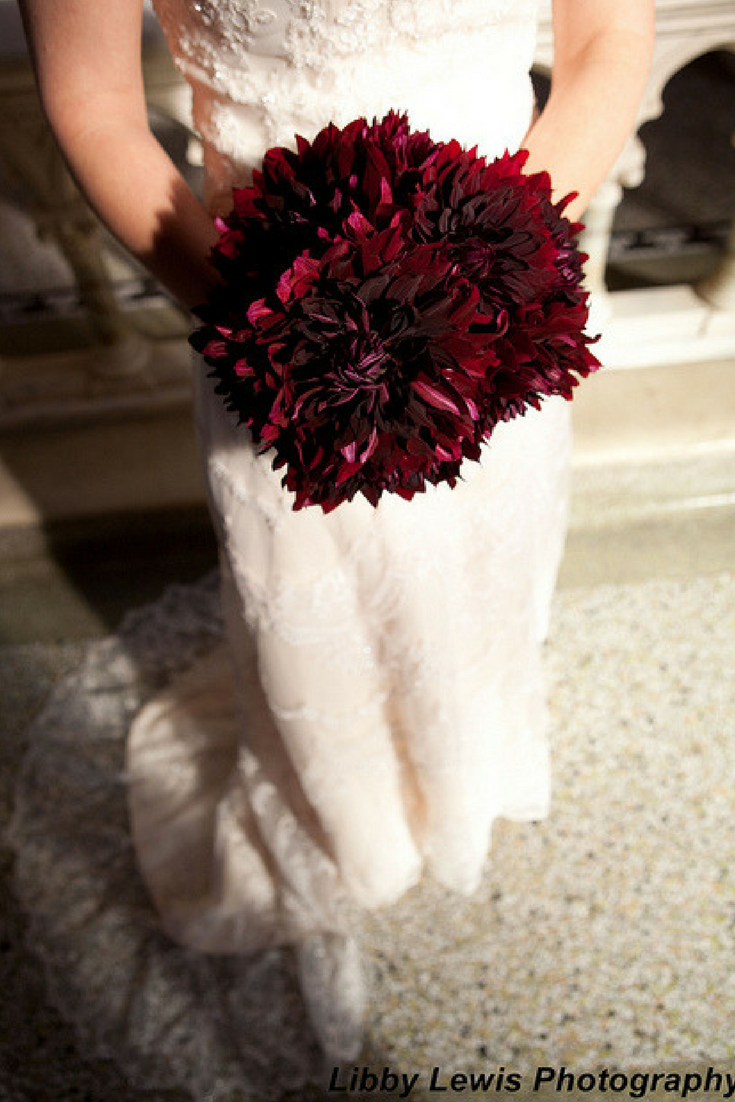 In your wedding bouquet you can go for block burgundy impact as above - or add some shading with blush roses and leaves, like the brides here.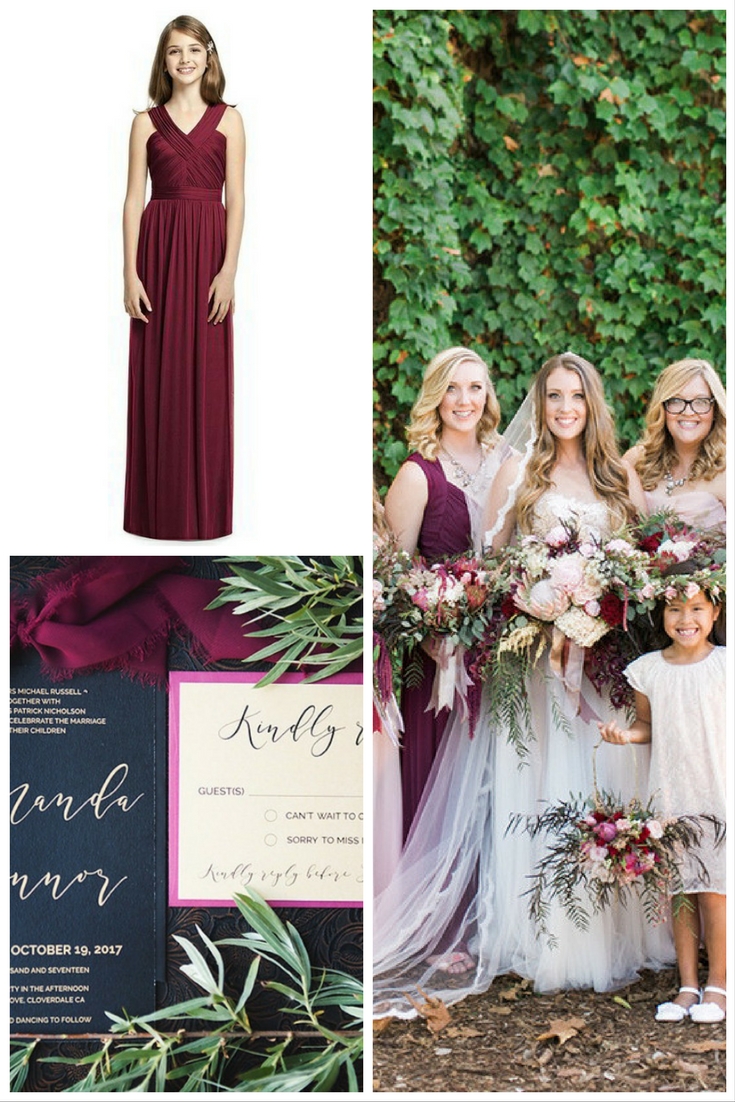 Burgundy wedding themes let you have fun with your wedding food too.
You could serve dark red themed cocktails as your guests arrive at the reception
Have a dark red themed dessert table or candy bar
Serve warm mulled wine at a winter wedding
Have a dark red velvet wedding cake