11 things to know about wedding cakes

Wedding cakes with flowers like the ones above are perfection if you're having a very romantic kind of a wedding theme.
Of course, your wedding cake is going to take center stage on your big day.
So you need to make sure it says just what you want to
And you have so many options. Deciding on the look of your wedding cake might be one of the more difficult decisions you make when planning the catering for your big day.

(Image credit: The Cake Parlour)
Here are a few wedding cake tips from us:
Have wedding cake tiers in different flavors - a chocolate sponge, a traditional fruit cake and a citrus flavored sponge.
Offer a gluten free cake on the tier so all your friends can indulge
Have a nude wedding cake - with minimal icing, like the one shown above.
Don't forget the bridegroom. Surprise him with a groom's cake as your gift. Choose his favorite recipe. Prince William had a chocolate biscuit groom's cake when he married Duchess Kate.
Don't want a traditional cake? You could go for a tower of cheeses if you prefer savory to sweet. Or put one on your dessert table as another option for guests.
Watching your budget but still want to have an impressive tier of cakes? They don't all have to be real you know. Just have one or two tiers that are cake and get your caterer to ice boxes for some tiers. Nobody will know the difference except you and the caterer. And you're not going to be saying anything, are you?
A spectacular wedding cake could make a really good gift from somebody
Give your caterer fabric swatches or Pantone references (Dessy makes it easy here) so that they can get colors EXACTLY as you want them. For things like ribbons and paste flowers.
If you're marrying somewhere really hot, a citrus flavored cake could just hit the spot
On a budget? Buy a good quality iced cake from a baker or supermarket and decorate it yourself with flowers. Here's a tutorial for doing just that.
Finally, choose a cake that reflects your style of day. Your wedding dress. The venue. The time of year. If you're having a boho or rustic wedding, you probably won't want to opt for a formal tiered iced cake. Or if you're having a chic city wedding then you might find that decorating your cake with rustic flowers doesn't look quite right.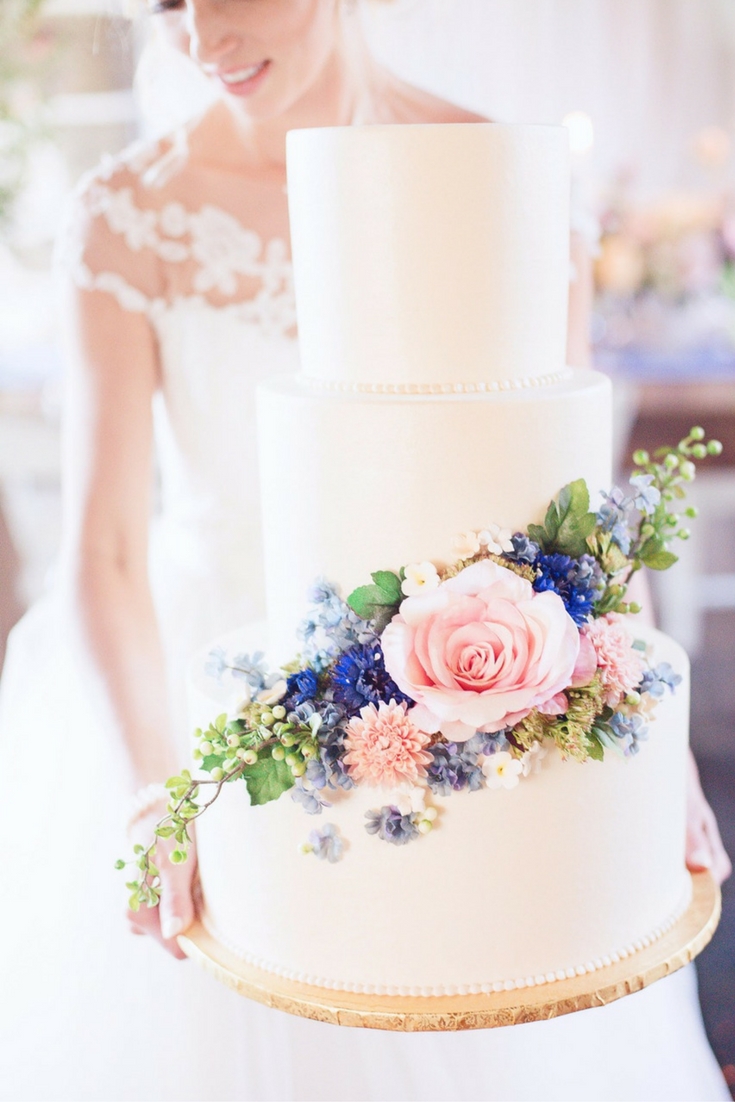 Image credit above: Wedding Chicks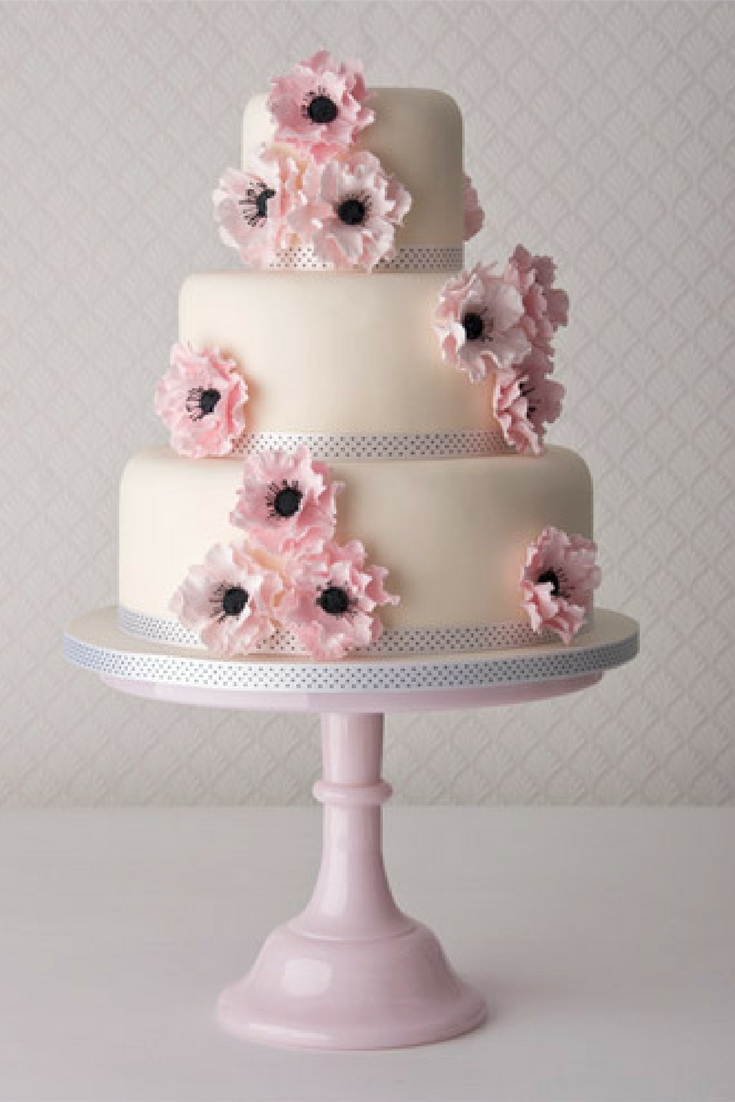 Image credits above and below: Maisie Fantaisie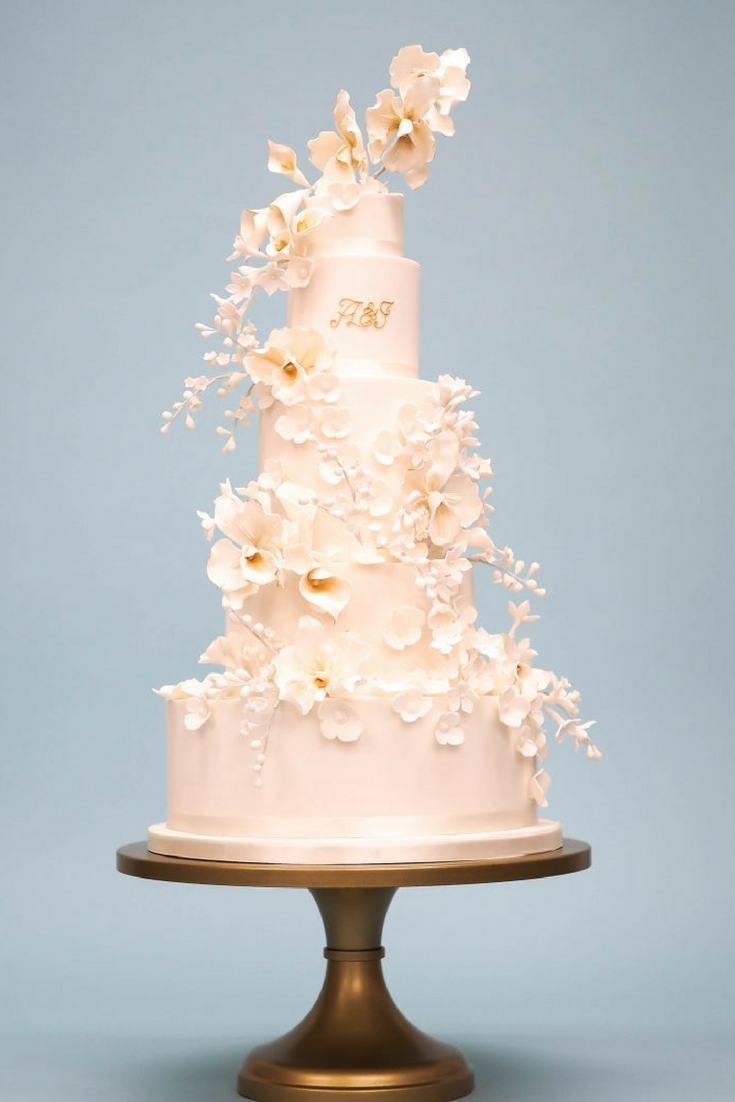 Image credit: Rosalind Miller Cakes