Why you should choose colorful wedding flowers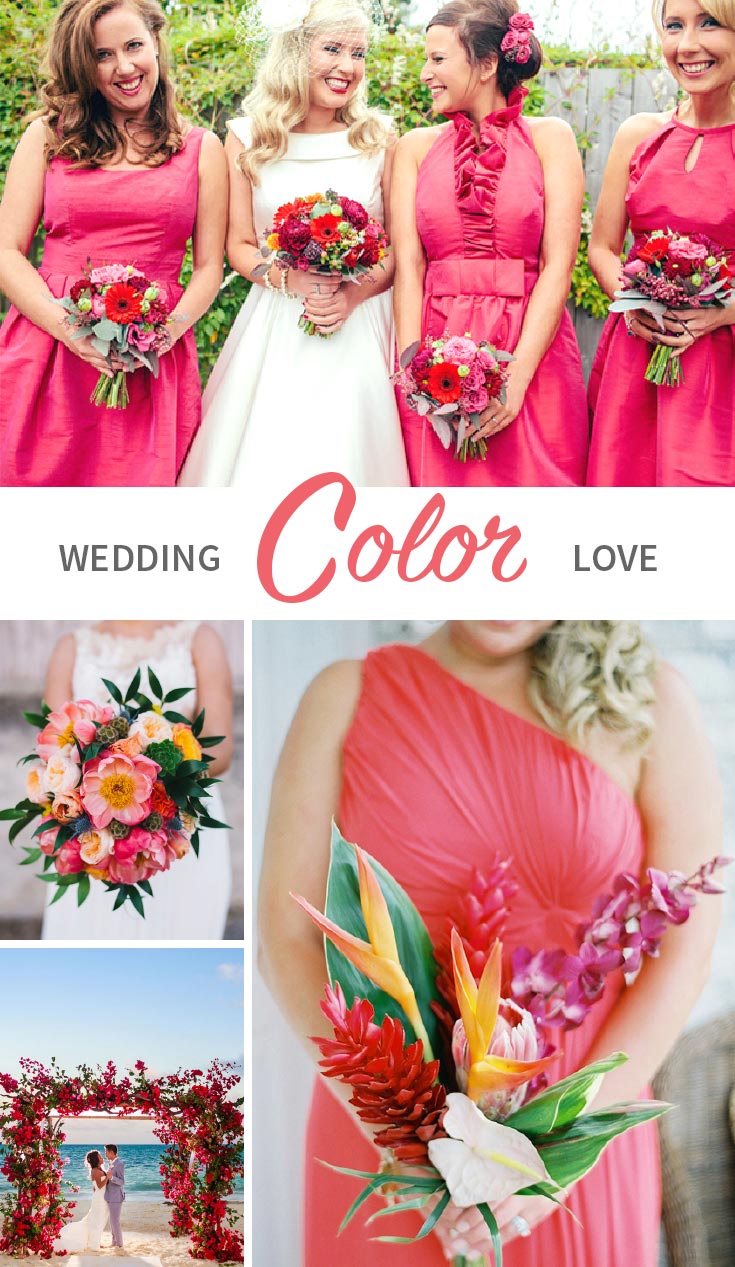 Interior designers have long known that a 'pop' of color in a neutral room can add a fabulously vibrancy.
Which is exactly why you should consider colorful wedding bouquets and wedding flowers.
If you're going down the traditional wedding dress route, then your bridal gown is likely to be white or ivory – neutral in fact. And an splash of carefully-considered color could give some serious styling to your big day.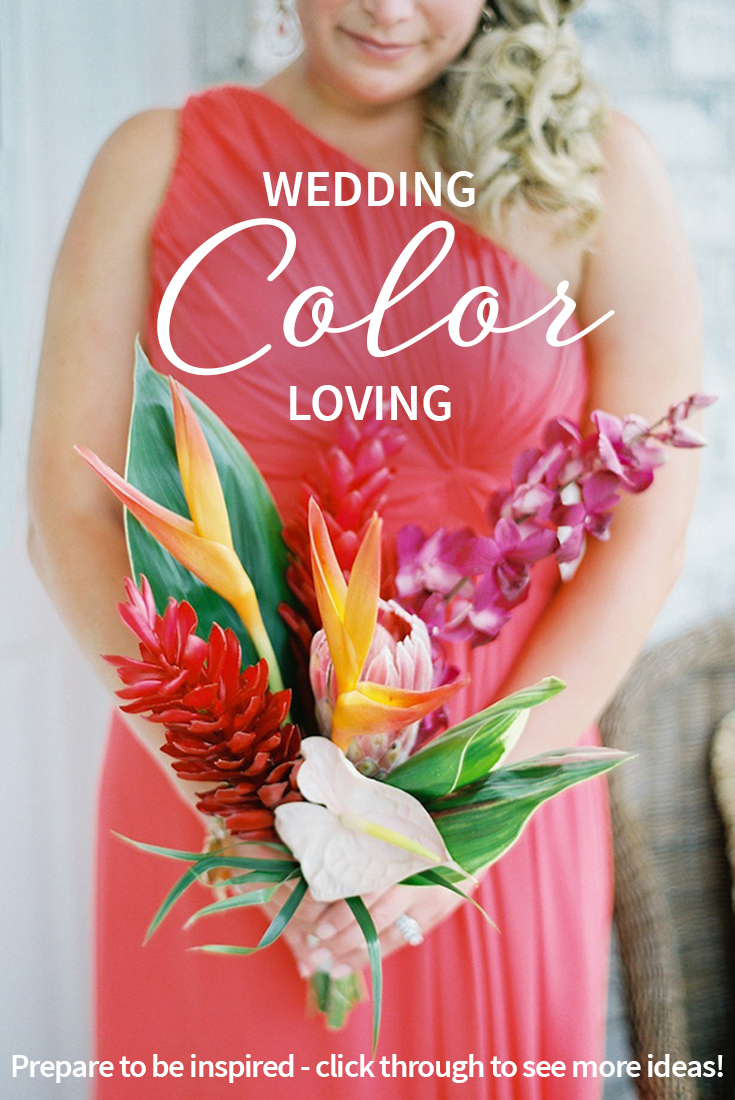 Image credit: Style Me Pretty
Bright colors, blue skies
If you're getting married under a tropical sun or somewhere hot, then bright colors work really well. Pastels can look a bit washed out under palm trees and on white sands – but brights really come into their own. Same applies with your bridesmaid dresses. Under a cloudless blue sky think about dressing your maids in stand-out shades and jewel colors. Think about the heat too – maybe it's time for one-shouldered bridesmaid gowns.
On a beach, have a colorful wedding arch created from local flowers to give a focal point for saying your vows (and having your photograph taken).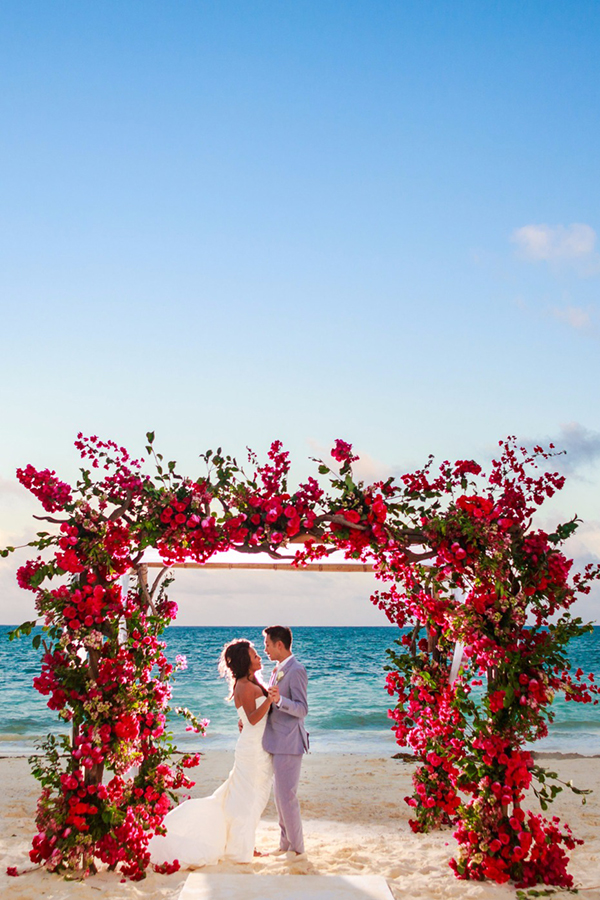 Image credit: Wedding Chicks
Think about how your flowers are presented too – we love the idea of using tropical fruit – like the pineapple above – as containers for your floral décor.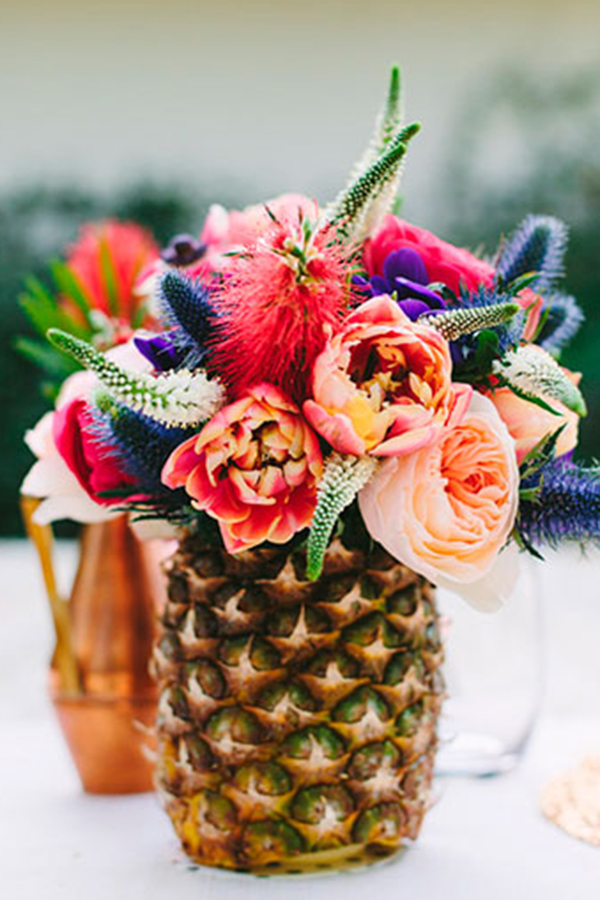 Image credit: Casaecozinha
White dresses, colorful bouquets
A vibrantly colored wedding bouquet will look fabulous against the white of a wedding dress – like the bride shown. She's cleverly chosen to echo the color of her bouquet in her bridesmaid gowns too (and better still, has given her maids different necklines so that they're confident they're wearing a dress that suits them perfectly).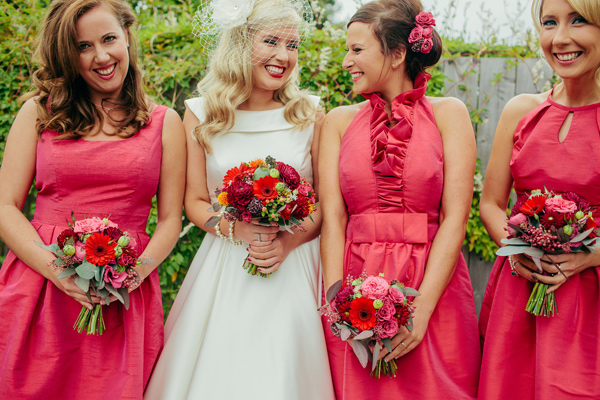 Image credit: Ruffled Blog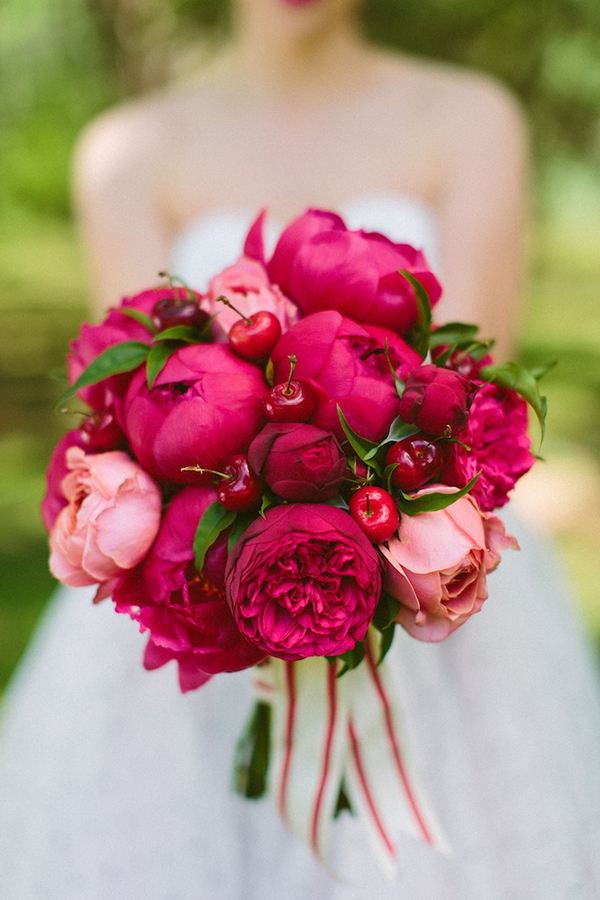 Image credit: Burnetts Boards
Colorful accents
Colored wedding flowers aren't just for bouquets either – think about ways to use them to decorate your wedding cake, around doorways and on chairbacks (we've some great ideas for decorating wedding chairs here too). Enjoy!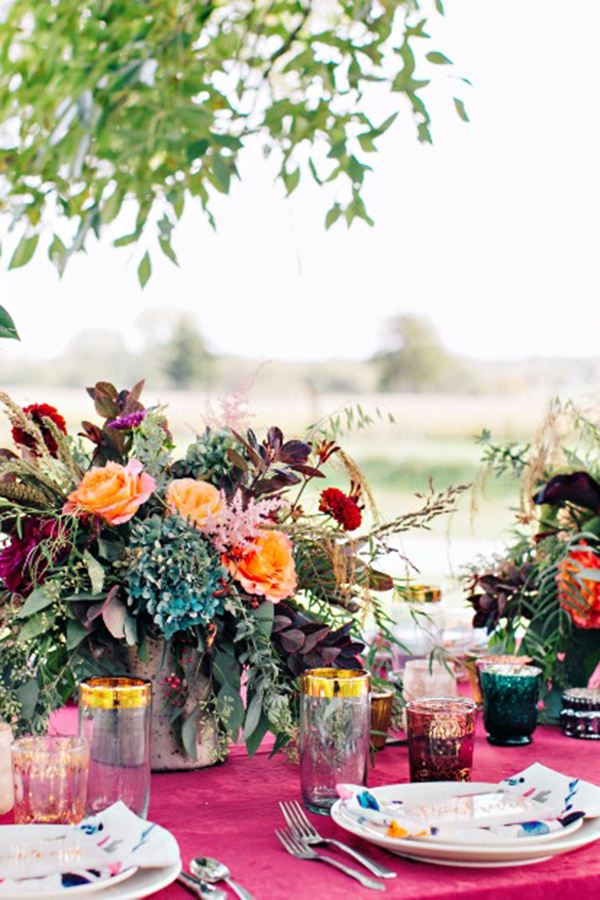 Image credit: Wedding Chicks
One last word: Always talk to your florist about which flowers are in season for the area you are in. You'll be saving money and you'll also be doing your bit to help the environment, by not having expensive out-of-season blooms flown in from distant countries.
Image credit: Aisle Society