This is the new Jenny Packham Bridesmaids Collection - exclusive to Dessy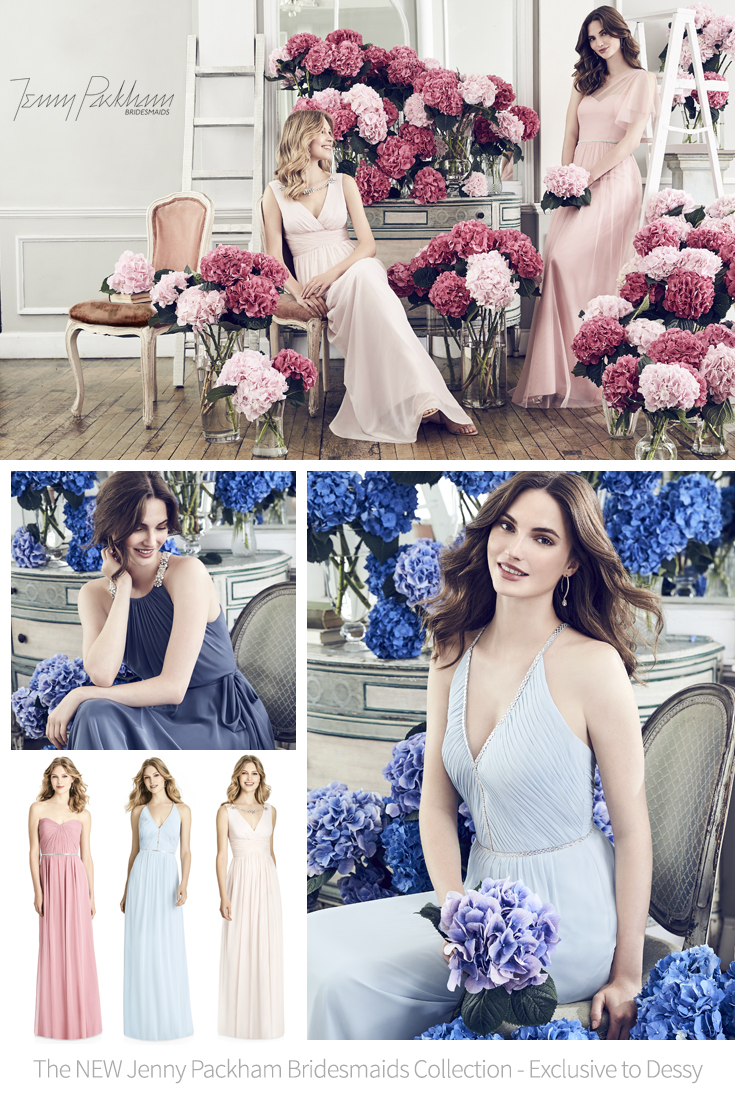 Have you chosen your bridesmaids yet? Because when your girlfriends hear this news, you're going to be innundated with requests from would-be bridesmaids.
You see, the big news is that red-carpet designer, Jenny Packham, who has dressed stylish women, from royalty through to A-lister movie stars, has created a bridesmaid collection and it's exclusive to Dessy. It's something all girls are going to want to be wearing.
Lucky bridesmaids-to-be.
So what brought about this exciting development? We had a one-to-one chat with the designer about the development of this collaboration with Dessy.
Says the designer: " I have always aspired to create beautiful pieces for a special occasion but with bridal, the challenge is to create something really special – it's got to have that extra magic that makes the bride fall in love with it. Designing bridalwear is one of my greatest pleasures: to extend the signature Jenny Packham style and aesthetic to create a beautiful, elegant bridesmaids' collection, is extremely exciting."
What is the Jenny Packham signature style?
"It's very feminine and contemporary, with vintage inspired beading and understated embellishments."
Where do you look for design inspiration?
Replies Jenny Packham: "I find inspiration everywhere I go, from a painting to a piece of jewellery to a luxury boutique. The Jenny Packham Bridesmaids collection was inspired by the English Country Garden – from the fluidity of the fabric to the soft colour palette. I've taken silhouettes that are popular from our ready to wear collection and flattering for all body shapes."
What is the most important thing to consider when shopping for bridesmaids' gowns?
"I think it's important to ensure the style of dress you choose for your bridesmaids, compliments your bridal look.
"It can be a daunting task to find one gown for many different shapes and sizes. When I'm designing, I'm always considerate of the way the cut, draping and beading will best enhance the woman who will wear the dress, making her feel confident and beautiful. I think having a tonal colour palette in a variety of styles is a contemporary approach for adult bridesmaids."

Who is your favourite celebrity bride?
"Elizabeth Taylor when she married Richard Burton - she wore canary yellow and her hair was styled in a long braid woven with white flowers."
Take a look at the Jenny Packham Bridesmaids range for Dessy here, available to buy now.