How delicious is this wedding - in raspberry pink and lime green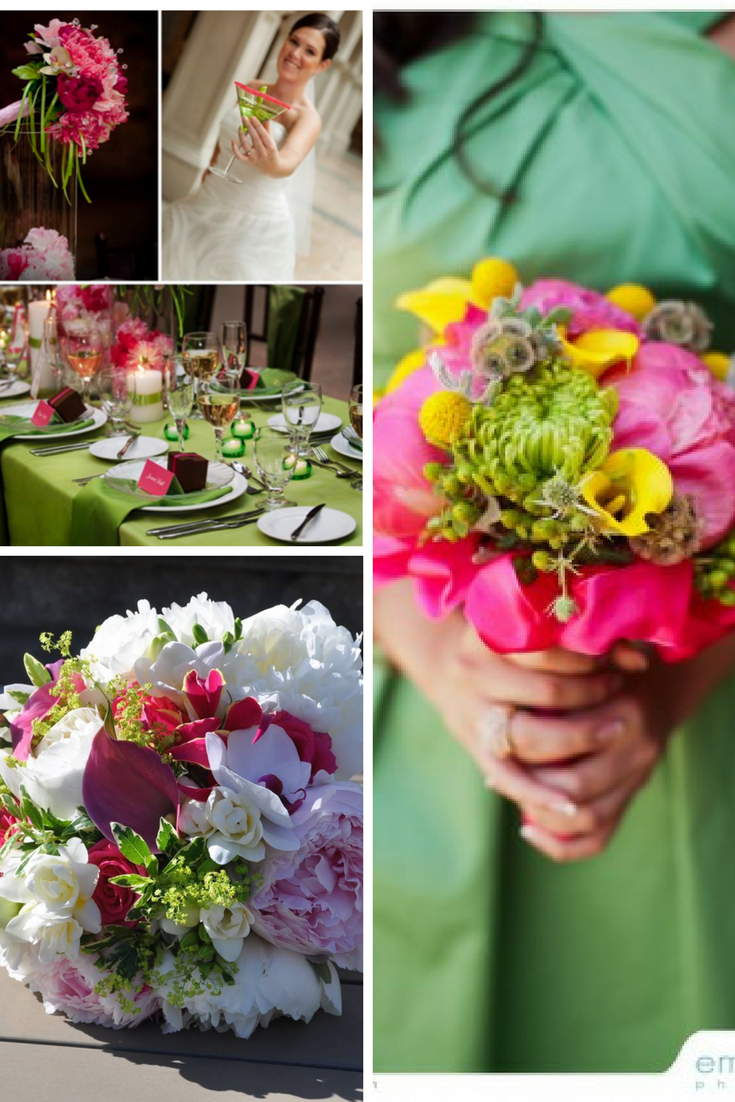 One of the best investments you can make when you first get engaged and you're planning your wedding is to buy a color wheel or color book. Really? Oh yes. Because it's a sure way to see which colors go together - and some shades that you may never have considered work perfectly together.
For example, raspberry pink and lime green. The combo is fresh, original and definitely these are two shades to choose if you don't want to go down the pastel wedding route (but you're kind of fond of pink though).

Thinking about pink
Flowers that come in a raspberry shade? There's roses, hydrangeas, gerberas ... your florist is going to have a whole load of ideas. In addition, this is a theme that could save you money on flowers. Really? How? Well, greenery tends to come in less pricey than flowers, so you can focus on lime green leaves and have raspberry pops of colored blooms.
What about a green and pink cocktail for your guests when they arrive? We like the idea above of having a glass frosted with pink or green contrasting sugar. We're thinking maybe mohitos?
On your dessert table you could have raspberry and pistachio macarons, pink meringues ... and we're sure you'll have some ideas for your wedding cake.
We love the way the table above has been decorated with green sashes and paper lanterns in pink, white and green overhead. It looks a million dollars but will have cost a whole lot less.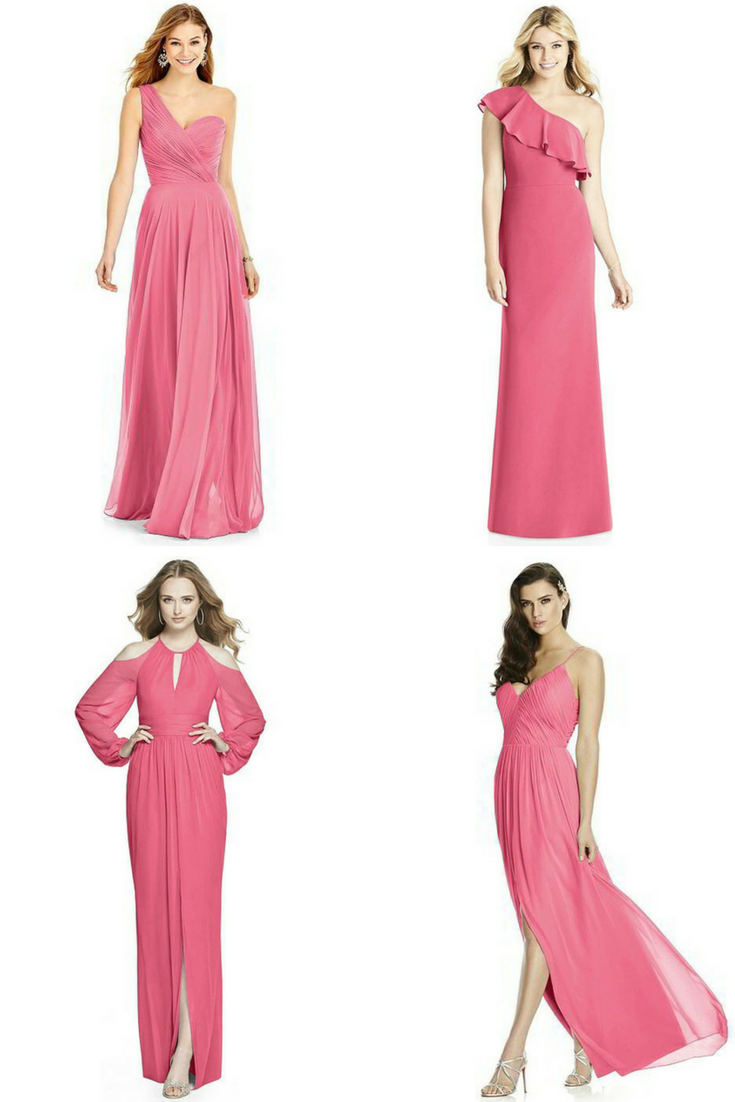 As for raspberry pink bridesmaid dresses, you'll find plenty of choice at Dessy - like the Dessy bridesmaid dresses shown above. Whether you want strapless, one shoulder, long sleeved, cocktail length, full length. Take a look at Dessy's raspberry pink bridesmaid dresses here. And if you'd like to move the theme a bit further, you could mix and match with lime green bridesmaid dresses and accessories for the bridegroom and his party. Look out for the Dessy colors of punch and Pantone turquoise to get the look.
Image credits top: Anne Edgar Photography.