Why sweet pea colors could be the perfect choice for your rural, rustic wedding day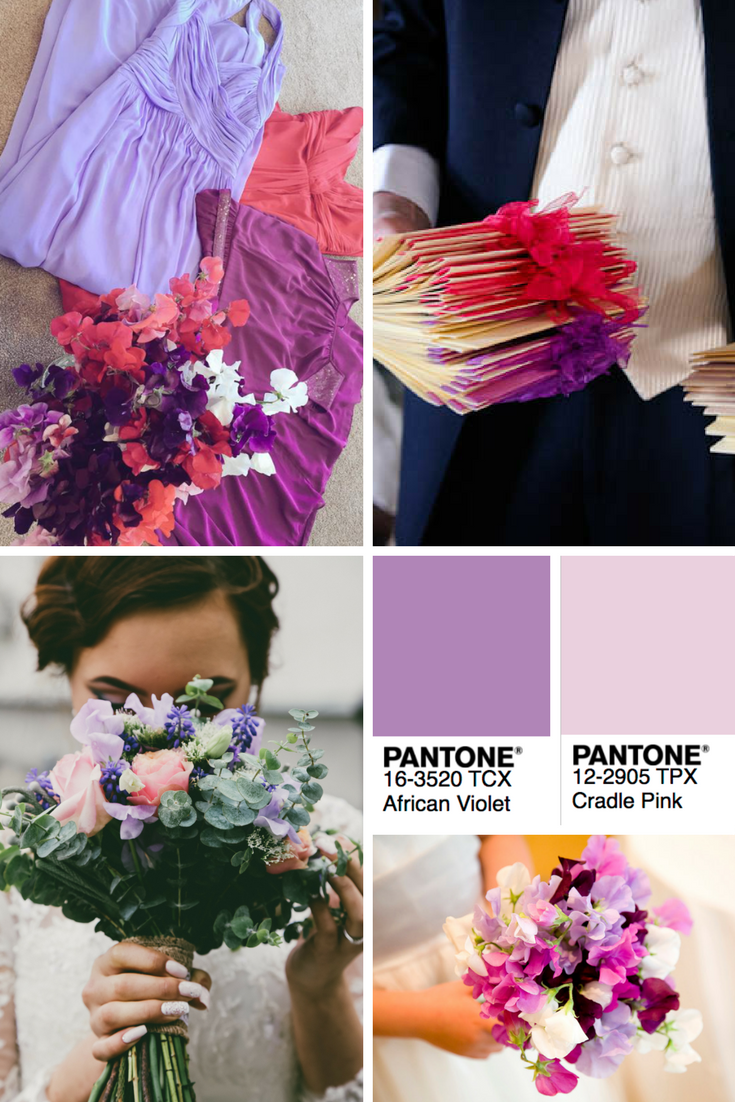 (Image credits: Top right Tino & Pip, bottom right Flowers Online)
Sweet peas are the most perfect, cottage garden, rustic country flower.
They come in beautiful colors - from delicate pastels through to vibrant purples and pinks
They smell absolutely wonderful
They're delicate - but have tough stems which make them ideal for buttonholes and bouquets
A sweet pea wedding bouquet is a timeless classic
And sweet pea tones would be beautiful as a wedding day theme, as you can see above
Finding bridesmaid dresses in sweet pea colors is easy with Dessy. Take a look at colors like Tahiti, Honeysuckle and Persian Plum.
Mix up the shades for an ombre effect. Let each maid choose the best hue to suit them.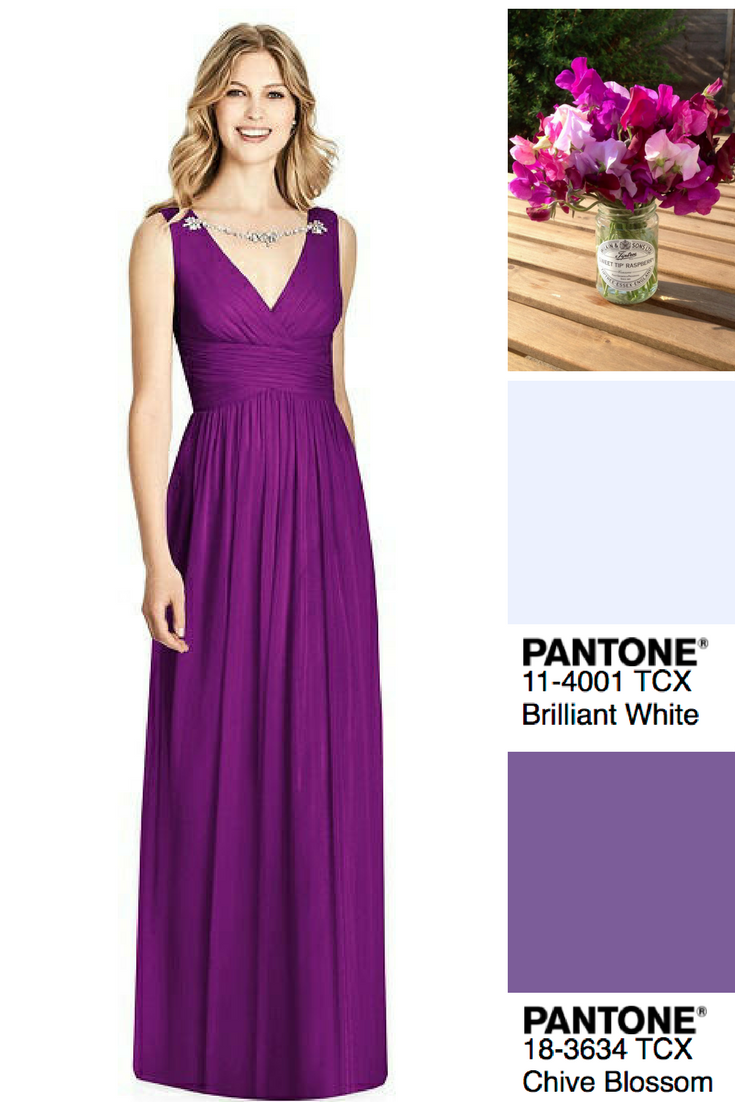 Image credits: Bridesmaid dress by Dessy in more than 50 colors
Then tie the look in by having a sweet pea bridal bouquet in a single pastel shade, and let your maids' bouquets be a riot of contrasting colors.
Sweet peas also look wonderful on wedding tables. Put them in Mason jars for an unstructured look
Offer sweet pea seeds as wedding favors
Have a trellis of sweet peas climbing up behind you as you say your wedding vows
Macaroons would be a perfect choice to serve your guests at a sweet pea themed wedding. Delicious with cups of English afternoon tea!
If you're planning a rustic style wedding then this is really an idea to think about. Have simple bunches of sweet peas as your table centers, make sure the bridegroom and his party have sweet pea buttonholes and of course think about the colors you could be using for your wedding stationery - the invitations, order of service sheets, table planner and name cards.