This is how to make sure your engagement photography shoot is a BIG success!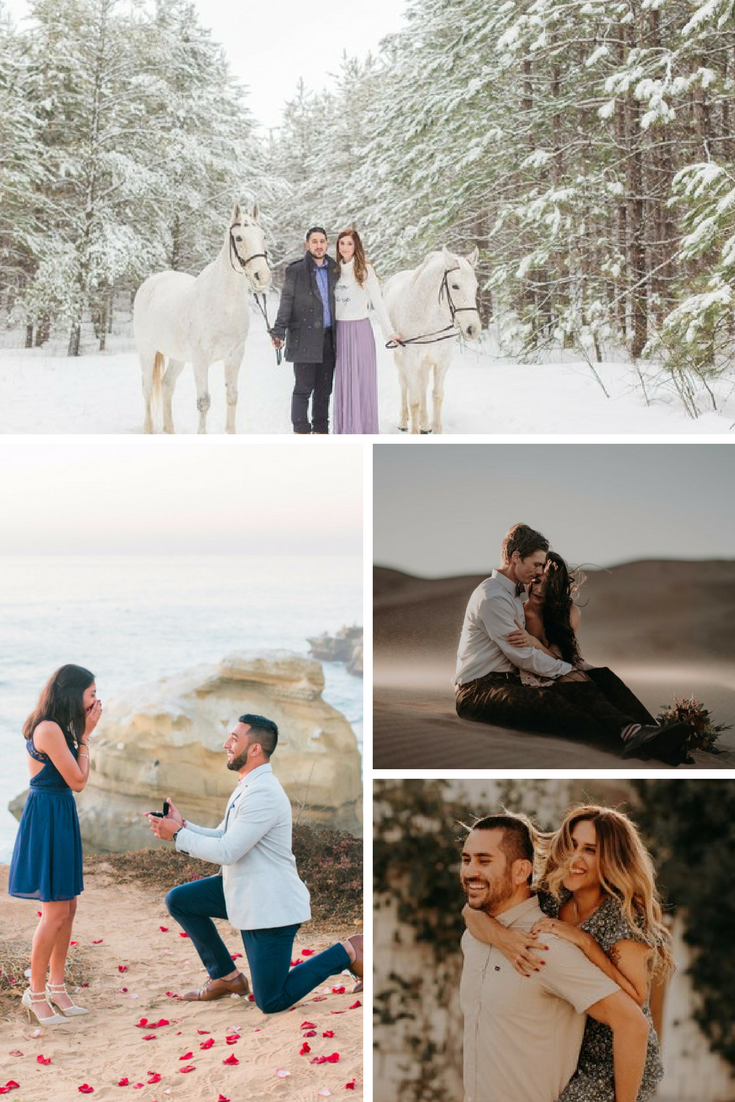 So you got engaged at New Year? Congratulations!
One thing we'd really recommend you do soon is have some engagement photographs taken.
You can use them as Save The Dates
If it's a while before your actual wedding, then it's a way of telling the news and keeping everyone happy in the meantime!
Your engagement is a very special time in your life together and you should have something to remember it by.
So here are some useful tips to help you with your engagement photography planning. Follow these and you won't go far wrong!
Thinking about the location
Aside from picking the photographer, you will want to pick a location. Do you have a location that has sentimental value to both you and your fiancé? Maybe it's the place where you had your first date? Or somewhere scenic, like a beach or an open field? Is there a location you have always loved and thought would be great for photos? If you don't have such a location, you can have your photographer pick some ideal spots that will work for your engagement photos.
The time of year is important
After you get engaged, it is important to decide the time of year (prior to your wedding of course!) that you want to take your engagement photos. If you are looking to have your photos taken on a beach, summer or spring may be a good time to have them done. If it is an apple orchard or the changing colors of the trees strike you, maybe you should consider fall. If you are looking for outdoor pictures in general, seasons like spring, fall and summer are perfect. But! winter makes for some awesome outdoor photos too!
Yes - you need to consider your color palette
What you wear on the day of your photo shoot should have similar color tones. We're not saying they should be identical (although, how cute would that be?!) but similar color palette is important. It's important that your clothing choices works well with the location you have chosen. Often times, couples will pick two locations and two sets of clothing for their shoot. One set more formal and one set more casual.
Looking your best
You will definitely want to get your hair and makeup done for the photo shoot. If you are on a budget, you can can do it yourself, perhaps have a friend who is a good at hair and makeup help you. But take your time, because you will want to look your best for your engagement photo shoot.


Image credits all by Wedding Chicks. Click to see full post clockwise from top: Top centre snowy engagement, middle desert engagement, bottom right Palm Springs engagement , bottom left beachside romantic engagement.