Are these the ultimate chocolate wedding cakes?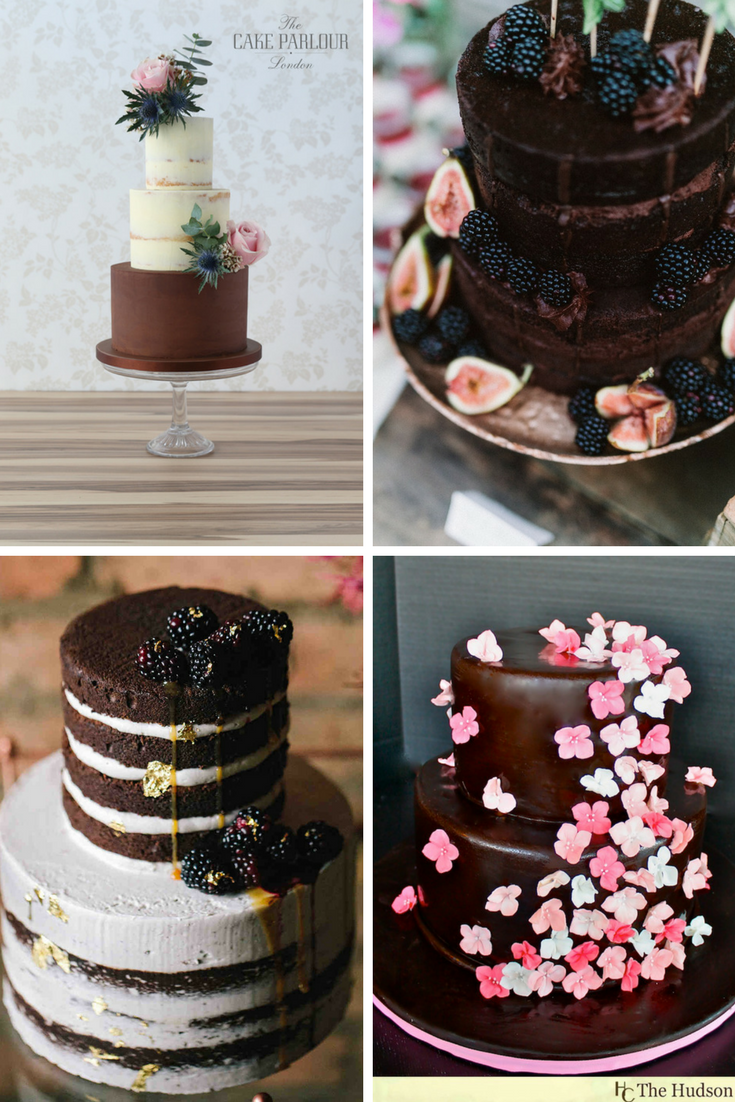 Wedding cakes aren't what they used to be. Oh, no.
Back in the day, you had a tiered fruit or sponge cake, with white frosting - and maybe some colored paste flowers. And that was pretty much that. If you were feeling adventurous you'd have a skyscraper of tiers - but the decoration would follow a pastel, white or ivory iced convention.
Well those days are over. Cakes are a little more adventurous these days. Well, quite a lot actually.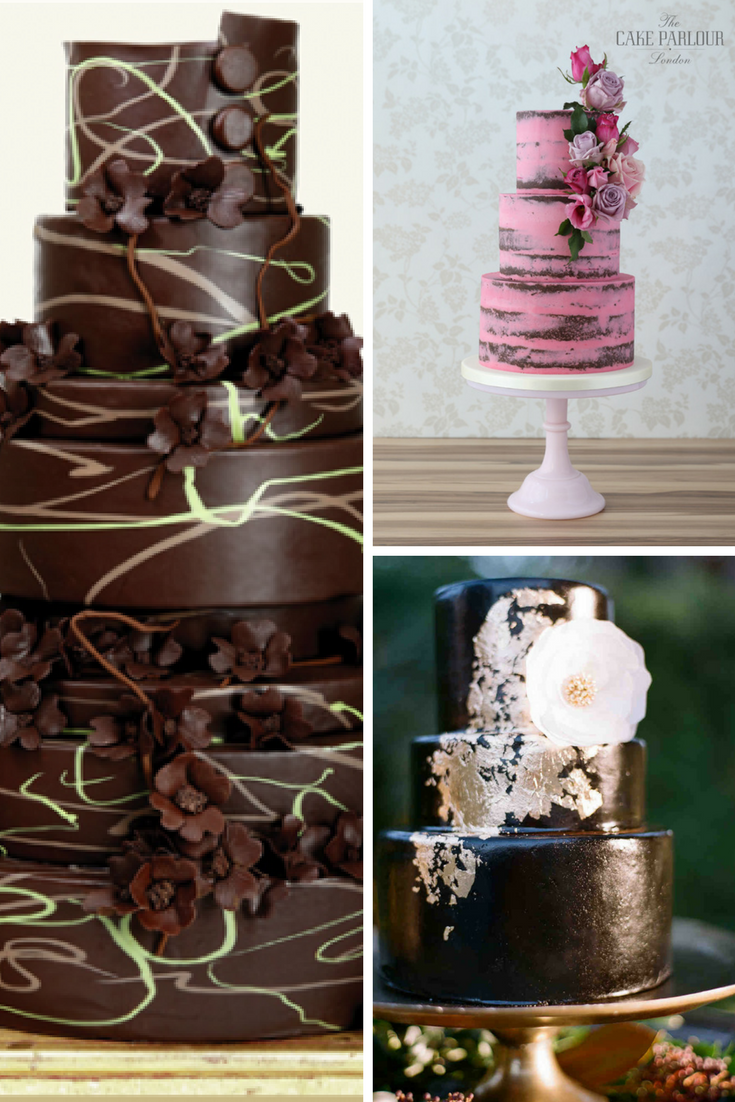 Today's brides have cast their eyes over their wedding cakes and decided they wanted something quite radically different.
And if that sounds like you - and you love chocolate - then there's no reason why you shouldn't have a chocolate wedding cake.
Why a chocolate wedding cake is a great decision
Well, just about everyone loves chocolate.
You could have different layers frosted in white, dark or milk chocolate.
If you're watching your budget, then an indulgent chocolate wedding cake will stand in perfectly for dessert. In fact, people will probably be expecting it.
A chocolate cake would be completely perfect at a winter wedding when you want rich, intense flavors to combat the cold outside.
It's a real talking point
You could have tiers of sponge in different flavors (we're thinking red velvet, vanilla and chocolate) finished off with a chocolate ganache. (Ganache is a mixture of chocolate and cream, melted together and used to glaze or fill a cake or whip into frosting.)
If a friend wants to make your wedding cake and they are a good baker, then a chocolate cake might be a good option. Ask your baking friend to make cakes in graduating sizes so you can have tiers or a naked cake.

Going naked
Naked chocolate cakes are getting really popular and with good reason. (What's a naked cake? It's when the cake is left unfrosted or has a minimal scrape of frosting and decorated with fruit and/or flowers, like the cake above.)
Another decorative option would be to have a 'drip' cake like the one below. That's when ganache (a sort of liquid frosting) is poured on the top of the cake and allowed to 'drip' down the sides. Something to think about if you don't want to go overboard on the chocolate part. Have a vanilla cake with minimal frosting and then a chocolate 'drip' topping.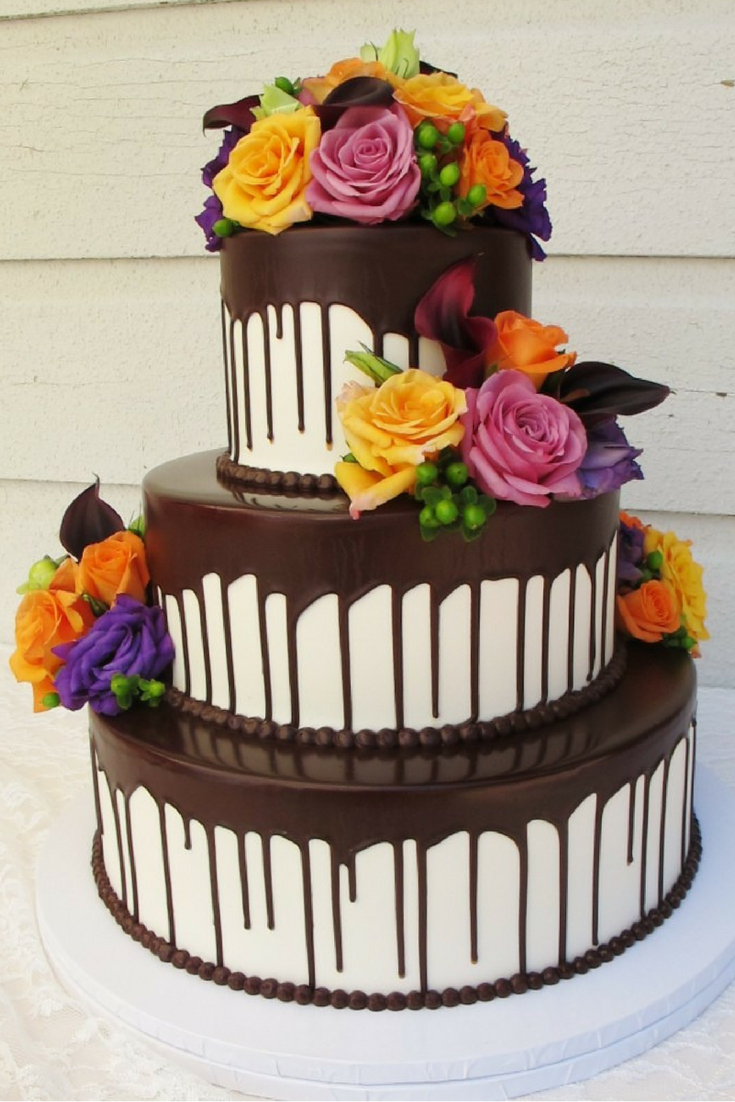 We've found this video here to show you how the drip effect is created.
If you're thinking that a pure chocolate wedding cake might be a bit too rich, remember you can break up the intensity with fruit layers - and as we know, strawberries and raspberries go with chocolate just perfectly ...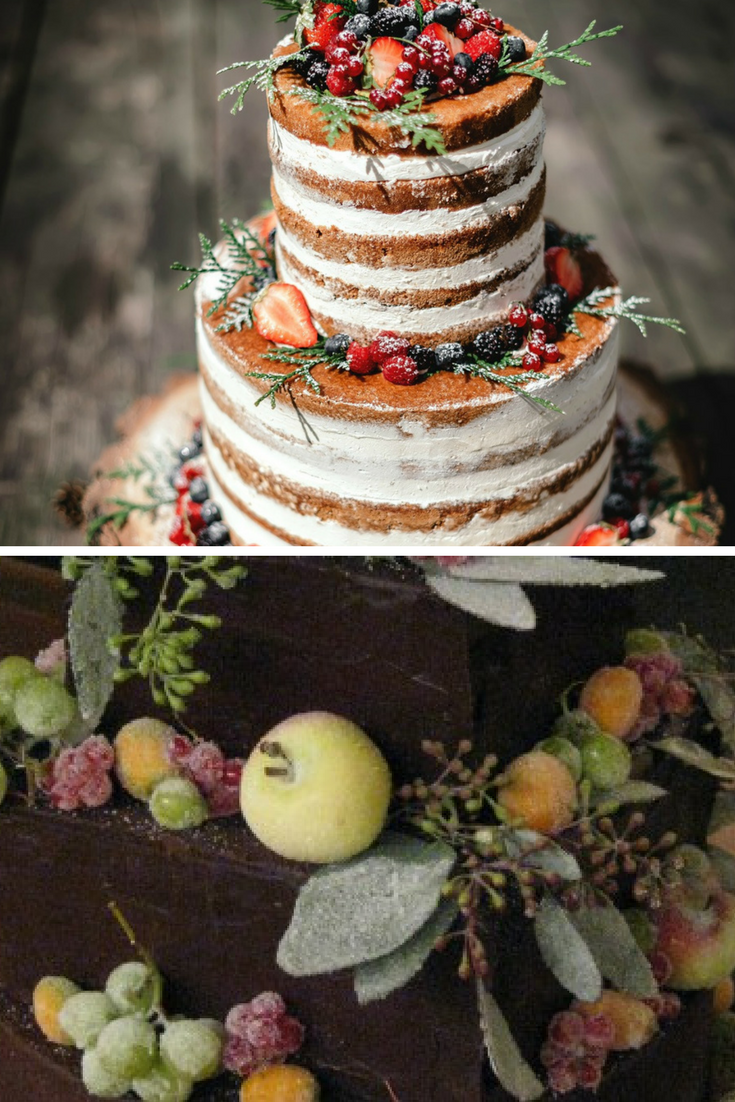 Seasonal berries would also work well, as would freshly cut figs.
Credits:
Top image, clockwise from top left: Cake Parlour London, I Take You, The Hudson Cakery Jeff Brummett
Second image, clockwise from left: Pinterest, Cake Parlour London, Steven Leyva
Third image, Cassie Rosch
Fourth image, drip cake by Buttery Bakery
Fifth image, DessertsvilleLondon, Cocoa Bakery