Are these the prettiest bridesmaid dresses with sleeves right now?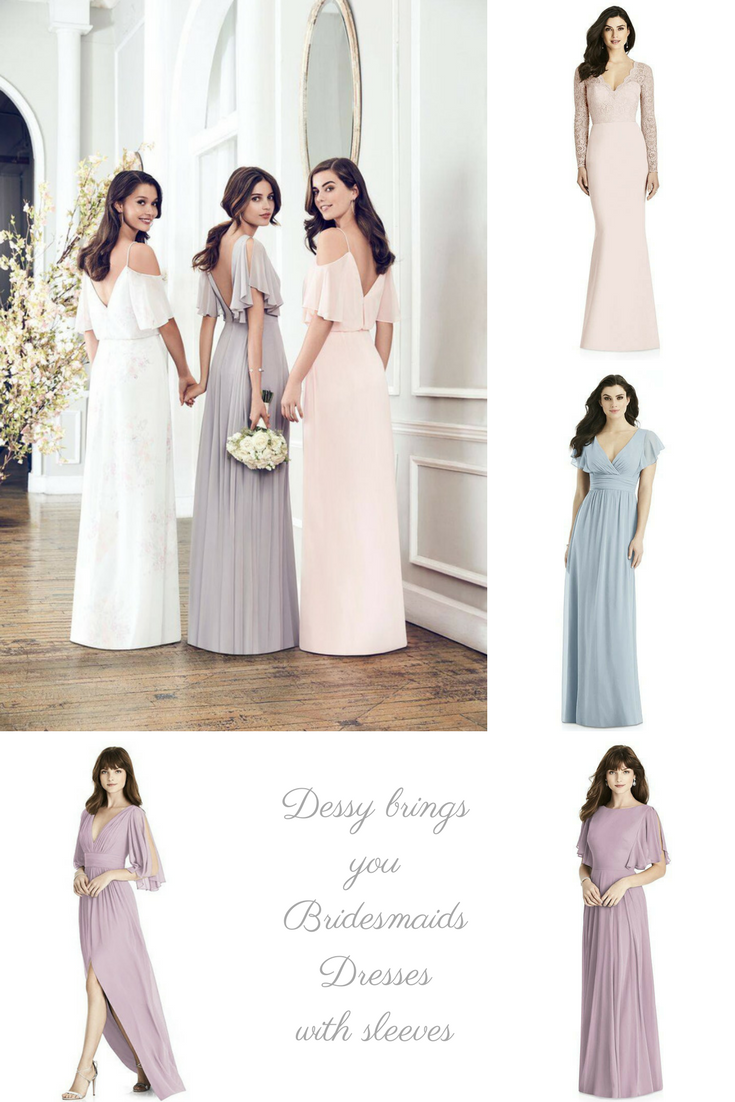 Just sometimes, you're in need of a little more coverage shall we say?
Maybe it's more appropriate at your wedding ceremony that shoulders and maybe arms are covered.
Maybe the weather's a little on the chilly side and you want your bridesmaids to be a little warmer.
Maybe some of your bridesmaids aren't too happy about showing off their upper arms.
Whatever the reason, you might be looking for bridesmaids' dresses that have sleeves.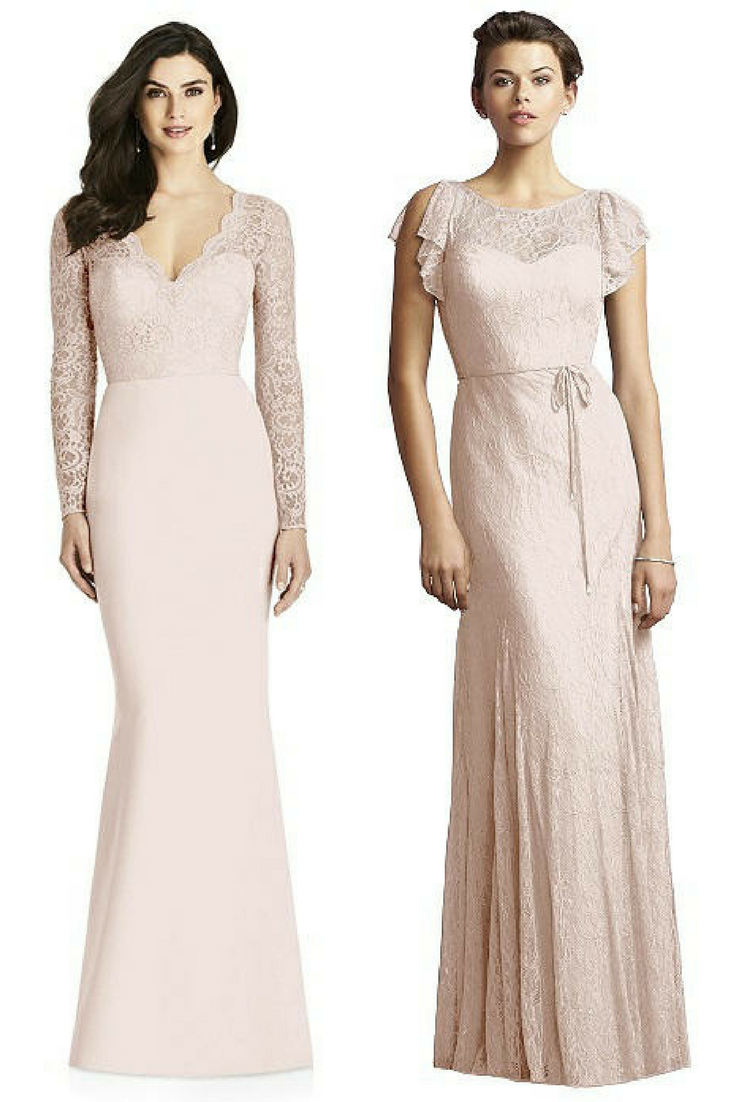 Which are just what Dessy has designed for you.
Take a look through our selection and you'll find beautiful frocks with long lace sleeves that work seamlessly with a beautiful bodice.
Or a long flowing sleeve that's slashed in the middle.
Maybe you fancy floaty chiffon sleeves, which flatter the upper arm.
Or maybe you're looking for a simple cap sleeve.
Or a draped sleeve that works with a high neckline.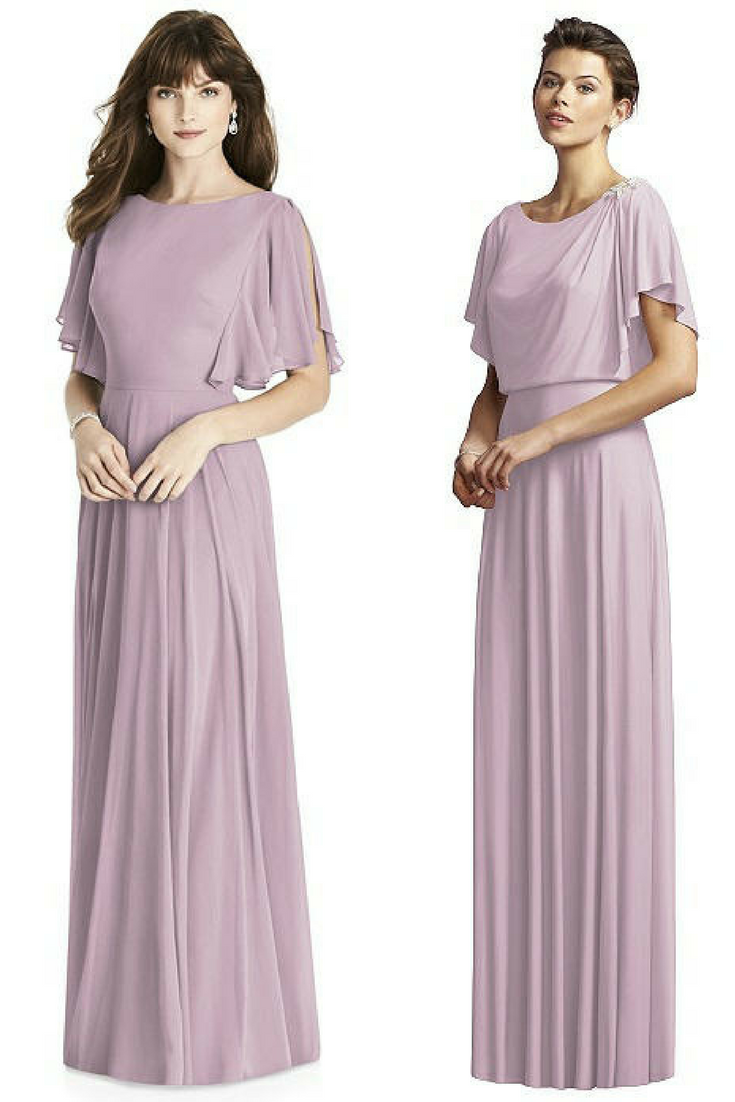 Well, Dessy has it all covered. And in some beautiful fabrics too - from filmy chiffons and elegant laces, through to soft jersey.
Maybe not all your bridesmaids want to wear a sleeve. In that case, creating a look that works throughout is no problem, as many of our gowns complement one another perfectly, as you can see from the designs above. And with many of our dresses available in the same shade, color matching isn't going to be an issue. We also have some beautiful wraps which work well as a cover up.

Which color for you?
As for the different hues on offer - you can browse through gentle pastels, romantic pinks and baby blues. Or look to enhance your neutral palette.
On the other hand, if you're looking for some dazzling colors which offer vibrancy, then you'll find our sleeved bridesmaid gowns in hot pinks, flame reds and rich purples.
So many pretty colors
That's because we know that every bride has a different vision of her own wedding day - and so we offer a real rainbow of colors to help you make your visual dream match up.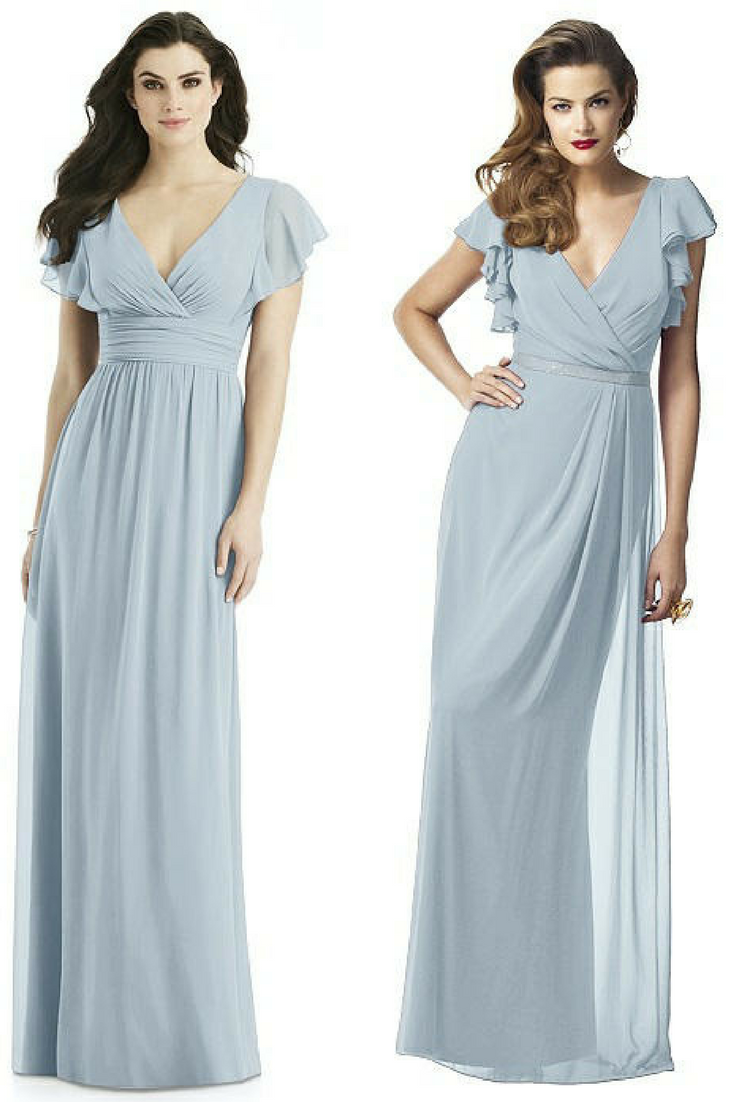 Discover all these styles shown and all the bridesmaids dresses with sleeves from Dessy here.