Add drama to your wedding day in all the right ways - with deep purples and reds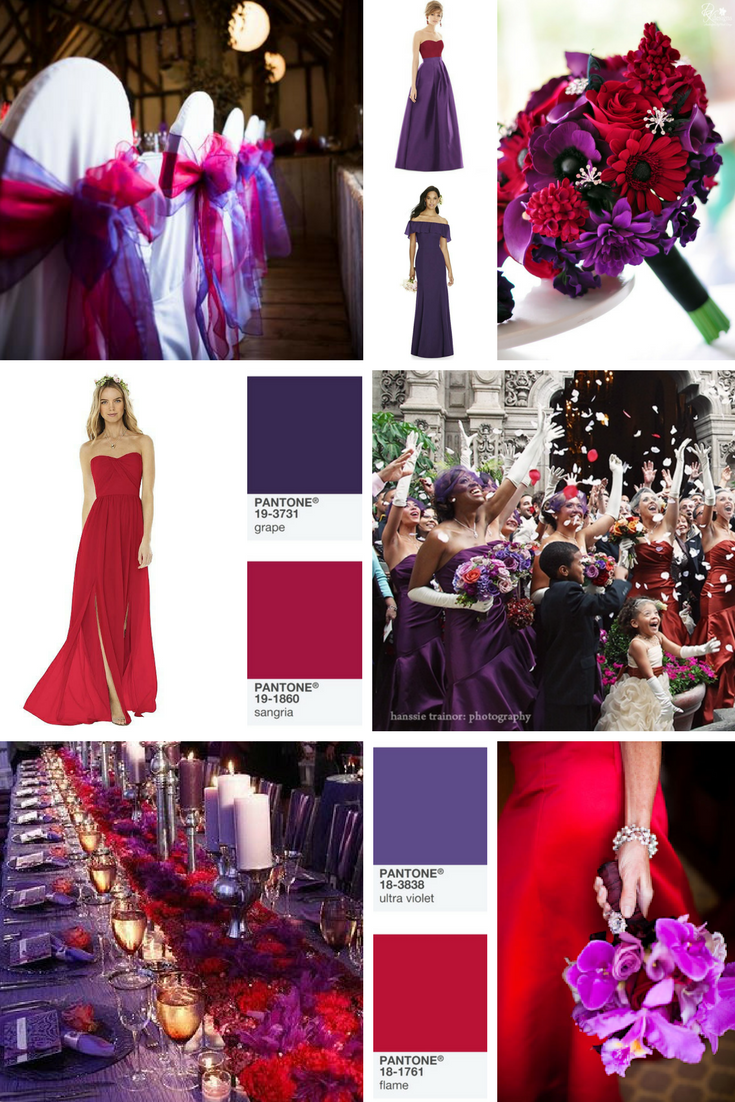 There is a reason why kings and queens over the ages have enveloped themselves in rich, dark reds and majestic purples - it is a color combo that just oozes opulence, warmth and a celebration of life.
And these colors are just perfect for fall or winter if you don't want to go down the russet, orange and earth shades route.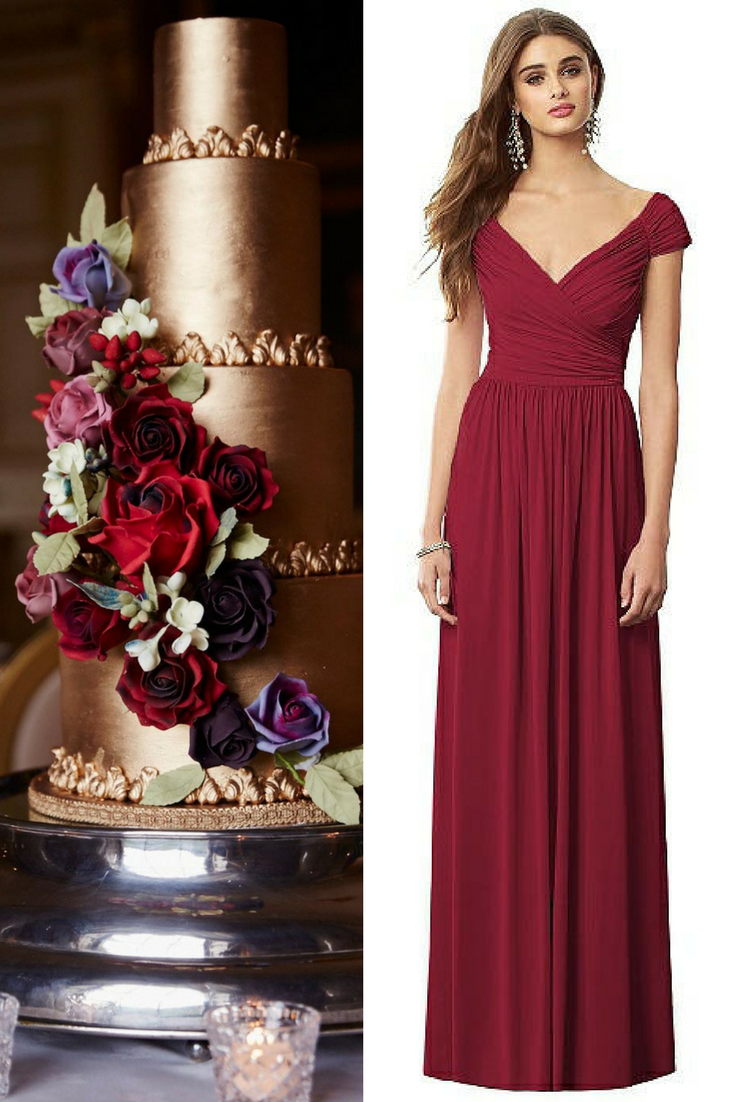 Image left Elizabeth Cake Emporium, After Six Bridesmaids Style 6697
Just look at the sheer exuberance captured in these ideas. You can also mix purples and red up with gold.
Dress one maid in a dark purple, the other in a striking flame red. (Or mix up the two shades with Dessy's clever collection of separates.)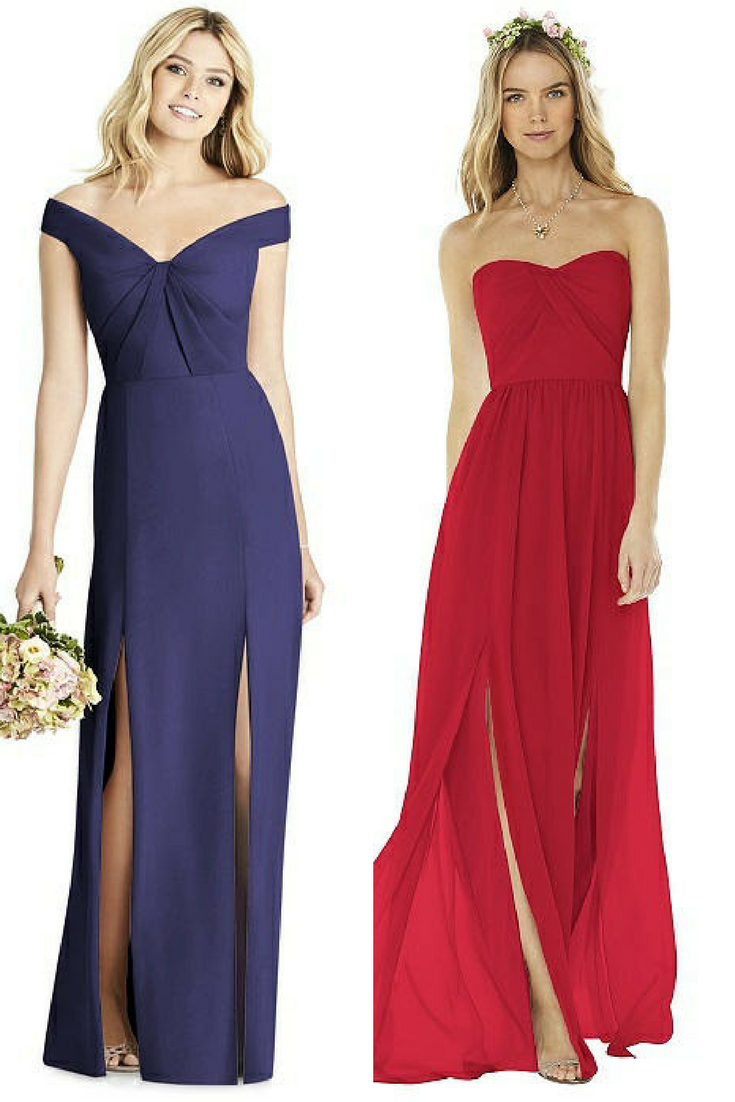 Left to right: Social Bridesmaids Style 8186, Social Bridesmaids Style 8159
Have trails of purple orchids and red roses festooning the lengths of your tables. Tie your chairs with alternating chiffons in flame and aubergine colors.
If you want to get this theme right, you have to work it to the full - it's not a choice if you're the shy, retiring sort.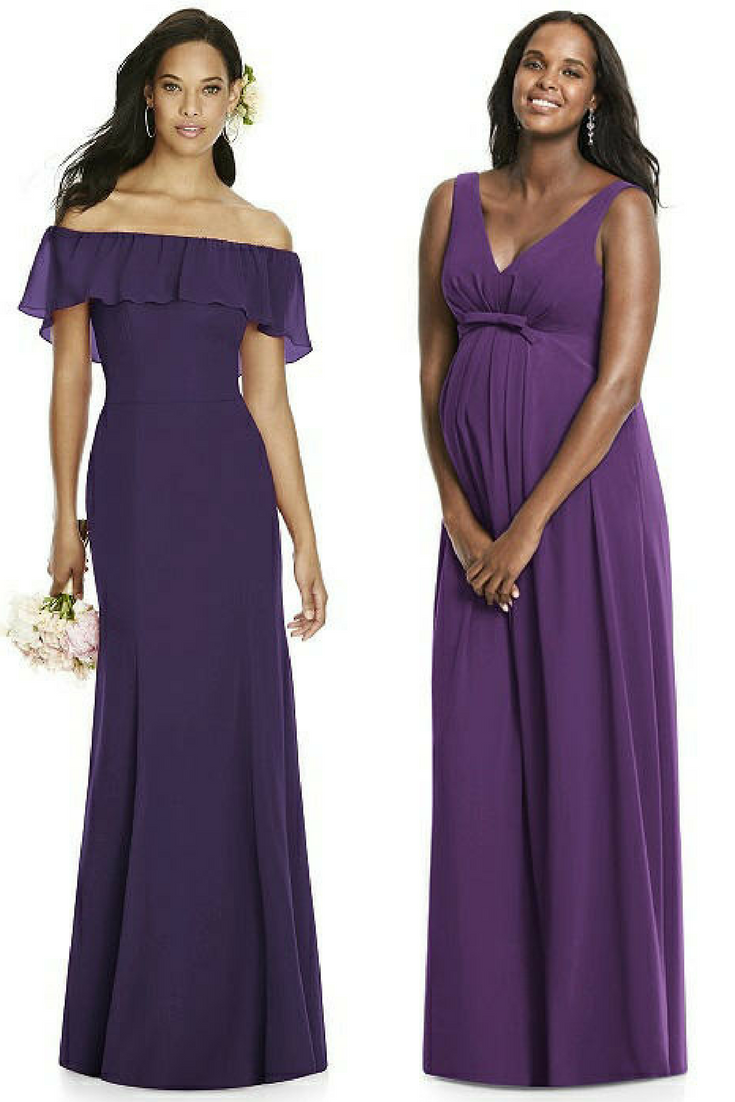 From left: Social Bridesmaids Style 8182, Dessy Collection Maternity Bridesmaid Dress M432
Browse through the different shades of Pantone purples and reds on offer. (The joy of using a Pantone color is that you can share it with your caterer, your florist, your stationer and know that you're matching everything up just the way you want it.
Other ideas for using purple and red
Let your bridesmaids wear purple shoes with red dresses (or the other way around if you prefer)
Carry a bunch of red roses and choose purple blooms for your maids
Wrap your red roses in purple ribbon
Let your bridegroom and his party get in on the act with purple cravats and vests (or may be red, or maybe mix up both colors, alternating between the groomsmen)
Drive off in a red car?
Talk to your florist about dark purple and red flower choices
Have dark purple petals interspersed with red for your wedding confetti
Maybe have rose and violet chocolate creams on your wedding tables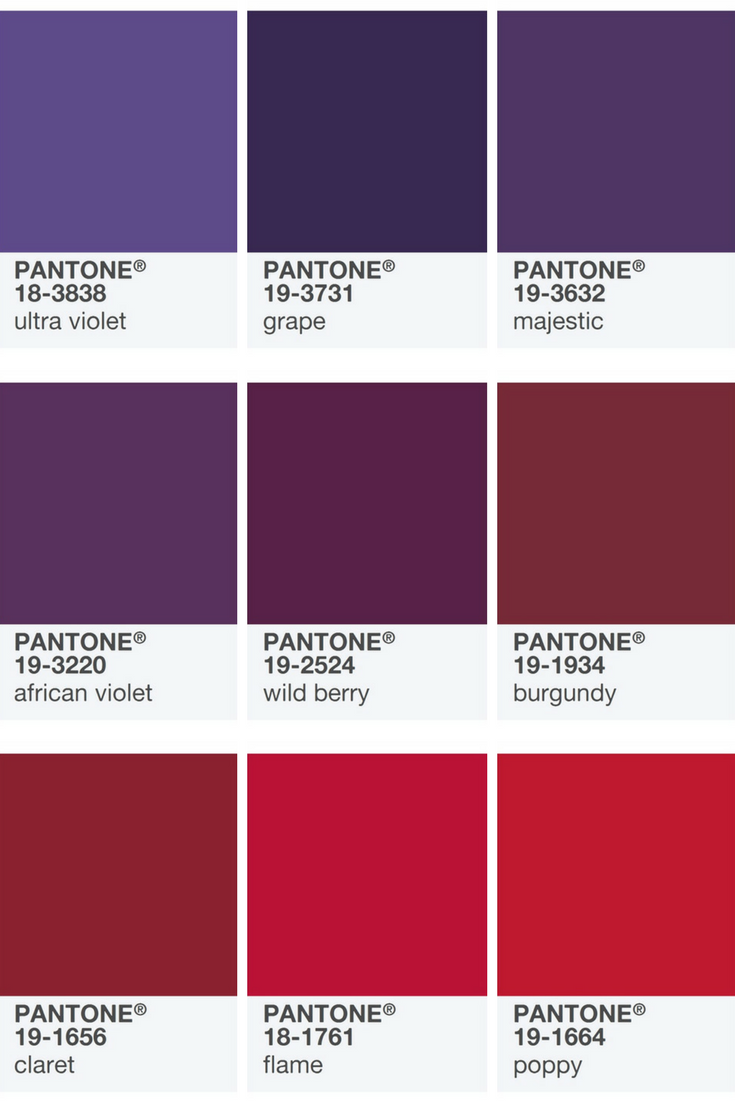 Just some of the red and purple shades you can choose for bridesmaid dresses from Dessy
Main picture image credits:
Tothebrideandgroomupdate.blogspot.com, linentablecloth.com, dkdesignshawaii.blogspot.co.uk