Love the look of one-shouldered bridesmaid dresses? Here's what you need to know before deciding.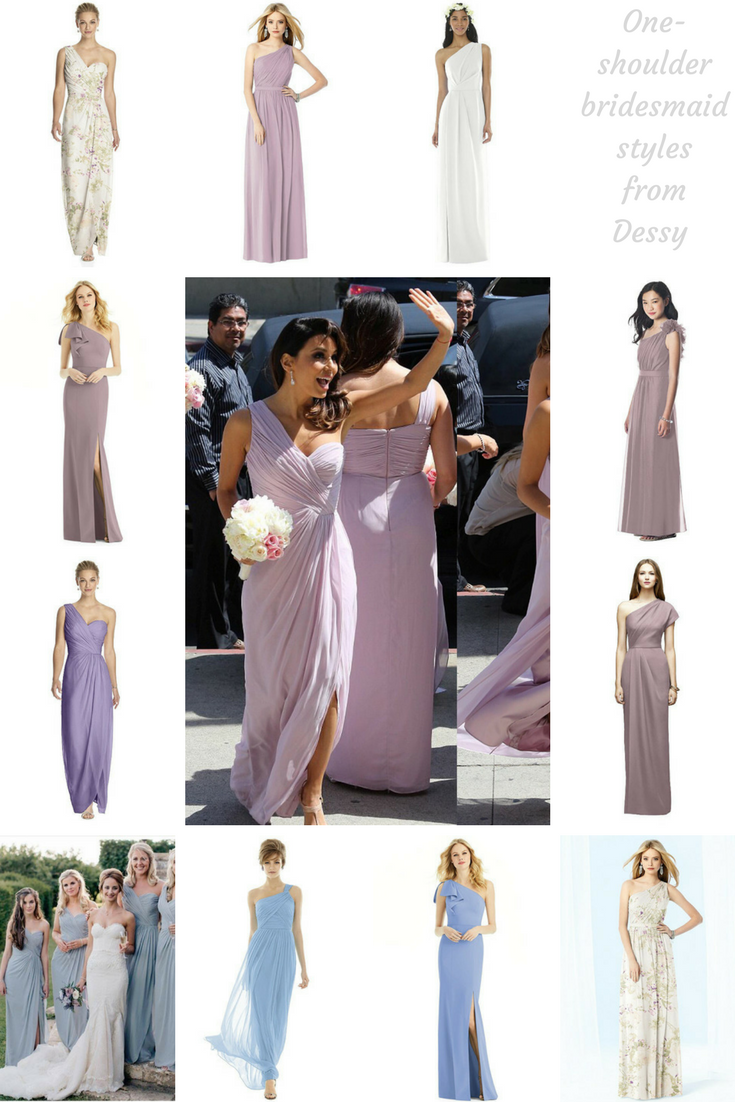 The one-shouldered gown style has never really gone away. In fact, if you think about it, it's been in vogue since the Ancient Greeks.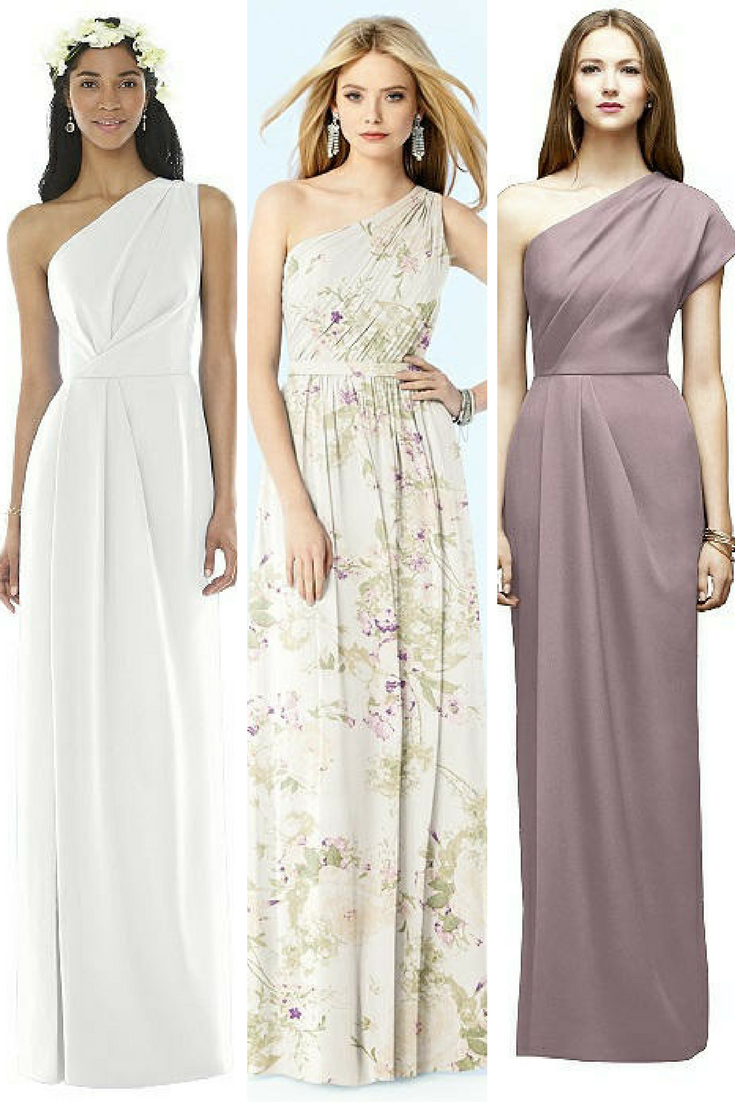 Images from left: Social Bridesmaids Style 8156, After Six Bridesmaids Style 6706 Blush Garden, Dessy Collection Style 2905
One-shoulder dresses are flattering, feminine and timeless. If you're happy for your maids to wear different necklines, then mixing in some one-shouldered styles will make some girls very happy. Here's what you need to know.
One-shouldered bridesmaids dresses will flatter girls with broad shoulders and athletic physiques.
You can choose a ruched or a draped style.
Think that only girls with a small bust can wear one shoulder styles? Then think again. Well-endowed girls can wear them too and in fact they offer more support than a strapless gown.
But if a girl has a smaller bust then a one-shoulder gown will flatter that too, particularly if it's ruched or draped.
Forget about wearing necklaces with this style. Instead opt for chandelier earrings or a statement cuff. Necklaces would just look untidy.
Depending on the effect you want, you can choose a style in a floaty chiffon or a sophisticated satin. Floaty chiffon one-shoulder styles would look amazing at a beach wedding.
If you are having an afternoon wedding, check out Dessy's cocktail style dresses that are shorter - but still in one-shouldered styles.
One-shoulder styles have been worn by some real style icons - Elizabeth Taylor, Princess Diana and more recently Emma Stone, Viola Davis, Penelope Cruz ...the perfect red carpet look.
A word of warning. Make sure you don't have any tanlines (same applies when you're wearing a strapless dress). Either tan evenly (in a strapless bathing suit) or use fake tan (a few days before so it doesn't mark your dress).
Dessy has a selection of one shoulder bridesmaid dresses in a myriad of different colors. Start taking a look here.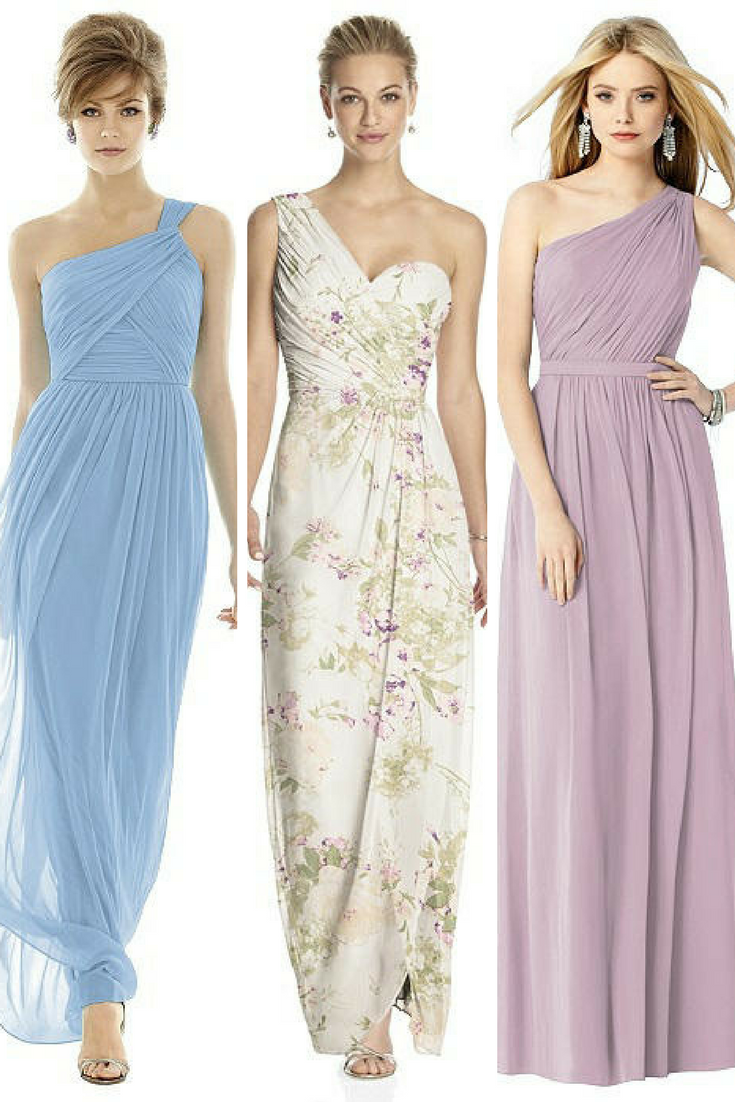 Images from left:Alfred Sung Style D691, Dessy Collection Style 2905, After Six Bridesmaids Style 6706After Six Bridesmaids Style 6706