10 photos to take of your bridesmaids that they'll LOVE (and so will you)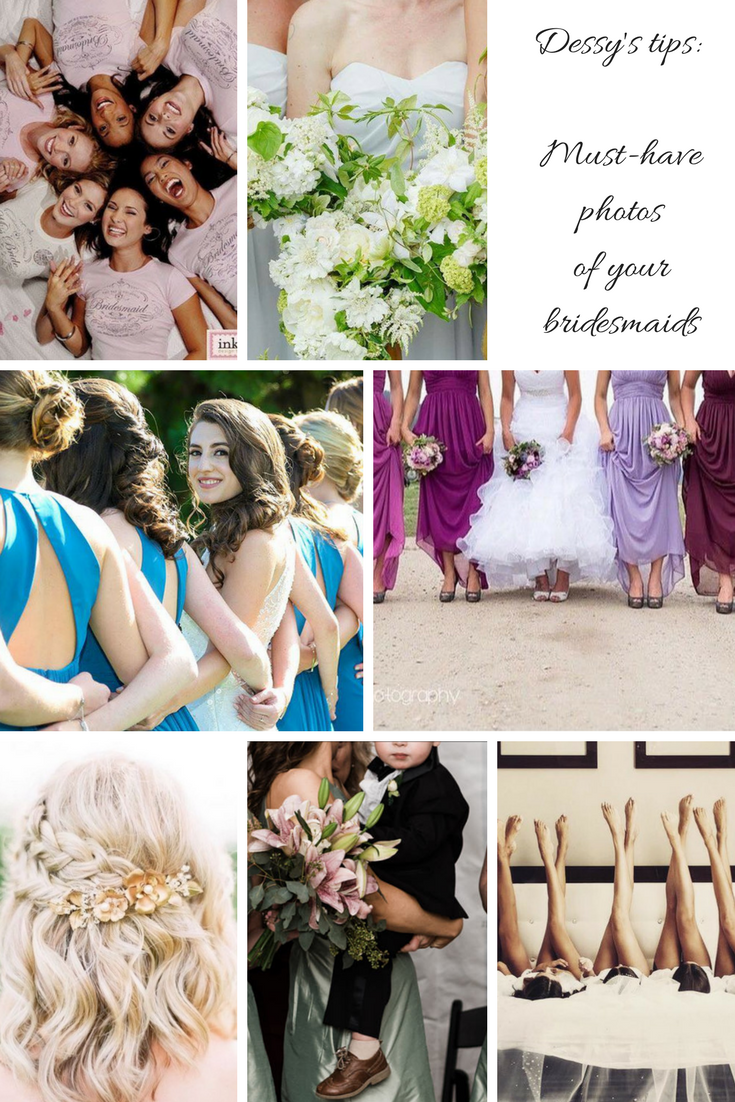 Okay, so you know which photos YOU want taken of your wedding day.
The Dress
Arriving at the ceremony
Walking down the aisle as a newly married couple
Cute flowergirls
And so on ...
But what about your bridesmaids? You might be thinking of the typical group shot with the wedding party before or after the ceremony but there are a few other scenarios that will make more memorable and original pictures.
Here are 10 to be thinking about ...
1. The view from the back: A shot of your bridesmaids linking arms from behind. It's all over Pinterest and offers a more casual yet intimate feel of the bride and her bridesmaids. Plus, if your girls have great detail at the back of the bridesmaid dresses you've picked out, you get to show it off.
2. Before the wedding: Pictures of the girls helping the bride, or getting ready if the bridesmaids are getting ready all together. Little details also include close ups of the hair, the face and details of the dresses.
3. Fun and crazy poses of bridesmaids: Girls just want to have fun! And they are when it comes to taking pictures, whether it's crazy group shots where each girl is making a different face or doing a different pose, it's all about having fun.
4. Details of your girls' shoes: If your girls are wearing pretty shoes, multi-colors of different styles, then a group shoe shot looks fabulous and saves the moment.
5. Down the aisle shots: Another popular photo are the girls standing alongside the bride. This isn't new, but you will find photographers shooting specific details like a facial expression or they will take an overview shot to include the bride, the groom and the bridesmaids looking on.
7. Pictures between pictures: While prepping the bridesmaids and the bride for the formal photos, photographers should take inbetween shots, of the girls laughing and talking amongst themselves or with the bride. This also provides a more intimate look and feel of what the day was like for everyone.
8. Hairstyles: Your girls will be looking their best and their hair is probably looking incredible. So make sure they get a memory of it to savour.
9. The seating plan for their table: Get your photographer to take a close-up of the seating plan for their particular table. And a photograph of the table itself when they are all sitting down.
10. You and your squad: You and your bridesmaids may have known one another a long time and been through a lot together. So make sure you also get that one traditional shot of the group to treasure. No bridegroom. No guests. Just you girls.
All photos taken from Dessy Facebook page