8 bridesmaid must-haves for the wedding day (and some will surprise you)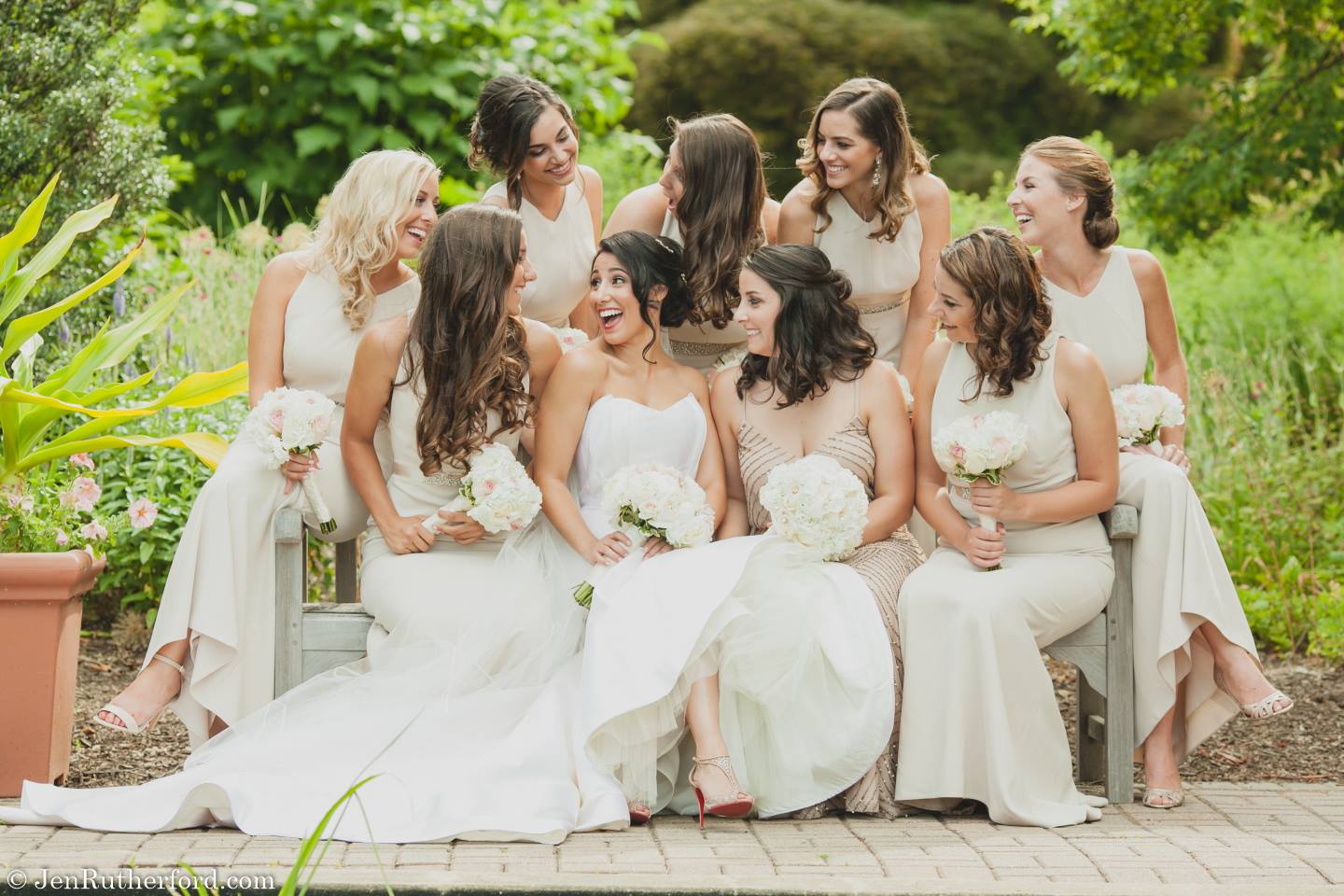 (Above: Style 6740 in Palomino)
Looking forward to being a bridesmaid soon?
Here are eight things you need to have in place before the big day - and some of them may surprise you.
1. Attitude
Let's start with attitude. You need to have the right one. Not just on the day itself but from the moment you agree to being a bridesmaid until you wave the newly weds off. This means being co-operative with the bride and what she may request of you, understanding that there are other bridesmaids and everyone's personality is different. If there is something you don't agree with, simply talk to the bride or the maid-of-honor calmly about it. The less drama the bride has leading up to the wedding the better.
2. Appointments booked
Get your hair, nails, make-up, pedicure and dress-fitting appointments in place well beforehand, so you get the time slots you want (and don't miss out on a beauty treatment). Don't wait until the last minute to pick up your dress from the dress shop, that adds stress for the bride.
3. Bridesmaid emergency kit
What? Don't panic, it's not as dramatic as it sounds. Bridesmaids need this stuff on the wedding day: Tissues, nail polish (and remover), safety pins, bobby pins, hair clips, hair spray, makeup, pain relievers, panty hose, deodorant, chewing gum, some snacks and most importantly water.
4. Flats for after the ceremony
We're not just talking about shoes for the wedding, those should be comfortable and be whatever the bride has asked you to wear. However, for afterward (and maybe the dancing) you'll want a pair of bridesmaid flats or flip-flops so you can relax at the party.
5. A free-ish schedule
The bride shouldn't expect you to be available for absolutely everything wedding-related (or she'll be in danger of being called a 'bridezilla'). However you should be available to her for dress shopping, the bachelorette party, wedding shower and any other details she may want you to handle.

6. A point of view
Your opinion and view on the bridesmaid dresses is important for the bride and other bridesmaids, so don't be afraid to tell her and the other girls what you think about certain styles. If you think that different necklines and lengths would suit better then say so.

7. Money
You could be spending a lot of money, from the dress, to the events and everything in between. Being a bridesmaid has a cost, so make sure that before you say yes, you have enough to shell out for what is asked of you.
8. Bustle technique
It may be up to you to 'bustle' the wedding dress. So take a bit of time to learn how to do it properly (and have a practise). It's always good to have a back-up in case the chosen bridesmaid can't do it.