What's Your Floral Wedding Style?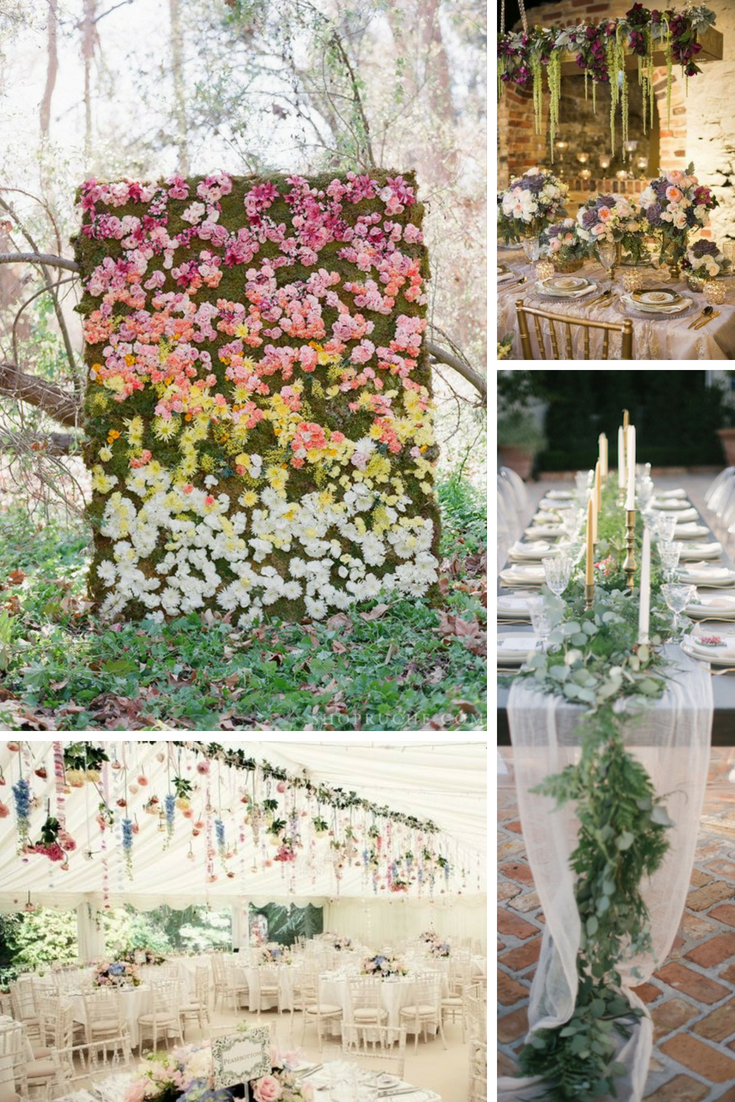 Trends in weddings come and go but flowers will always have their place with a bride.
Here are some of the floral wedding trends that are having a bit of moment. Scroll through and see which of these ideas appeals to you.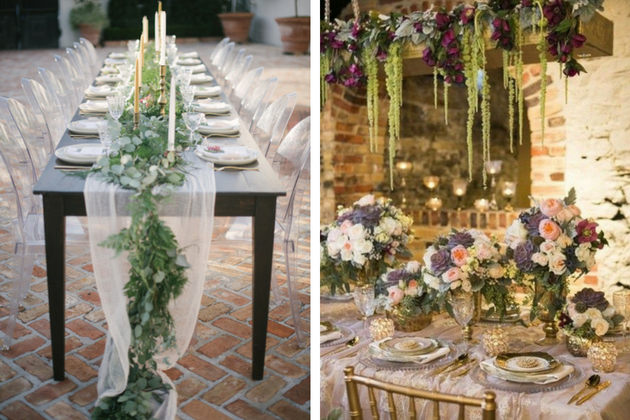 Greenery. If you're on a bit of a budget then this is the way to go. Greenery-inspired wedding decorations are everywhere and they look fabulous. Think long swatches of green branches and trailing leaves - comes in less expensive than flowers (and also wilts less in hot weather).
One of the keynotes at the Royal Wedding in May were the beautiful floral arches at St George's Chapel Windsor. White roses and greenery welcomed the bride as she walked over the threshold and it's said that white roses were one of Princess Diana's favourite flowers.
Floral arches look set to become even more popular as a result. They certainly provide the wow factor at a wedding venue and make the perfect backdrop for wedding photography.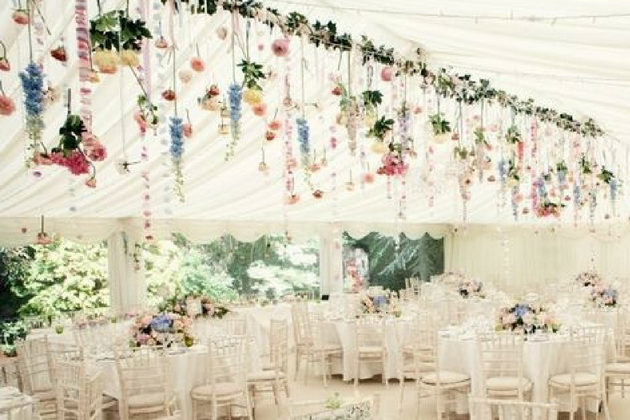 Don't forget the fourth wall. Ceilings are being celebrated and decorated as never before. Think of the space as like an extra canvas at your wedding. Adorn your marquee up above with strings of flowers or have a chandelier with flowers dipping down over your guest tables.
Wedding bouquets are getting smaller. Meghan had a handtied bouquet at her wedding that was minimal and discreet. If you want to to add an extra accent, ask your florist to tie it with a trailing ribbon.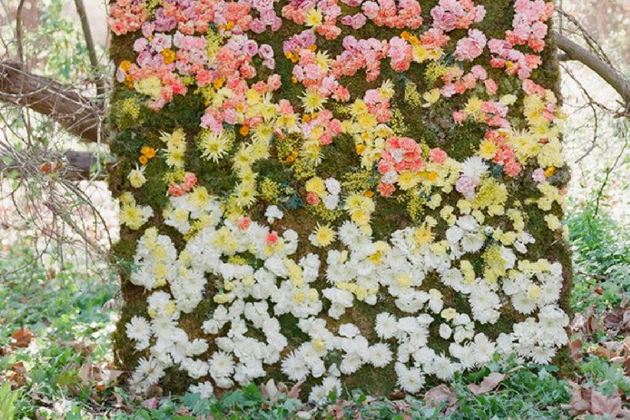 Living walls. Consider having a 'living wall' at your reception created entirely from flowers. It would look spectacular behind the bride and groom table. Or maybe at the entrance to your reception for photo opportunities. Or as a backdrop to your wedding cake table. Or a bar? Or a chill-out area.