How will YOU show your wedding guests to their tables? You're going to LOVE these ideas - and so will they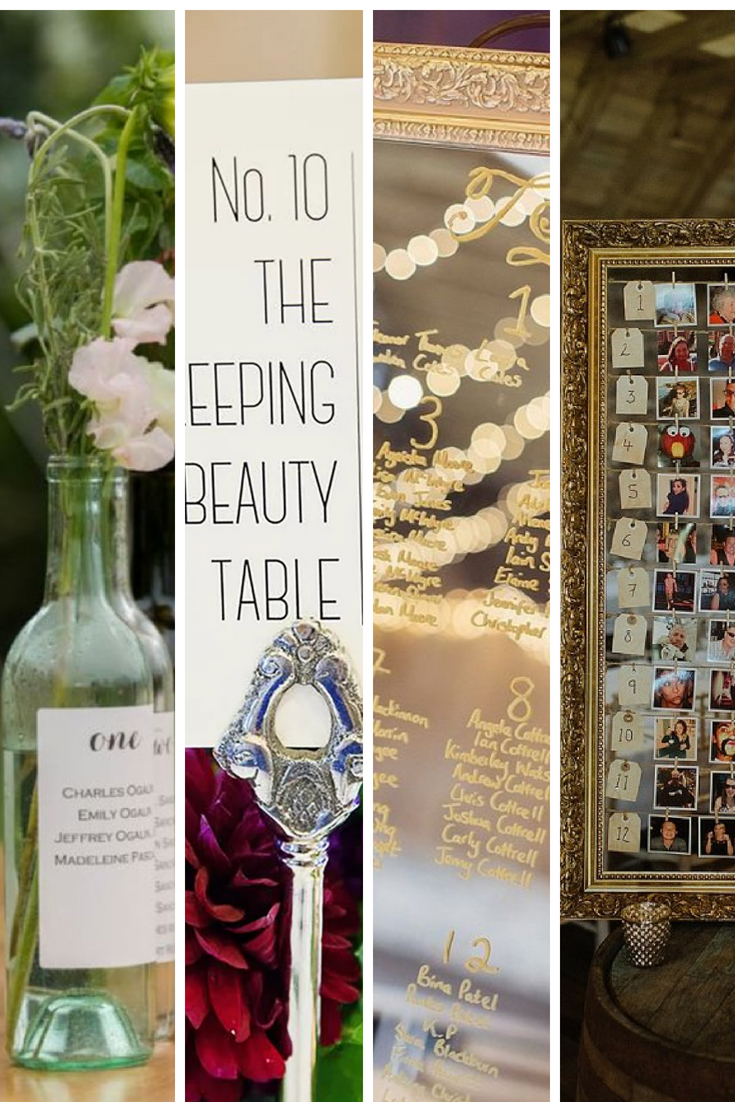 It wasn't so long ago that weddings followed a cookie cutter template.
You got married in a cream, ivory or white dress that was long, with a veil.
You wore shoes to match.
All the bouquets matched (although the bride's would be a bit different).
Invitations were always black and white script on card.
The wedding cake was always three tier (or more).
And so on ...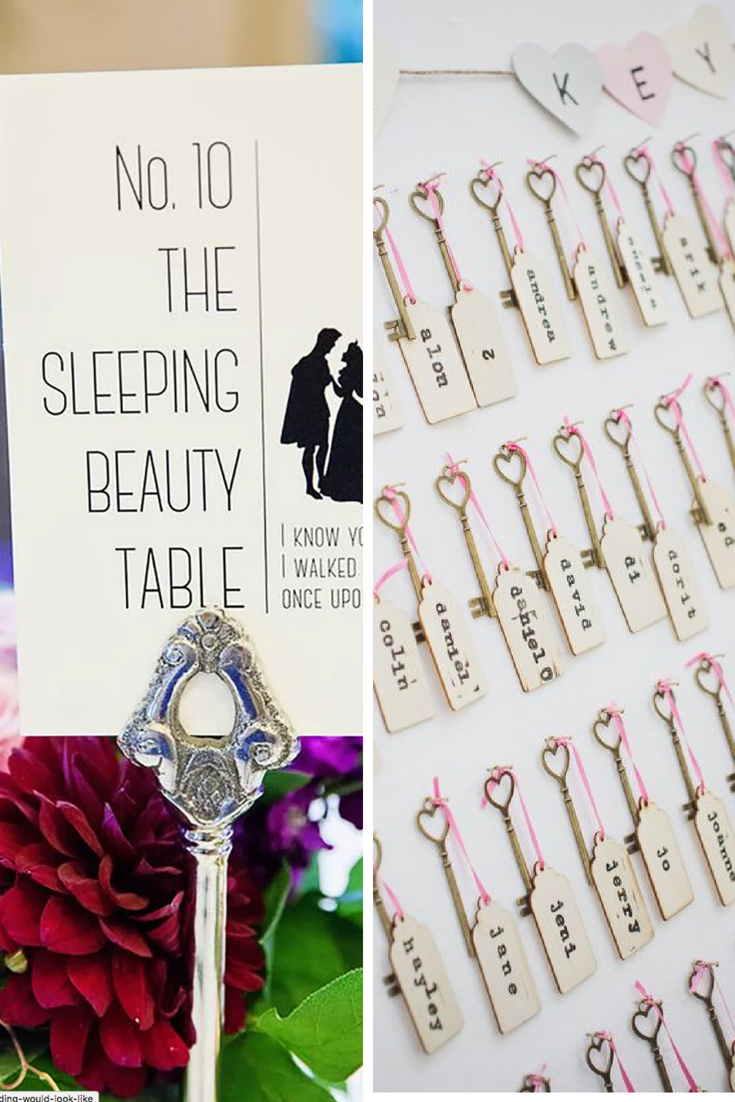 Image credits: Disney Weddings, Hester Lear on Pinterest
But thank goodness those days are gone and couples getting married now can express their personalities, rather than following a formula.
It's got nothing to do with budget either. If you're prepared to spend a bit of time and effort finding good ideas on wedding websites and Pinterest, you'll find plenty of inspiration and there's masses of wedding stuff you can do yourself.

Image credit: Brides Up North
So what's this got to do with your guests and seating plan?
Well, what we're saying is that you can also have a bit of fun with this most important part of your reception and make it real personal.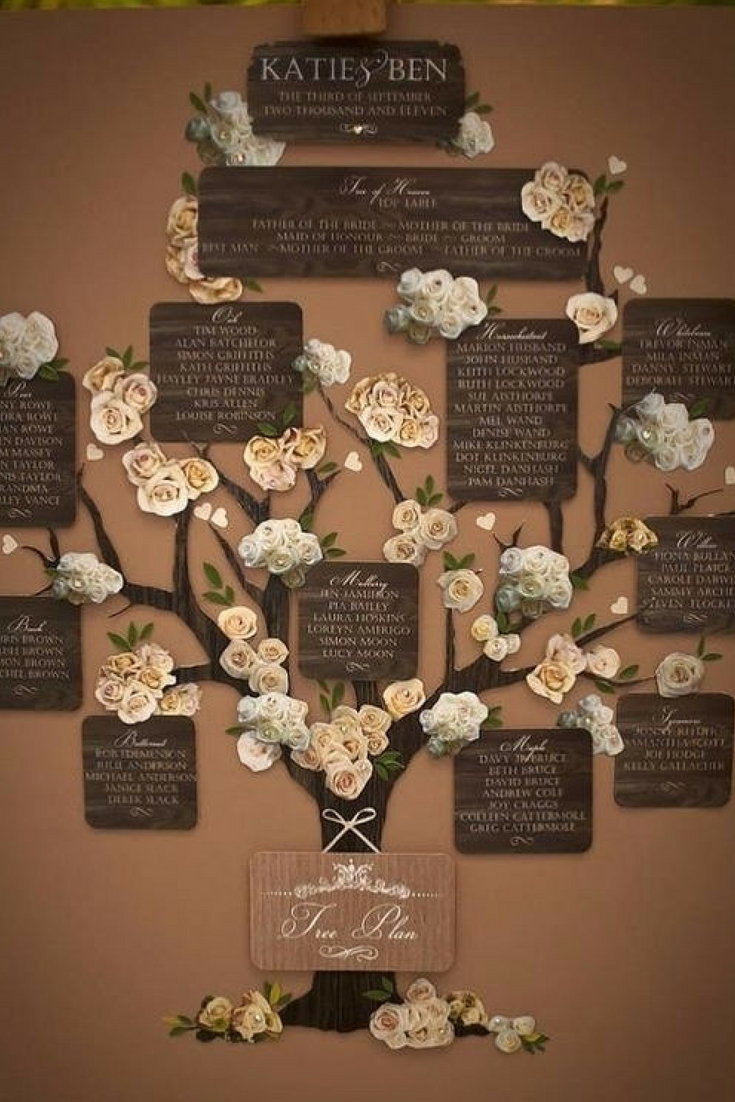 Image credit: Bodas.net
You could just hand it over to your caterers and have a standard board at the entrance to the reception ... but you might want to dress things up a little.
Instead of calling tables 1, 2 and 3 - think of some creatively themed table names. They could be the names of your favorite authors, athletes, artists, makes of car or places. So if you and your other partner have done a lot of travelling, the tables could be named after places you've visited: France, Italy, Greece, Bahamas ... you get the idea.
You could call them after your favorite Disney characters or favorite films ...

Image credit: June Bug Weddings on Pinterest
Here's a few ideas we've found on Pinterest to inspire you:
Find some old keys in a yard store or flea market and handwrite the table number and guest name
Find an old mirror and write up your seating plan in silver or gold pen (or ask a friend who's studied calligraphy to do it)
Get old photographs of your friends and put them alongside the table numbers. That will make everyone laugh when they see the board, that's for sure. Maybe some photos from your High School Yearbook?
Get some empty wine bottles, print up sticky labels with the guest names and paste them on the bottles. Fill with flowers. Voila and an instant table centerpiece too ..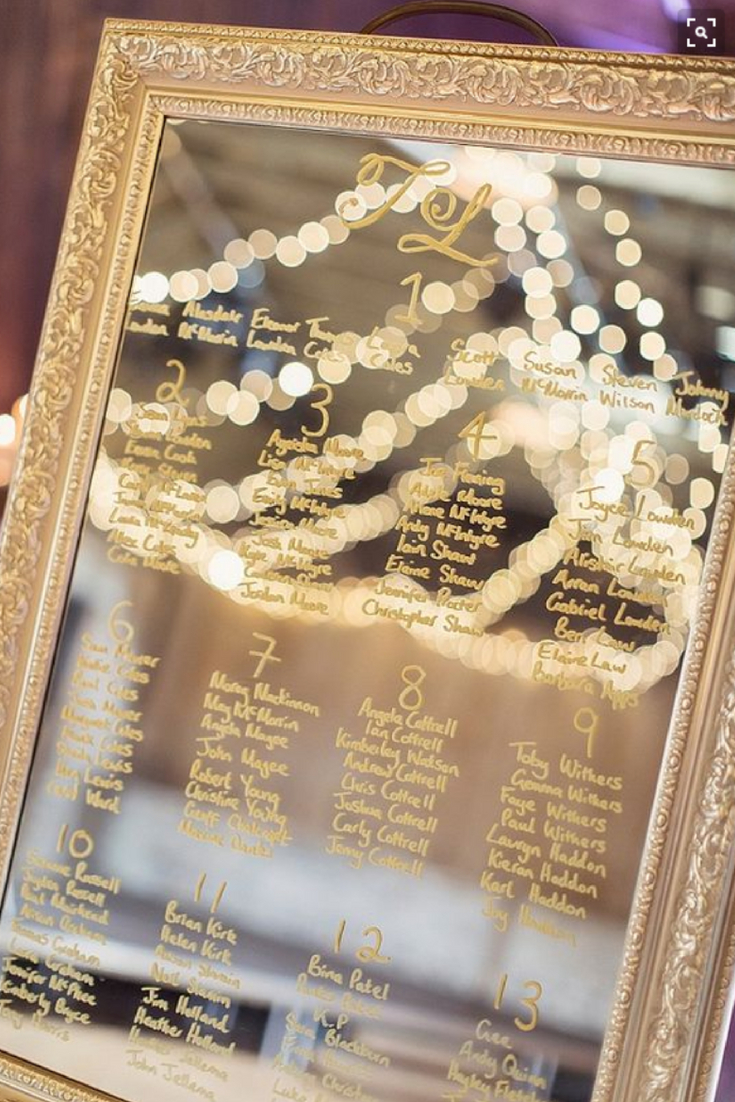 Image credit: Want That Wedding on Pinterest