Neutrals and earth tones ... naturally beautiful wedding colors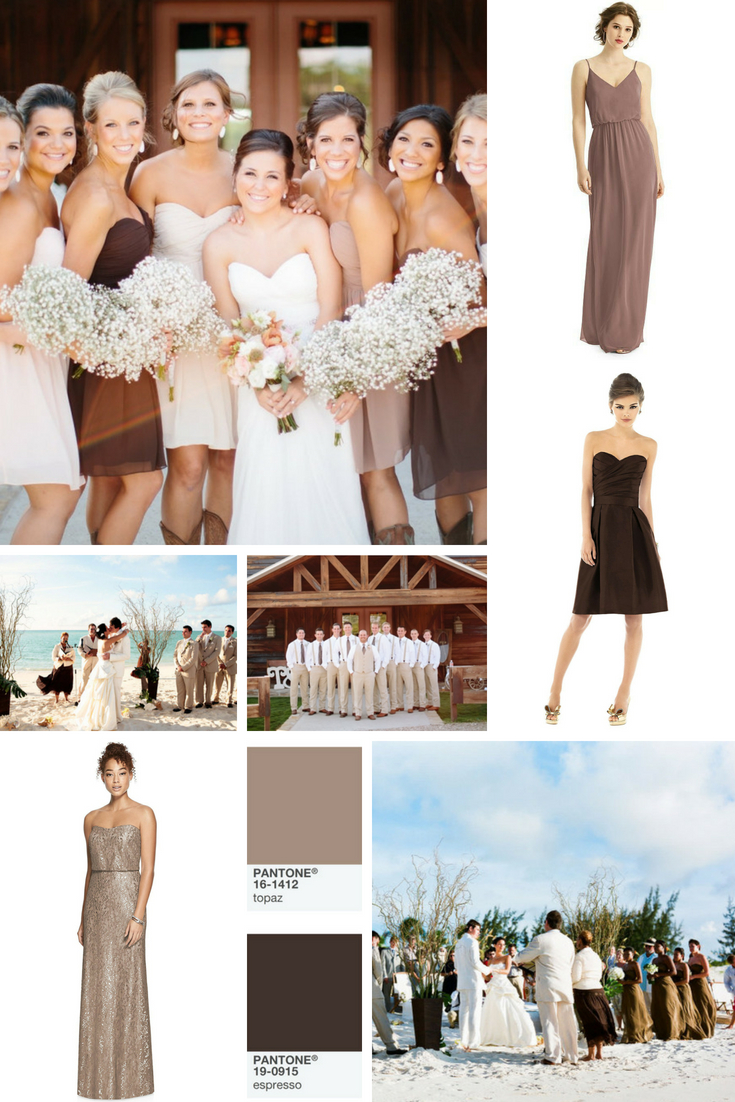 Think about the shades and colors that are found in the natural world and you'll realize that Nature doesn't get it wrong when it comes to blending hues.
To illustrate the point, we picked out two weddings featuring deep earth tones combined with neutrals - and we think you'll agree the color combo is perfection. Because there are so many shades of both, you can create a fabulous palette that will suit everyone's style and complexion.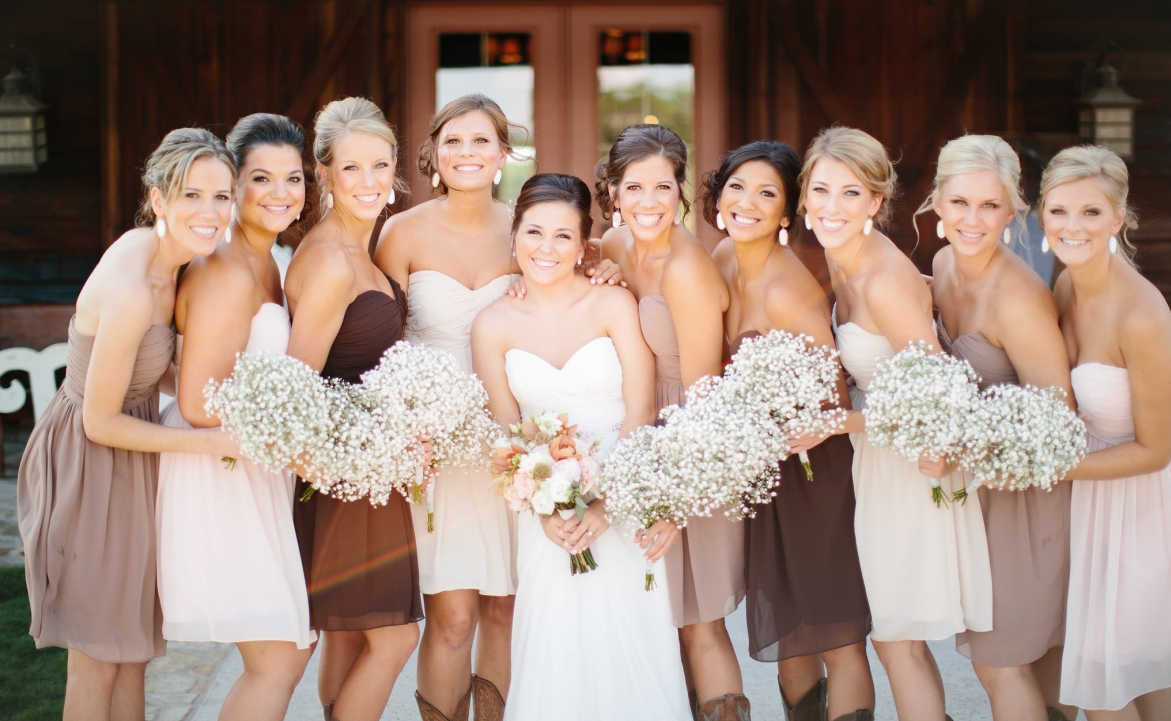 Coffee & Cream Wedding
The bride at the wedding directly above, photographed by the wonderful Tucker Images, chose a variety of earth tones and neutrals for her bridesmaids and just see how great they all look. She's chosen strapless gowns for all her girls - but you could mix and match the necklines as you wish. However, it's usually best to keep to one skirt length, whether you go for cocktail style or ground sweeping.
Beach Wedding
At this gorgeous beach wedding shown above, the groom and groomsmen are in cream and the bridesmaids in a rich brown - and set against that beautiful blue sky with the greenery waving in the summer breeze, the photograph taken by the talented Gia Canali makes you almost taste the salt in the air and feel the sand between your toes. Even the celebrants are working the colors.
The groom and the groomsmen are perfectly dressed for the beach in their neutral suits, color merging the two sides. (Check Dessy's similar men's classic summer suits.)
If you're having a beach wedding, remember to choose dresses for your girls that won't float up too much (because you don't really want any of your girls having a Marilyn Monroe moment at your wedding ceremony, do you).
All the ones we've picked out here by Dessy are suitably airy - but won't fly up in the breeze! You're looking for a breezy, fluttery effect but with some structure.
Left Alfred Sung Style D538, right After Six Bridesmaid style 1505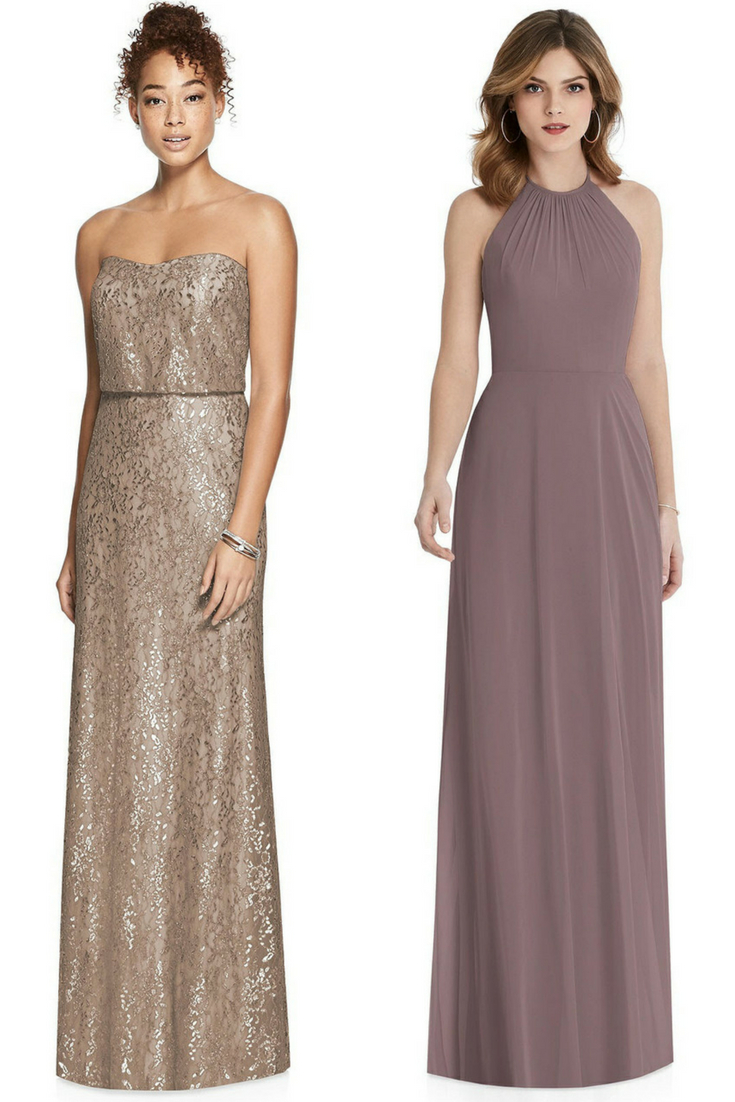 Left After Six Bridesmaid Dress 6786, right After Six Bridesmaid Dress 1515