How To Achieve Evening Elegance Without Dressing Your Bridesmaids in Black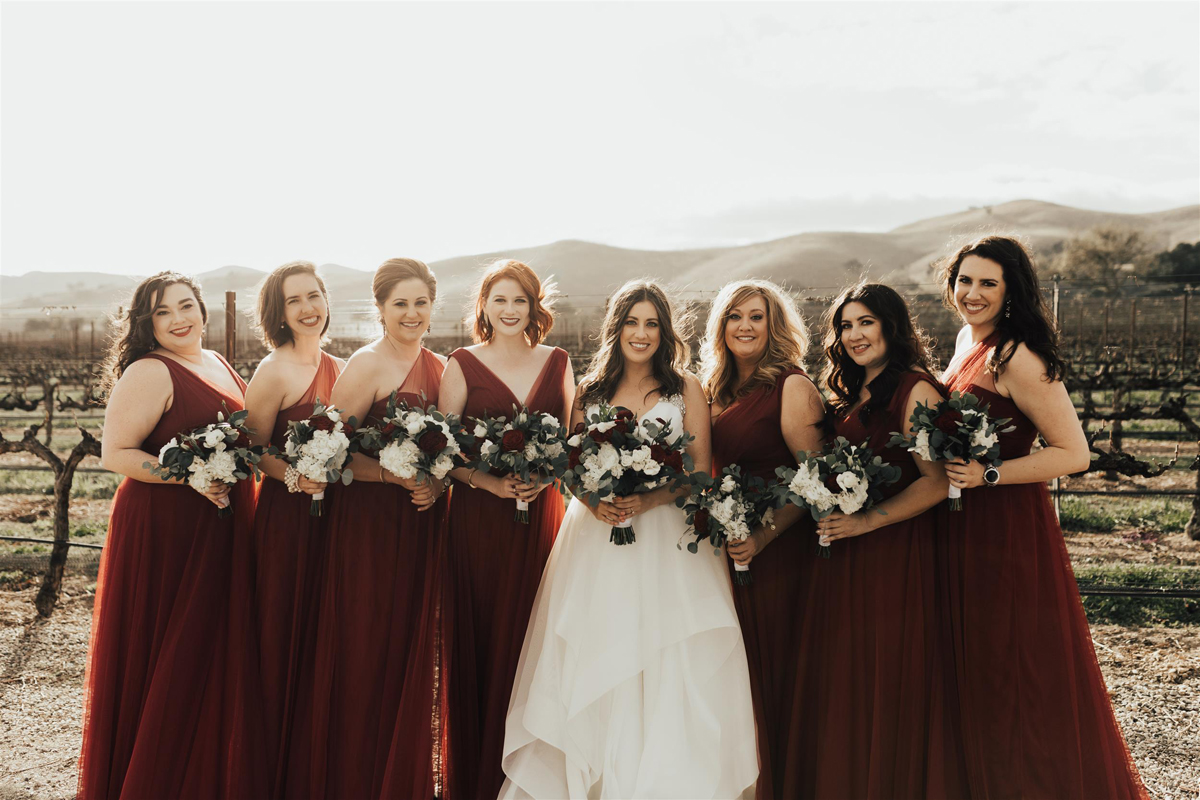 #DessyRealWeddings - Bridesmaids Color: Burgundy; Photographer: Katie Palin Photography
So you're having an elegant evening wedding, and you want your bridesmaids to look chic and classy. But you don't want them to wear black. Maybe you're a little superstitious about the color. Perhaps you find it a little draining on some skin tones. Maybe ... you just plain don't want to.
Well, there are plenty of alternatives to black that offer evening elegance and grace.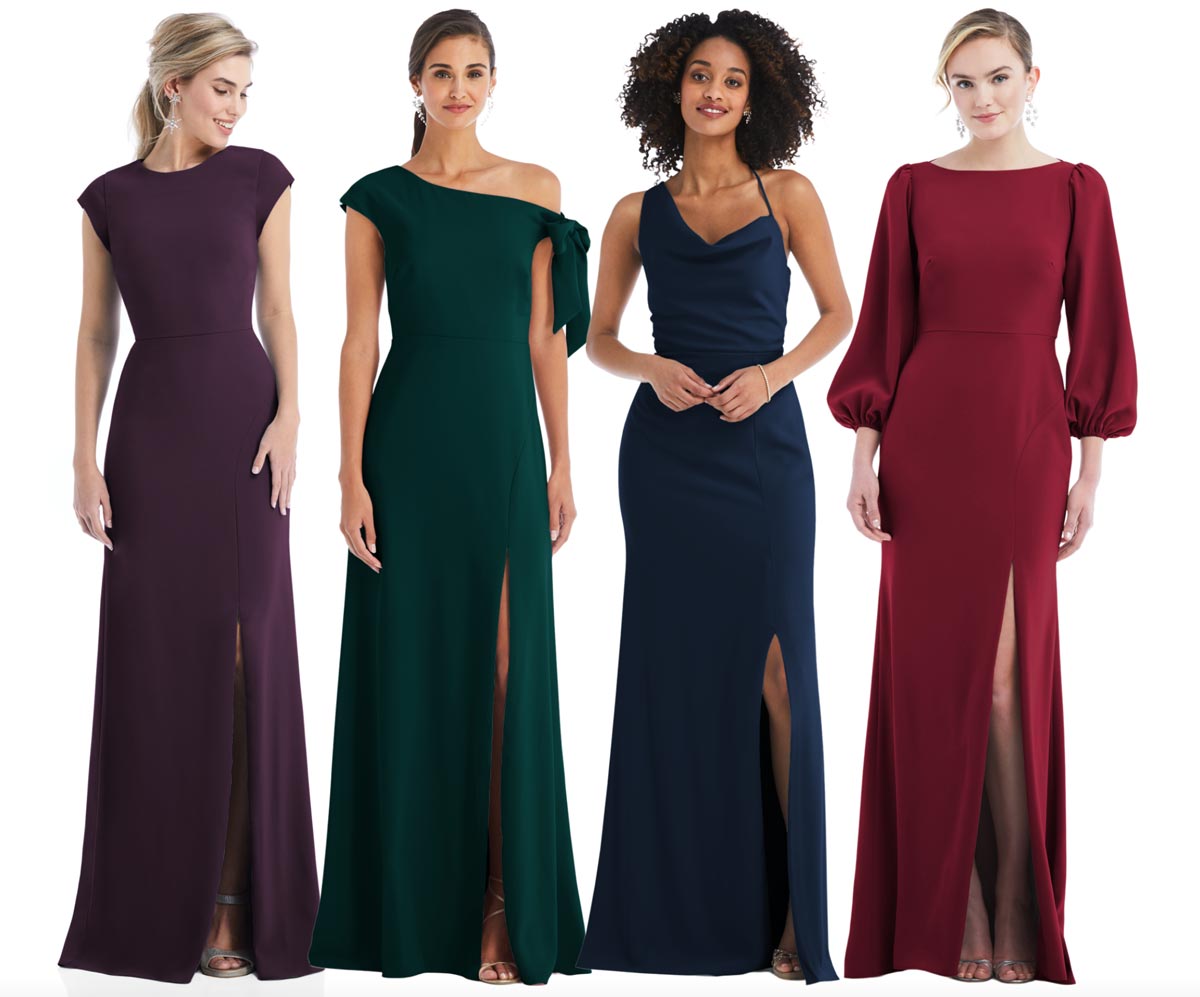 Think about different shades of drama.
If you want the drama of a dark shade, there are plenty of jewel-tone hues to consider: a deep midnight blue, lux aubergine or rich burgundy. Perhaps an eye-catching ruby red or the darkest of dark evergreen.
Think texture and opt for a luxurious fabric. Choose glittering sequins and dazzle from day into night. Or pick sumptuous, glossy satin. Your maids will feel like royalty wearing one of these bridesmaid dresses!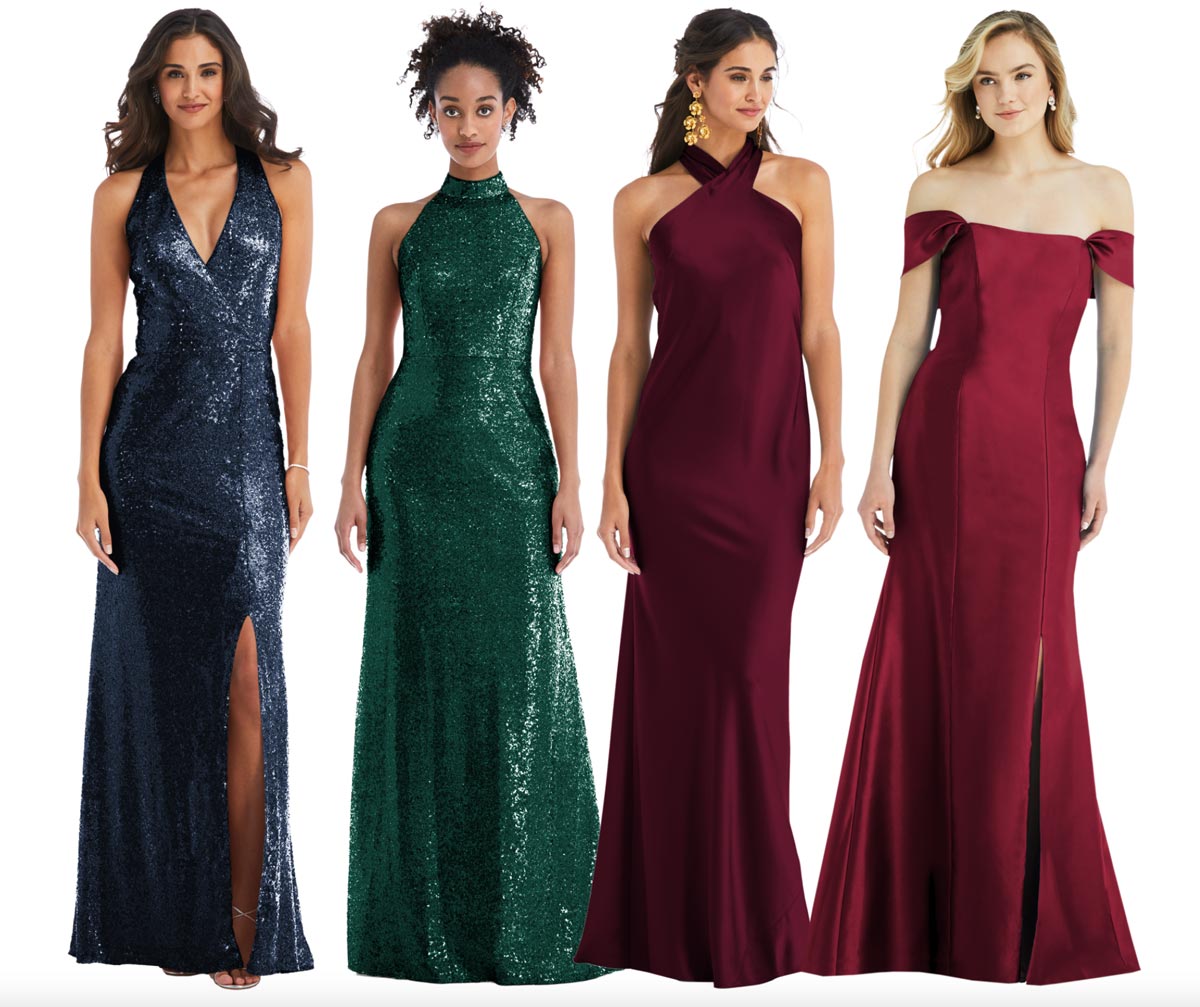 A dress your maids will want to wear again and again.
One of the advantages of choosing a bridesmaid dress in a dark color suitable for evening nuptials is that your maids will want to re-wear it wherever they can. These dresses aren't going to linger in the closet unworn. They're much too glamorous!