Making the Most of Your Wedding Wardrobe: 5 Ways to Re-Wear Bridesmaid Dresses
Once the bride's big day has come and gone, you might be left wondering what you are supposed to do with your bridesmaid dress. After all, you paid good money for it. Is your dress doomed to hang in your closet for all eternity?
Not necessarily! While it might seem as though your bridesmaid dress is destined to collect dust, there are plenty of ways to make it useful once again. Don't believe us? Here are some ways to re-style your bridesmaid dress and get more mileage out of it:
1. Wear to Black Tie Events
If you don't have an evening gown for formal events, why not make your full-length bridesmaid gown be your go-to? Many bridesmaid dresses, especially long bridesmaid dresses, fit right in at black tie events.
In fact, you're probably more in danger of being underdressed than anything else. If you need to dress up a bridesmaid gown in a hurry, wear a long, elegant necklace, bracelet or carry an elegant clutch to take it up a notch.
Just remember to keep wedding guest color etiquette in mind. Wearing your ivory bridesmaid dress at another pal's wedding isn't going to win you any favors.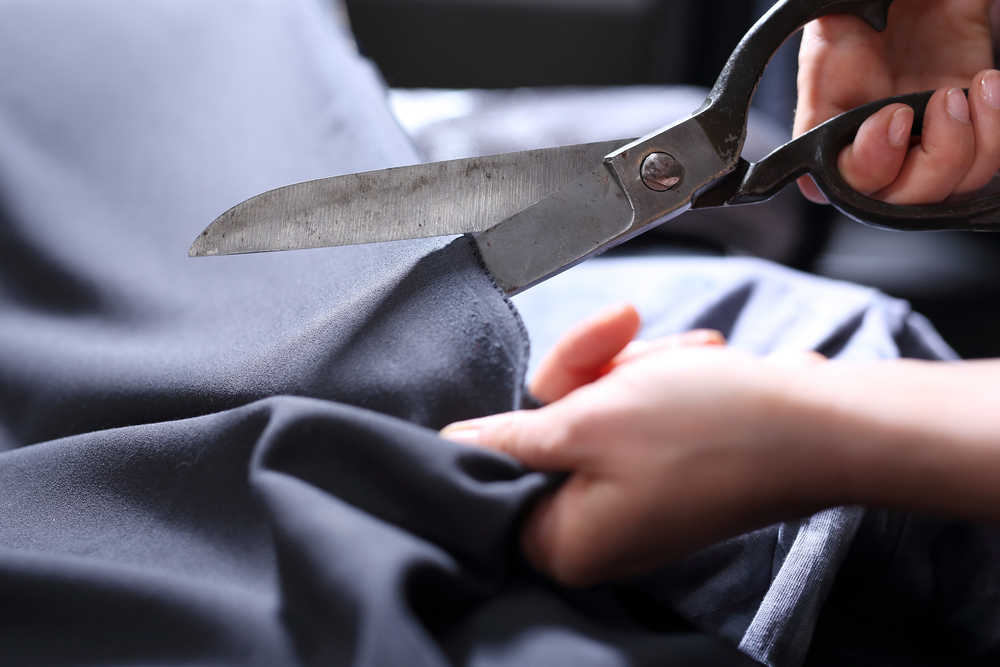 2. Find a Tailor
If the bride insisted on having her maids buy expensive dresses, hiring a tailor to shorten your dress could be well worth the money. Shortening a bridesmaid dress will make it more casual, which opens more opportunities for you to wear it.
If you're willing to take the risk, consider having a tailor make your dress into separates for a bold look. This will give you a formal top and bottom that can be easily mixed and matched with other separates, depending on your preferences.
3. Dress It Down
Need to make your bridesmaid dress appropriate for a casual outing? You can easily dress down a lace bridesmaid dress by pairing it with boots and a jean jacket. A leather jacket works too.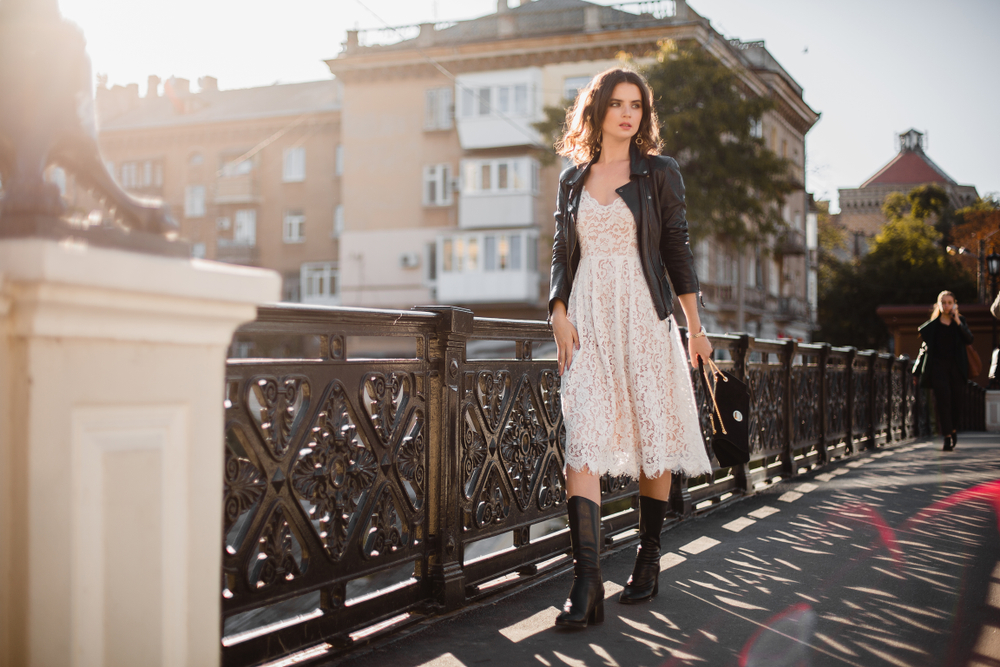 Another super simple way to dress down a bridesmaid dress is by cinching the waist with a casual belt. It's amazing how a simple accessory can completely change the look of your entire outfit.
4. Layer It with a Knotted Shirt
Another way to effortlessly dress down your bridesmaid attire is by tying a button-down t-shirt over it. Although it sounds sloppy, it can look extremely well-done and stylish when executed correctly.
Even if you don't use this move for your bridesmaid dress, learning how to knot your clothes will come in handy eventually. With this style move, you can take a boxy t-shirt and use it to accentuate your waist in a chic skirt or dress.
5. Dye It a Different Color
Got an ivory or blush dress that is difficult to wear for certain occasions? Dye it a different color that will suit you better. A dressmaker or dress-dying service might be able to do this, depending on the fabric of the dress.
If your dress was expensive, this option is completely worth it. You can transform that hard-to-wear gown into a total stunner that works with your skin tone and personal style.
Additional Ways to Re-Use Your Bridesmaid Dress
So, you already have an evening gown, you don't want to pay for it to be tailored and it's not an easy gown to dress down. What are your options?
Anything is better than allowing it to collect dust in your closet. To prevent your bridesmaid dress from being unused and forgotten, here are some ways to give it a second chance:
Lend It to a Friend — Check with your friends and see if they could use your dress for anything. During wedding season, it's likely that you and your friends will exhaust all your dress options. You never know; they might jump at the opportunity to wear a new dress that they don't need to pay for.
Donate It — Perhaps you can't use your bridesmaid dress for anything, but someone else might find a use for it. Donate it to a local nonprofit organization and let some high-schooler buy it for prom.
Sell It — If your dress was super pricey, you may not be thrilled to eat the cost. In this case, you can always try selling it on eBay or Craigslist. Don't want the hassle of selling it? Have a consignment shop do the selling for you.
A Fresh Take on an Old Dress
After months of trying on bridesmaid dresses and alterations, it would be a shame to let your dress collect dust in your guest bedroom closet. Before you put your dress away in storage, try giving it another lease on life with one of these re-usable methods. Even if you can't find ways to wear it yourself, someone else might fall in love with your dress.