Choose the Shoe: 4 Things to Keep in Mind When Picking Out Wedding Shoes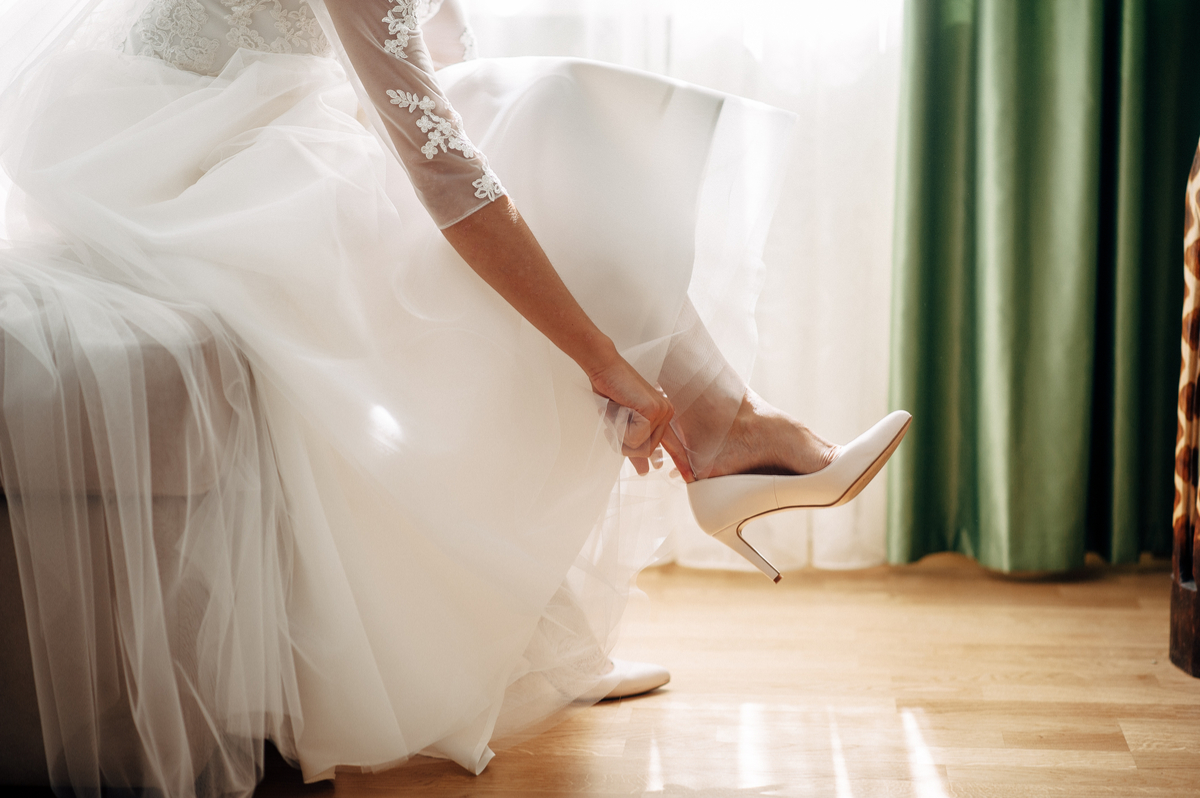 Now that you have the perfect dress, picking out your wedding shoes is probably next on your long list of wedding to-dos. From ivory pumps with pretty embellishments to casual Converse sneakers with a pop of color, your shoes can help you show off your personality and tie together your wedding day look.
Even if your shoes will be hidden by your dress, you don't want to take this bridal accessory for granted. Not only is your comfort level at stake, but you can also count on your photographer wanting a glamorous shot of your wedding shoes on your big day.
So, how do you choose the perfect wedding shoe that checks off all the boxes? Here are a few things you should keep in mind before you say "I do" to the shoe:
1. The Venue
Before you fall in love with a wedding shoe style, always consider your wedding venue first. Are you getting hitched on the beach? If so, those gorgeous velvet heels probably won't fare well in the sand. Instead, look for a pair of sparkly bridal sandals that will make walking in sand easier while still giving your feet a touch of glam.
Are you getting married in a rustic barn or a garden? Heels can get stuck in grass and mud easily, so be sure to think carefully before you buy your dream high heels.
2. The Season
You'll also need to think about how the weather might affect your shoe choice. For example, if you're getting married in the spring, keep in mind that mud and wet grass may make walking difficult. Even if you're a pro at walking in heels, bring a backup pair of wedding flats just in case you need them.
During the winter season, closed-toe shoes are pretty much a no-brainer (unless you want to freeze your toes off). Look for a chic pair of wedding booties or closed-toe pumps that will shield your toes from the cold — bonus points if they can be worn again post-nuptials!
3. Your Dress Style/Length
When choosing a wedding shoe style, look to your dress for guidance. Is it made with lace or pearls? Find a shoe that complements your dress by looking for similar details.
Also, don't forget to take your dress length into account. If your dress is short enough for your feet to show, you'll need to pay extra attention to the style of your shoe. Here are a few of our favorite shoe style options for brides who want to show off their footwear:
If you don't want to wear heels, find a pair of sleek wedding flats instead. While the styles below may not offer height, they can bring a touch of glam to your wedding day look:
4. Your Comfort
Above all else, your wedding shoes should be comfortable. Even if you plan to switch them during the reception with a comfier pair of flats, you'll still be spending a few hours in them leading up to and during the ceremony. Don't let the intricate beading and sparkly gems be the deciding factor in your choice of a wedding shoe.
Wedding Shoe Mistakes to Avoid
Forgetting to Break in Your Shoes — Before the big day arrives, don't forget to wear your wedding shoes around the house a few times to break them in and make them more comfortable. If you're taking dance lessons for your wedding day, consider wearing them to a few sessions.
Buying Low-Quality Shoes — Unless you want painful blisters at the end of the night, don't skimp on your wedding shoes. You'll be distracted by the pain on the biggest day of your life.
Not Buying a Backup Pair — No matter how much you love your wedding shoes, it never hurts to have a backup pair of wedding flats just in case. You never know when a shoe heel might break or if bad weather suddenly makes walking in heels dangerous.
Finding Your "Sole" Mate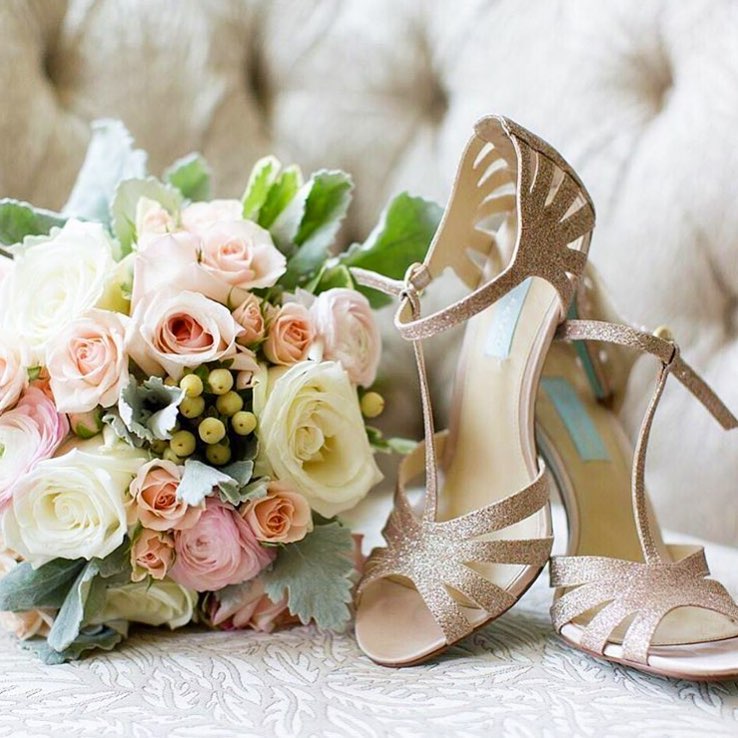 Out of all your bridal accessories, your shoes deserve extra focus and attention. On top of being comfortable and stylish, your wedding shoes should also reflect your personality and wedding-day style.
While you should keep the above tips in mind, don't forget to have fun as you shop for wedding shoes. Bring your bridesmaids along, try on some whacky shoes and remember that you only get to do this once!