Everything You Need to Know About Loop Bridesmaid Dresses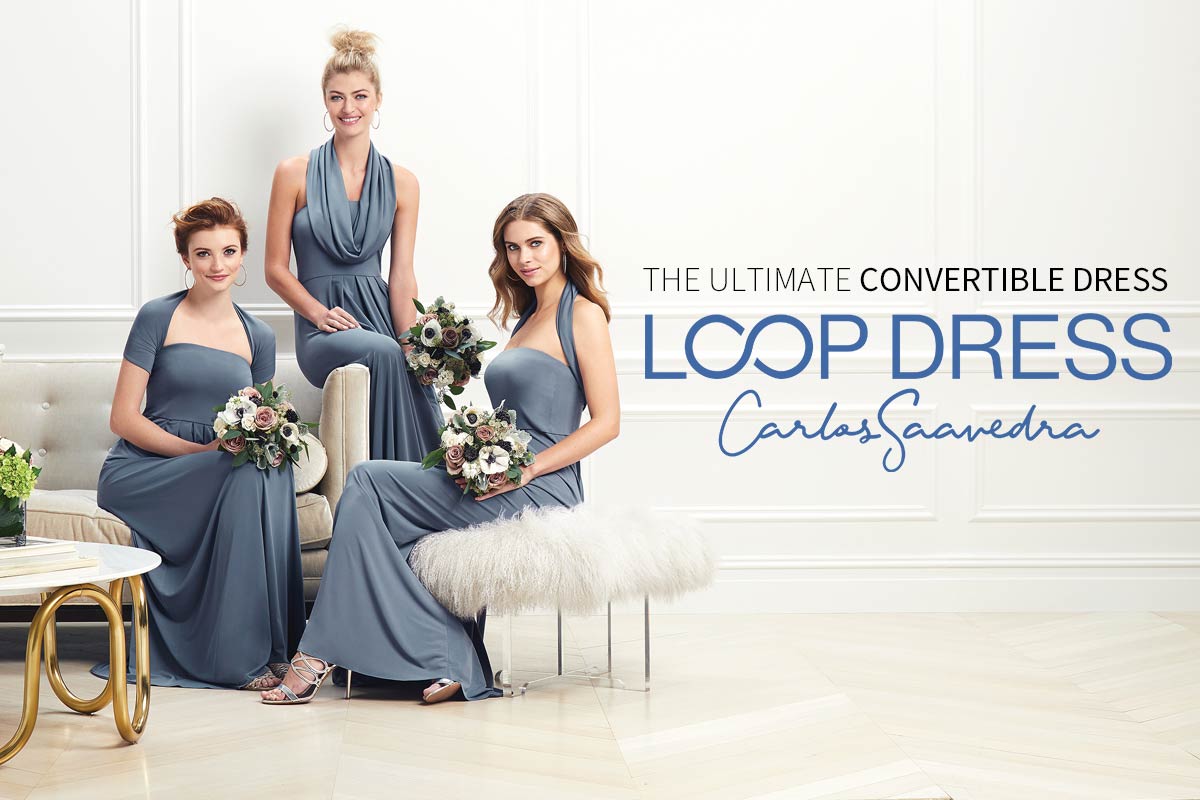 After finding your own wedding dress, the pressure is now on to find bridesmaid dresses that are equally as stunning. But what dress styles will your crew like? What can they reasonably afford? And how do you navigate shopping for plus size bridesmaids?
We know that choosing the right bridesmaid dresses for your crew can feel incredibly overwhelming. That's why we'd like to introduce you to the loop bridesmaid dress, a multi-way transformative dress that is nothing short of a major bridal party game-changer.
What is a loop bridesmaid dress and why should you consider it for your bridesmaids? Let's take a look.
What Is a Loop Bridesmaid Dress?