Coming Prepared: What to Wear to a Bridesmaid Dress Fitting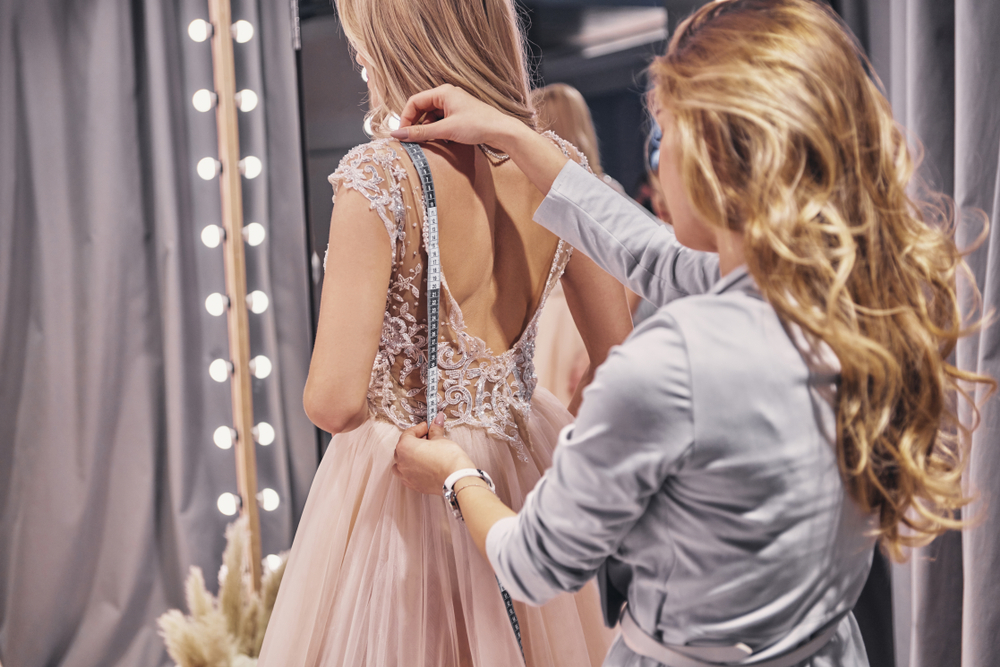 Once the bride has officially narrowed down her options of bridesmaid dress colors and styles, it's your job to try on the dress in person. Yep, we're talking about bridesmaid dress fittings.
Love them or hate them, bridesmaid dress fittings are pretty much essential to ensuring that your bridesmaid dress fits like a dream on the bride's big day. But if you're super nervous about getting fitted, we have a simple bridesmaid hack for lowering your stress levels: Come prepared for your appointment.
Though it may sound simple, knowing what to wear to a bridesmaid dress fitting makes things so much easier. Read on to find out what you should bring to each appointment so you can feel completely zen at each dress fitting.
1. Undergarment Options
If you're having trouble deciding what to wear to a bridesmaid dress fitting, start with your first layer: Your undergarments.
Stash a few different bra styles (strapless, plunge bra, etc.) in a cute tote bag and bring them to your appointment. This will help you get a better sense of how the dress will look and fit.
Also, make sure that you choose the color of your undergarments wisely. If the bride is hopping on the all-white bridesmaid dress trend, you'll definitely want to avoid darker-hued undies that may give you the dreaded VPL (visible panty line).
2. Uncomplicated Clothing
Be sure to bring clothes that are easy to slip on and off. It might seem like a "duh" to some people, but you'd be surprised at just how many bridesmaids show up to dress fittings wearing button-down shirts (these take forever to undo) and complicated footwear.
Keep your outfit simple yet put together. You can't go wrong with a cute shift dress that takes two seconds to take on and off.
3. Two Pairs of Shoes
Play it safe by asking the bride-to-be what shoes you should wear to your fitting. While many brides let their attendants choose their own shoes, she may have a specific shoe in mind (especially if she picked out short bridesmaid dresses for everyone).
Otherwise, plan to bring two pairs of shoes: A sturdy heel and a cute pair of flats. These two shoe options will cover your bases and give you a better idea of how the bridesmaid dress will look on the big day.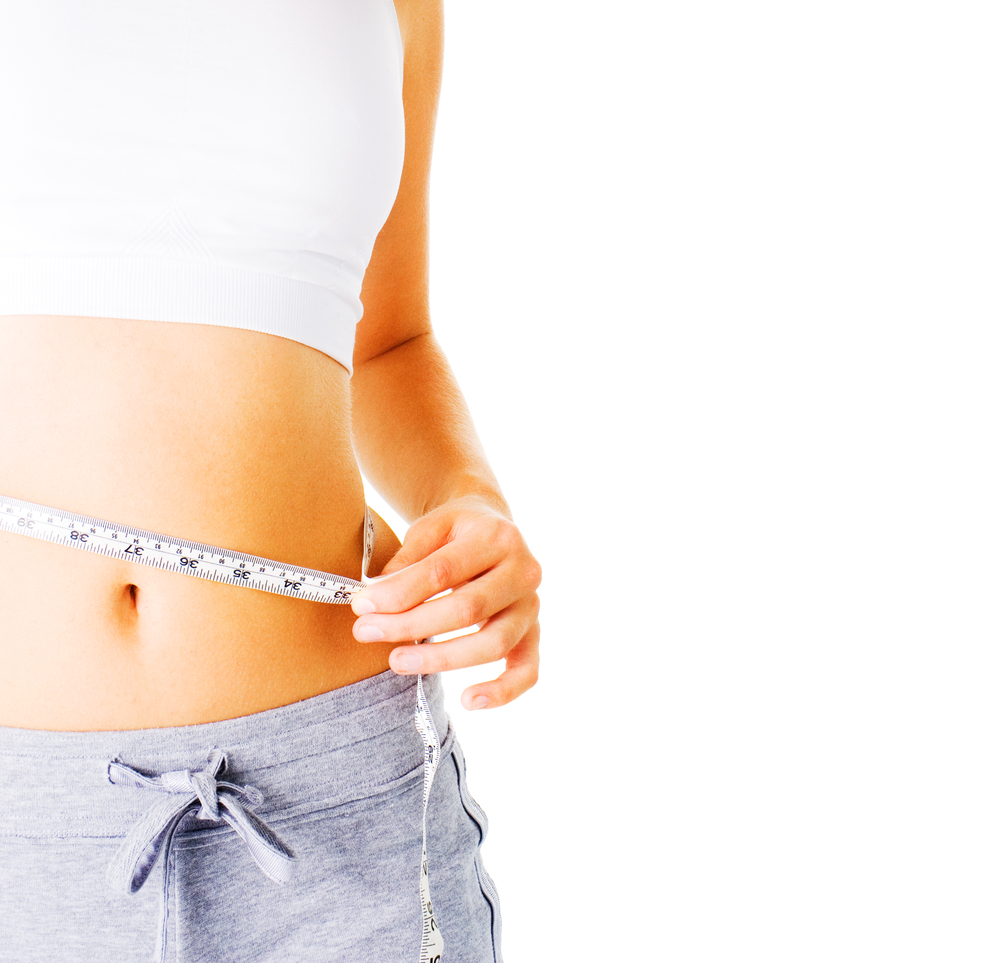 4. Your Measurements
When it comes to choosing a flattering bridesmaid dress, achieving a proper fit is everything. Get the fit wrong and you'll be stuck for hours in a dress that is either uncomfortable or unflattering (or both).
That's one of the reasons why knowing your measurements in advance of a dress fitting is important. While some stores do take measurements for you, it's not a guarantee.
Besides, some bridesmaids prefer to measure themselves anyway. If you don't feel comfortable with a complete stranger taking your measurements, you can easily measure yourself for a bridesmaid dress in the comfort of your own home.
5. Shapewear
Brides wear shapewear underneath their wedding gowns all the time. Why can't bridesmaids do the same?
Feel free to bring your Spanx and other shapewear along to your dress fitting, especially if you plan on wearing them underneath your dress on the day of the wedding. If it makes you feel more confident in your bridesmaid dress, then go for it!
6. Jewelry
If the bride gave you jewelry as a bridesmaid gift, go ahead and bring it to the fitting. Otherwise, leave your personal bling at home.
Necklaces, earrings and bracelets can all snag on the fabric of your dress, causing minor (but noticeable) rips and scuffs. If you're dead set on bringing jewelry to a dress fitting, at least be sure to put it on after you're dressed.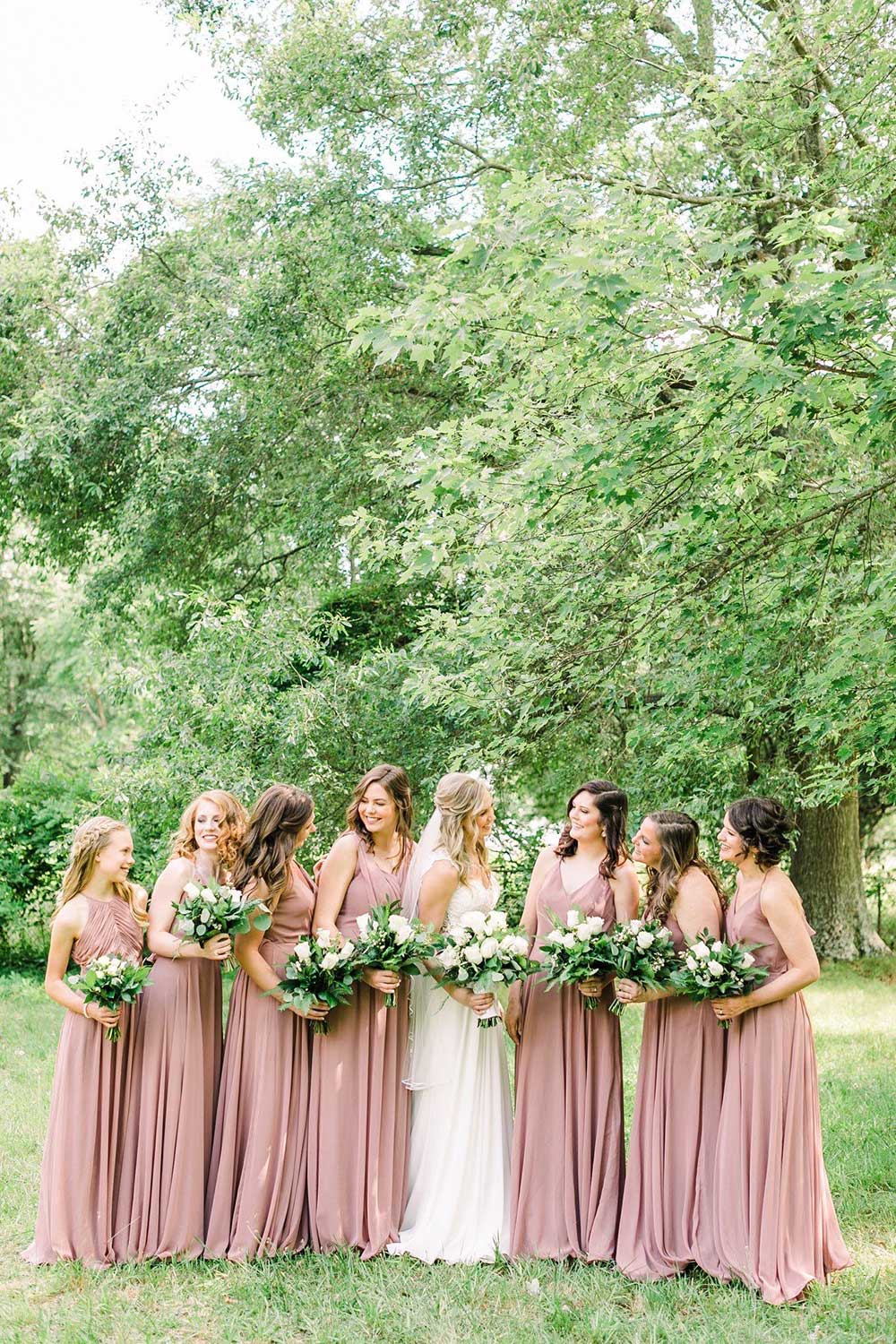 #DessyRealWeddings - Bridesmaids: Dessy 3005, Dessy 3021; Junior Bridesmaid: JR539; Color: Sienna; Photographer: Courtney Price @courtnprice
7. A Positive Attitude
Bridesmaid dress shopping is meant to be a fun bonding moment for the bride and her maids. Unfortunately, getting fitted for a bridesmaid dress can be a rather stressful experience for those who suffer from body image issues.
While there is no easy way to overcome body image struggles, saying a few positive mantras in the mirror before your dress fitting can be a huge help.
Want to give it a try? Stand in front of a mirror and repeat the following:
My body is deserving of love and respect.
My worth is not defined by my weight.
My body is perfect just the way it is.
Although it may feel awkward at first, just keep doing it. You'll be more likely to walk into your dress fitting feeling confident and happy.
There you have it! Just bring these wedding day-of essentials to your dress fitting and you should have everything you need to achieve the perfect fit.