Flower Alphabet Letters For A Handmade Wedding
These flower alphabet letters would be perfect in so many places on your wedding day. I found the idea in a great book called "Handmade Weddings" which was featured recently in Wedding Ideas magazine.
An Easy Way To Decorate Your Wedding Venue
You could use the floral letters to decorate the bride and groom's chairs. As décor on the walls of your reception. Or at the entrance to your venue.
Floral letters work beautifully for a vintage style or country theme wedding. You can hang them on a fence, door or even tree branches. Accessorise with a colourful ribbon.
Think about the colours you choose - blues, purples, pinks, reds. All depends on the wedding theme and mood you're after. You could mix oranges and reds for an autumn palette or use blues and yellows for a spring theme.
How To Make The Floral Letters
The Handmade Weddings book says that "any flower with small, compact blossoms will work well".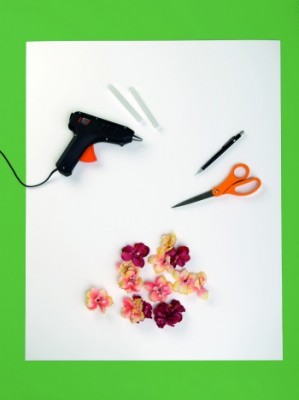 You will need:
16" x 20" (40.5 x 51cm) piece of poster board
Delphinium blossoms in light and dark rose tones (ten stems' worth)
Large letter template (obviously choose the letters that match the bride and groom's names!)
Hot glue gun and glue sticks
Decorative ribbon
Pencil
Scissors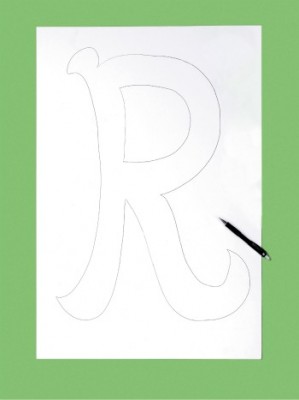 With the pencil, trace a template of the letter onto poster board.
Cut out the letter with scissors
Using the hot glue gun, glue the blossoms onto the surface of the letter. Make sure you cover the edges of the paper well. Let the glue set completely.
Loop the ribbon around the top at the centre to display the floral letter. Attach to the perfect spot and tie with a big splashy bow!
(All instructions and images courtesy Handmade Weddings.)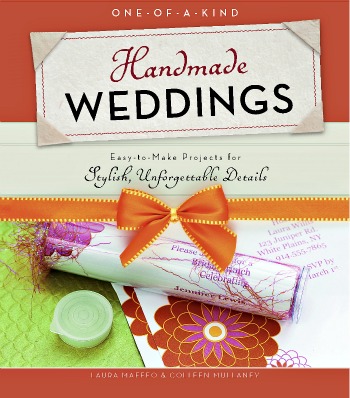 If you're a DIY kind of bride who loves making things and crafting, then Handmade Weddings is a publication you really should invest in. It's packed with homemade wedding ideas, from these monogrammed flowers to ideas for save the date cards, napkin rings and bouquets. You can buy Handmade Weddings by clicking here.