Destination Wedding Gear For Men: A Groom's Guide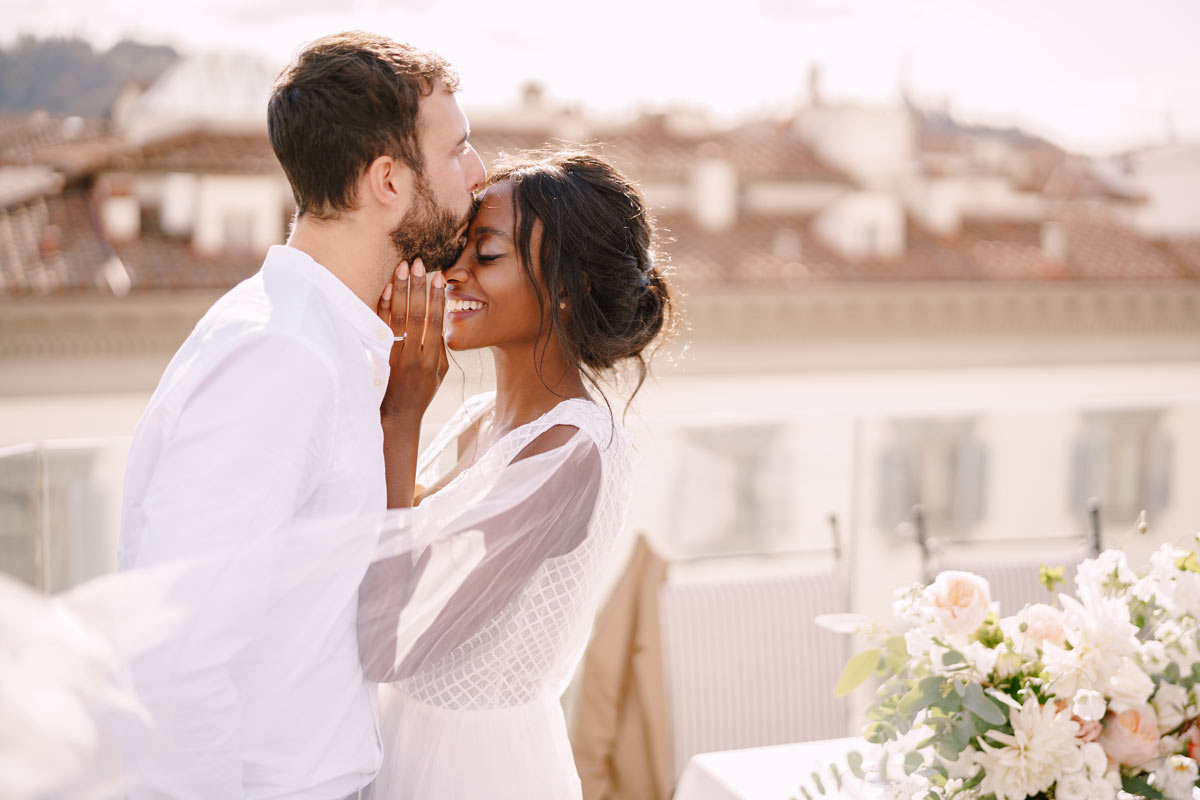 We've written plenty about destination weddings and the bride - what to wear, which flowers to carry, how to accessorize, how to style your hair - now it's time to focus on the groom (and his best men).
Planning a wedding where you're guaranteed a bright blue sky on your big day sounds alluring, right? That's why destination weddings tend to be held in hotter climates. And although a dark suit and tie will look sharp, you're just going to get hot and bothered under a tropical sun.
Maybe you want to come dressed to impress. Perhaps you want to feel the sand between your toes while saying, "I do." Either way, a lightweight suit made from breathable fabric and a 100% cotton dress shirt will help you and your groomsmen beat-the-heat in style.
And Dessy offers a collection of destination wedding suits and men's cotton dress shirts that you're gonna love.
Seersucker - a summer favorite.
A seersucker suit is the ultimate summer suit. Seersucker's unique puckered texture makes it a natural performance fabric, allowing for excellent breathability, and it also means that pressing is not necessary – both exceptional qualities for your tropical destination or summer wedding. Choose from two dapper seersucker suit styles: a modern seersucker suit that fits close without being restrictive, and a classic seersucker suit developed with comfort in mind.
FUN FACTS: The word Seersucker originates from the Persian words "shir u shakar", meaning "milk and sugar", because of its smooth and rough stripes resembling the smooth surface of milk and bumpy texture of sugar. Joseph Haspel, who founded a small manufacturing business in 1909 in New Orleans, is said to have created a seersucker garment for the working class. But the fabric was soon embraced by Southern gentlemen and eventually by well-to-do Ivy Leaguers. It was famously worn by FDR, West Virginia Sen. Robert Byrd, actor Andy Griffith as TV's Matlock, and actor Gregory Peck as Atticus Finch.
Khaki - a timeless classic.
Made from breathable, cotton fabric, a classic khaki summer suit will be your go-to summer 'tux'. It offers a timeless style that'll keep you cool from day into night. And as the big day wears on, it'll evolve into a slightly rumpled signature.
White Cotton Dress Shirts - the foundation.
A crisp, white dress shirt is a wardrobe staple for every guy. It's the perfect base for any formal event. With a slightly-fitted, super-soft cotton dress shirt, you'll stay cool in every way.
Apart from being superbly suitable for a destination wedding, a summer suit and crisp white dress shirt will be your wardrobe staples for years to come.