Ideas For Vintage Inspired Weddings
What is it about the vintage look for weddings that makes it so popular?
(And with the 1920's inspired film of The Great Gatsby currently playing at the cinema it's becoming more on trend than ever.)
Classic & Timeless
I think it's because vintage is already such a period style look that it really can't date. Flapper dresses, 1930's bias cut wedding gowns, 1950's petticoats - they've stood the test of time and still look great today. Also you can choose a look that really suits you and make your wedding day very individual.
If you're interested in a retro kind of a wedding day then you'll find plenty of dress designers, prop makers, caterers, venues and musicians to help you get the atmosphere you want to recreate.
I recently visited Zoe Lem's Vintage Wedding Fair in London's original Art Deco Bloomsbury Ballroom (which is a fabulous Central London wedding venue if you're looking for a heritage location with period features).
Inspiration was everywhere I looked - from cake makers through to florists, shoe designers and jewellers.
So to help you plan your vintage wedding I've listed some suppliers that caught my eye.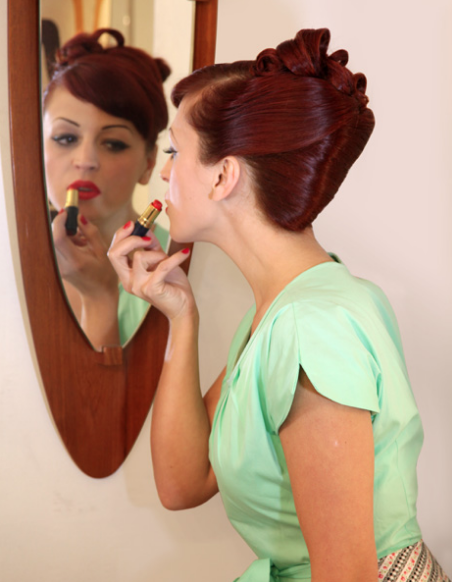 2. If you're going for a period look then your hair and make-up need to be exactly right. Lipstick & Curls specialises in retro hair styling and make-up to get you those manicured brows, perfect pouts and pompadour curls that will look so fabulous in your wedding photographs.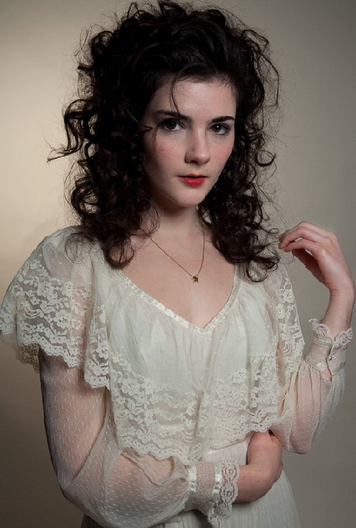 3. A vintage inspired wedding needs a vintage wedding dress. Take a look at the original bridal gowns at Heavenly Vintage Bride - everything from Edwardian lace through to 1950's bouffant petticoats.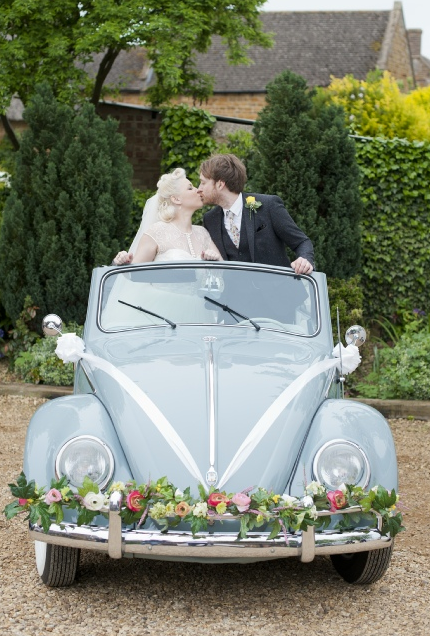 4. You're going to want the right transport to get you to your retro wedding. Check the stylish wheels at Fifties Chic.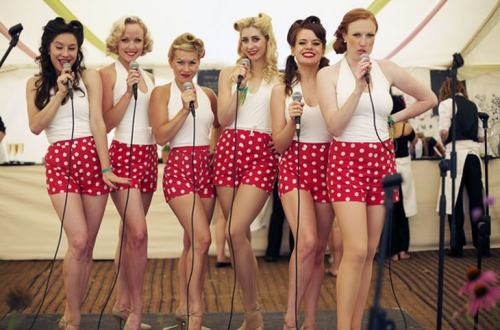 5. Music is key to setting the atmosphere. For a real cabaret sound you need The Tootsie Rollers whose music is a fusion of glamorous, gold-era classics.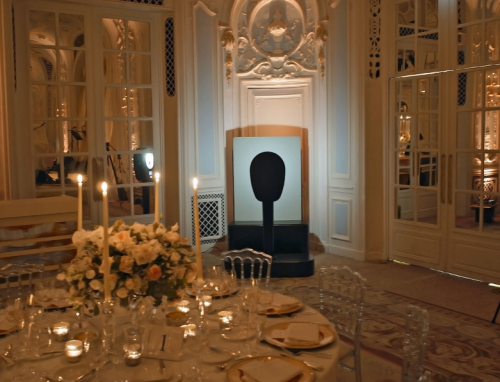 6. You'll be wanting some fun photographs of your guests. To keep things in the mood, how about old-style black and white photos taken by Foto Noir, a wooden photobooth designed to fit into most event decor.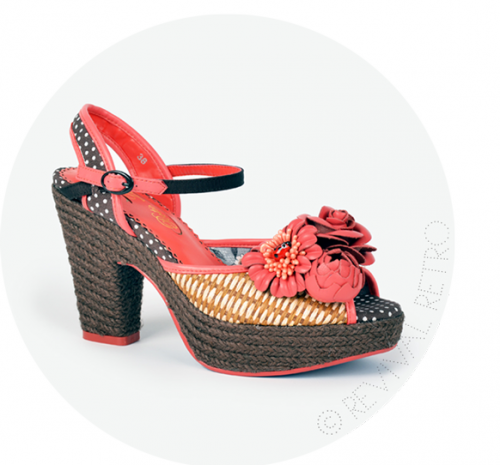 7. You'll find vintage style shoes and clothing at Revival Retro - the perfect place to find tea dresses and vintage accessories.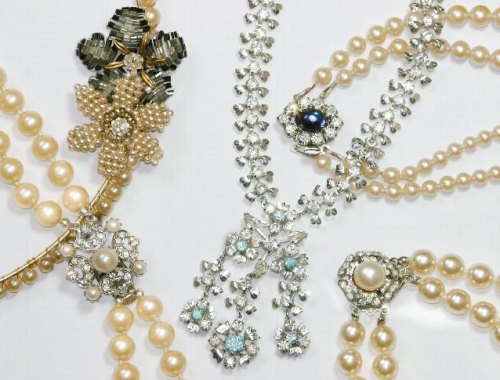 8. Love Vintage Beads is a company that says exactly what it is. If you want beautiful and original unused beads and jewels from the 1900s through to the 1980s then this is the place.
9. A vintage DJ will get exactly what sounds to play to get the party going. Mr Tunes DJ is your man.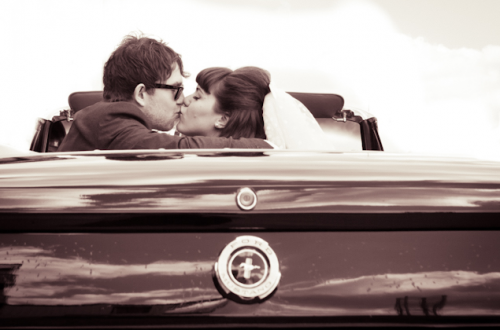 10. A clever photographer knows how to capture that vintage look you're after. We like the colours and style of BrightonPhoto.
Photo credit: Feature image via Lipstick and Curls. Other images as listed.