The Best Cover-Ups for a Formal Winter Event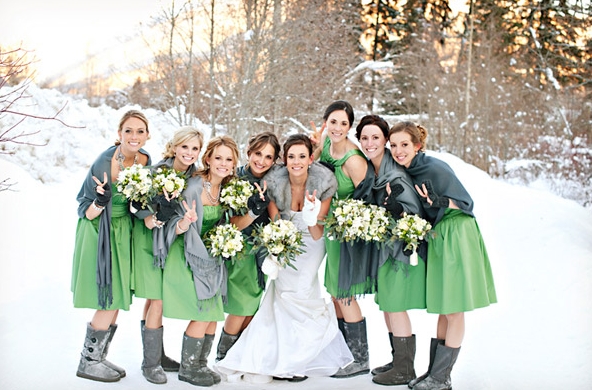 We all know that the winter weather is dipping to some serious lows.... Soft snow flakes make for some pretty wedding pictures, but how do you keep yourself warm & toasty in that strapless bridesmaid dress you've been coaxed into wearing? There's no need to ruin your whole look for the sake of not contracting hypothermia. Believe it or not, there are chic & sophisticated to keep warm and carry on when it comes to dressing up for a winter weather event.

We've scoured our favorite sources to bring you the best in what will keep you comfortable during a frigid winter affair.

The Dessy Pashmina Shawl - This beautiful shawl comes in over 30 Pantone color ways, making it a versatile choice, whether you're in the wedding (you can match it to your Pantone dress) or attending as a guest.

The Dessy Pashmina Shawl in Persian Plum, Spa, Ocean Blue & Marigold - at Dessy.com
The Adam Lippes Silk Trench - An elegant reinterpretation of the classic trench. This look will not only help to keep you warm, but it will surely be a conversation starter with other guests.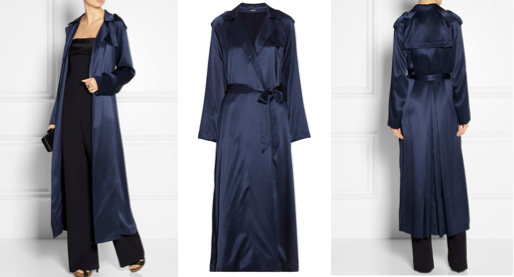 Adam Lippes Silk Trench - $1,280 at Net-a-Porter online
The Cape - This below look from Stella McCartney is the ultimate luxury and can take a black column gown from simple to stunning. Not to mention, this wool cape is a fully lined, heavy gauge wool. Translation - it's WARM (perfect for a winter resort destination).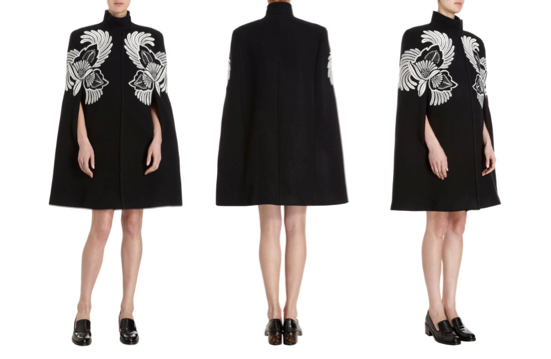 Stella McCartney Floral Embroidered Cape - $1,949 (on sale) at Barneys.com
Of course there is also always the cashmere cardigan... but really, why take the easy way out when the alternatives are just so fun?
Happy shopping!!