The Best Ways to Save the Date for your Wedding!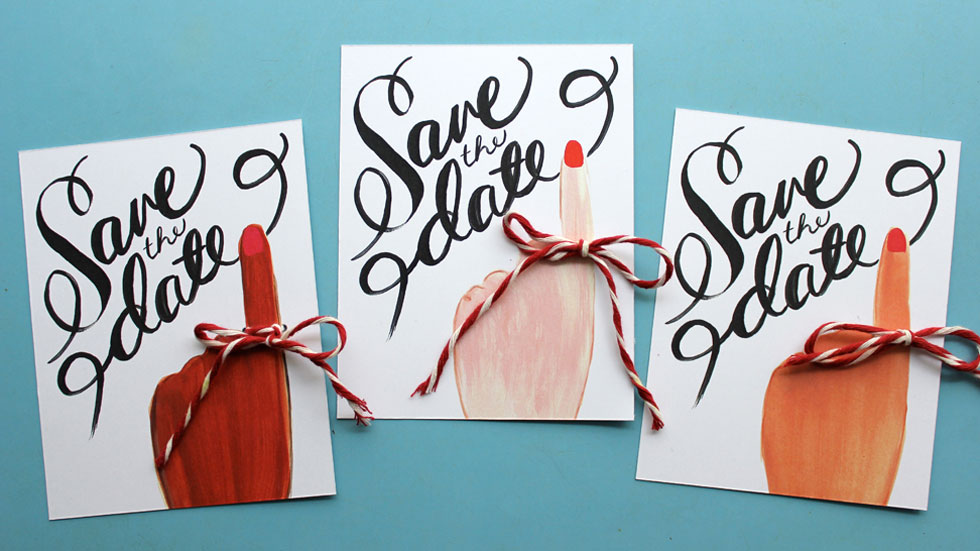 It's hard to believe, but wedding season (June - September) - and summer - has come to an end. That being said, we're about to enter the hot zone of engagement season. Otherwise known as the holidays! Yay! Once the ole' chap drops to one knee and puts a ring on it and you finally set a "I do" date, what's next? Well letting your cherished guests know of course. Below are some of our favorite save the date ideas.
THE KOOZIE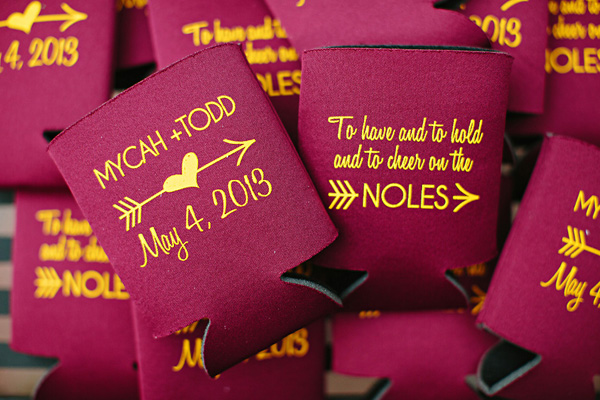 Sure, it's a frat party staple but what says "get ready to get down" more than a koozie? Get your guests excited to help you celebrate with a cute, kitschy koozie that includes your names, the date (obviously) and a little moniker for the big day.
THE POSTCARD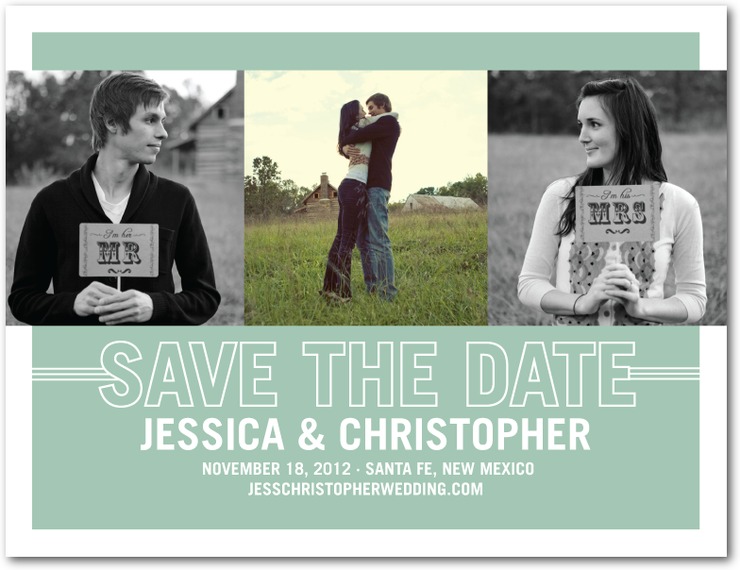 A simple, sophisticated and savvy way to save the date is to send your guest list save the date postcards. Get further milage out of your engagement photos by choosing your favorite and making it the centerpiece of your save the date. Paperless Post and Minted all offer great options. And, here's a perk - postage is less than for a letter! It adds up!
THE COASTER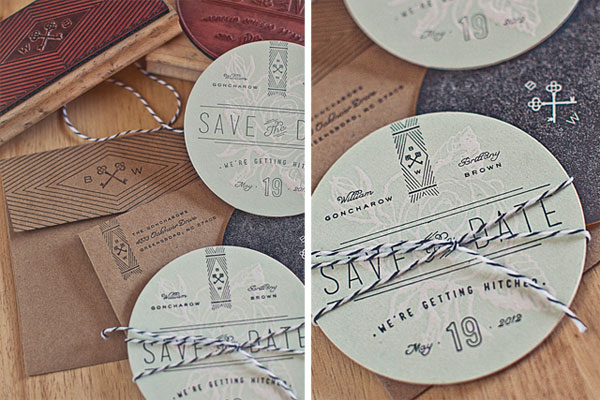 A coaster is a cute and clever way to let your friends & family know the date is set and the party is being planned! We've seen everything from wooden to cardboard coasters and no matter what material you choose it's sure to make an impact among your favorite people. We like the rustic, embossed version seen above!
THE MAGNET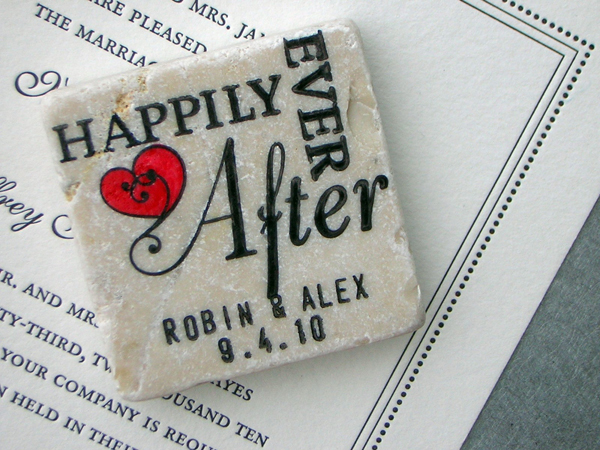 Save the date magnets have been around for a while and it's probably because they work! It's a functional and fun way to help your inner circle count down to the big day. Pick a background that's important to you and your partner or choose a engagement picture (or one from the past!) and get ready to see your face on every fridge!
No matter what you decide - get your save the dates out at least 6 months in advance so that your guests can set aside the time to help you celebrate. Happy planning!